Limerick City Hotel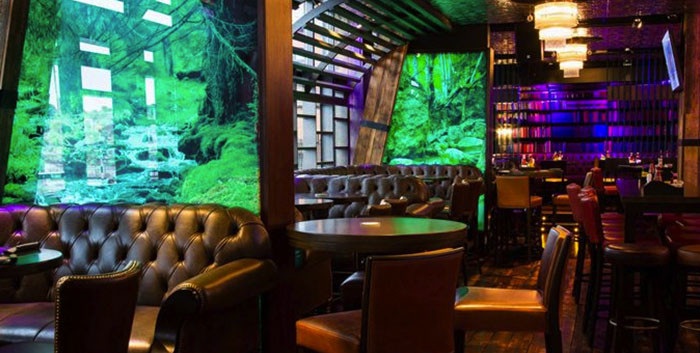 Limerick City hotel is located in the heart of Limerick City and just a 20 minute drive to Shannon Airport.
The main thoroughfare of Limerick City, O'Connell Street, is just a few minutes walk away leading to the heart of Limerick's shopping areas including Arthurs Quay and our main shopping streets including shops like Brown Thomas, Debenhams and Diesel.
McGettigan's Limerick
Our new McGettigan's bar in Limerick City is now open and we look forward to welcoming you. We offer a selection of drinks and traditional Irish food with a bit of a twist.

The kitchen team at McGettigan's pride themselves at serving top class, award winning food. Our menu includes classic dishes such as; Irish Stew, Beer Battered Fish and Chips, the 'Full Irish' Breakfast and signature McGettigan's favourites such as the 'Buffalo Hot Wings', 'Atlantic Salmon' and 'Beef and Guinness Puff Pastry Pie'.
The man behind the food is Sligo-born executive head chef, Derek Flynn. Chef Derek has years of experience under his belt having worked in kitchens in various cities across the globe.
McGettigan's is committed to using only the finest quality ingredients in our dishes. We always try to source the majority of our fruit & vegetables locally & we also believe in sourcing all our meat & fish from local suppliers.
[website-button id="157″ type="both"]
Letterkenny Court Hotel
Plan your Hen Party in Letterkenny today!
Letterkenny is the ideal place to have your hen party with so many pubs and clubs to choose from. The hotel is situated on the Main Street within walking distance to all the best places to celebrate in the town, including their very own favourite Dillon's Bar within the hotel. The Pulse nightclub is only at the top of the street, and at The Letterkenny Court, they can offer concessionary VIP ticket entrance!
Take a look at their fantastic two-night package. Please be advised that you need to book well in advance to grab those limited Pulse tickets and to get the best rate.
Two Nights Bed & Full Irish Breakfast + an evening meal (2 courses) on first evening plus a glass of champagne from only €119.00pps to include the following:
Early check in from 1pm if required
Group check in – no queues
Reserved area in Dillon's Bar if requiring pre-dinner drinks
2-Course evening meal plus a glass of champagne
Hen stays free of charge (minimum 10 people required)
Pulse VIP tickets at extra charge but at a hotel discounted price, with VIP entrance before midnight

A credit card required to secure the booking, cancellations must be made 48 hours in advance of arrival, otherwise the booking will be charged in full.

A credit card authorisation will also be required at check in of €30 per person to cover incidentals and damage deposit, the staff will explain all our terms & conditions when you contact us.

For bookings and further info, please use the contact details below to reach the hotel directly.

[website-button id="148″ type="website, phone, email, both"]

Springhill Court Hotel

Welcome to Springhill Court Hotel, Kilkenny!

At the three star Springhill Court Hotel Kilkenny your break begins from the moment you leave home. Set out on your journey stress free knowing that we are easily accessible and have ample free car parking on site. The Springhill Court Hotel in Kilkenny is one of the best known hotels and if it is Kilkenny hotels you are looking for then look no further!

Once you have arrived in Kilkenny City you can begin to enjoy our superb hotel facilities which include Lavender Spa, Leisure Club, popular Image Hair Salon,Claddagh Restaurant and themed Paddock Bar and Lenny Lion's Kids Club during all school holidays. Friendly, efficient staff is at your disposal for the duration of your stay. We pride ourselves on our standards of service and customer care, many guests return time and again to soak up the genuine, friendly atmosphere that prevails at the Springhill Court Hotel Kilkenny.

The Springhill Court Hotel, Kilkenny is within walking distance of Kilkenny City, with superb shopping, fantastic food and unbeatable nightlife. Kilkenny has it all so it's perfect for a romantic country getaway, luxurious city .

[website-button id="93″ type="website, phone, email, both"]

Club House Hotel

The Club House Hotel in Kilkenny is a charming, family-run hotel located in the heart of Kilkenny.  This magnificent 18th century hotel mixes traditional hospitality with modern-day luxuries and maintains a 210-year-old tradition of effortless comfort, hospitality, and efficiency.

It is located on a quiet area on Patrick street and just around the corner from the famous Kilkenny Castle and Design Centre and is just a few minutes' walk from shopping centres, bars, restaurants, nightclubs, and attractions which makes it the ideal accommodation in Kilkenny.

The Club House Kilkenny Hotel boasts of 28 tastefully-decorated, en-suite bedrooms.  These consist of single, double, and a limited number of family rooms to cater for every guest's need.  Encapsulating the old world charm, many of the rooms vary in size, shape, and style and each of the wings of the hotel has been decorated in the style of their period.

[website-button id="31″ type="website, phone, email, both"]

Flannerys Hotel

This is a 3-star family hotel with 134 guestrooms (including 2 suites) and a nice view of the Galway Bay.  Most of their guests return to stay with them because of the relaxed style of the hotel,  the home-cooked prime Irish meats, seafood, vegetables, desserts, and their friendly bar with great pints of Guinness—but most of all, because of the genuine Irish family welcome that the hotel staff and management provides.

For bookings and further info, please use the contact details below.

[website-button id="39″ type="website, phone, email, both"]

Martello Hotel

The Martello is ideally located on the seafront in Bray and is renowned for the fun-loving buzzy atmosphere. Boasting an unmatched combination of accommodation, dining, drink, music and late night entertainment in a lively, vibrant, modern setting.

With 25 en-suite bedrooms and 19 self-catering apartments the hotel has been refurbished with a stylish seaside vibe.

Located only 30 minutes from Dublin City by train The Martello is easily accessible by both public and private transport.

Close by there is a huge amount of activities that you can take part in including paintball, kayaking, mountain adventures or you can use the function room in the hotel to do an activity such as dance or art classes.

[website-button id="65″ type="website, phone, email, both"]

Cryans Hotel

If you are looking for a quality hotel accommodation in Carrick on Shannon, Cryans Hotel is the perfect choice!

Cryans Hotel is located right beside the River Shannon and Carrick on Shannon Town Centre. It has retained its old-world charm that's seldom seen in modern Ireland. The hotel situated on the banks of the River Shannon which makes it the perfect getaway to relax and soak up on some genuine Irish hospitality. At the same time, you're less than a minute away from all the hustle and bustle of all the local pubs, shops, and restaurants.

Cryans Hotel boasts of 24 stylish rooms. All of their bedrooms are equipped with plasma screen TVs, tea & coffee making facilities, iron, and ironing board. Most rooms have riverside views and all the rooms have free internet access with Free Wi-Fi connection available throughout the hotel. They have easy-access rooms for the disabled guests. Facilities and services include: complimentary newspapers at reception, babysitting service, laundry service, and complimentary bottled water in bedrooms on request.

[website-button id="35″ type="website, phone, email, both"]