City Hunt with Water Walking Zorbs – Get West
At Get West, we believe that a hen or stag party should be an adventure. We can provide your party with the action it needs to get off to a roaring success! Whether you're looking for some simple water fun or a weekend packed with activities, there's something here for everyone. So round up the lads or lassies, and find your adventure!
Are you up for a laugh? A modern twist on the traditional treasure hunt will have you racing around town "like an eijit" as you complete fun and daring challenges, culminating in Water Walking. Great for a laugh and the perfect way to kick-start the celebrations!
You're guaranteed to be talking about this day out long after the dust has settled. Great craic and everyone is sure to be in high spirits for the night ahead.
We offer this package in Limerick, Galway, Athlone and Carrick on Shannon. Minimum group size is 10 people. Get West can cater for smaller groups but the cost per person is more expensive.
For further info or bookings, please use the contact form below.
[website-button id="170″ type="both"]
Get West
Get West is an exciting water-sports and mobile activities provider based in Limerick City Centre, however we travel nationwide with our activities.
 Organising a Hen or Stag Party is something that you definitely want to get right! So why not take all the fuss and stress out of it by letting Get West organise a truly unforgettable day of adventure for you.
Choose one of our exciting adventure packages below, and we can guarantee your group will leave us smiling. We have both land or water based activities to choose from, and we have half day and full day options.
Package 1. White-water Kayaking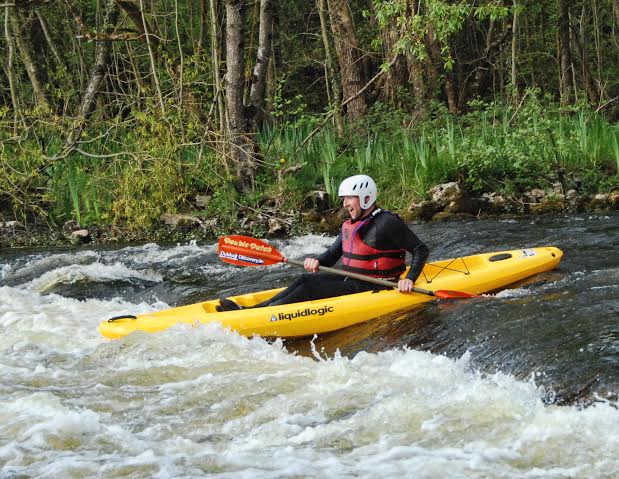 Prepare to take an adrenaline fuelled journey down a white-water stretch of Ireland's longest river in your very own kayak, as you are led down fun slides and rapids by expert and experienced guides. You will be safe and comfortable in our beginner friendly sit on top kayaks on a trip that is sure to get the heart racing. No experience is necessary and you don't even need to be able to swim. [Click Here]
Package 2. Shannon Kayak Adventure and Pier Jumping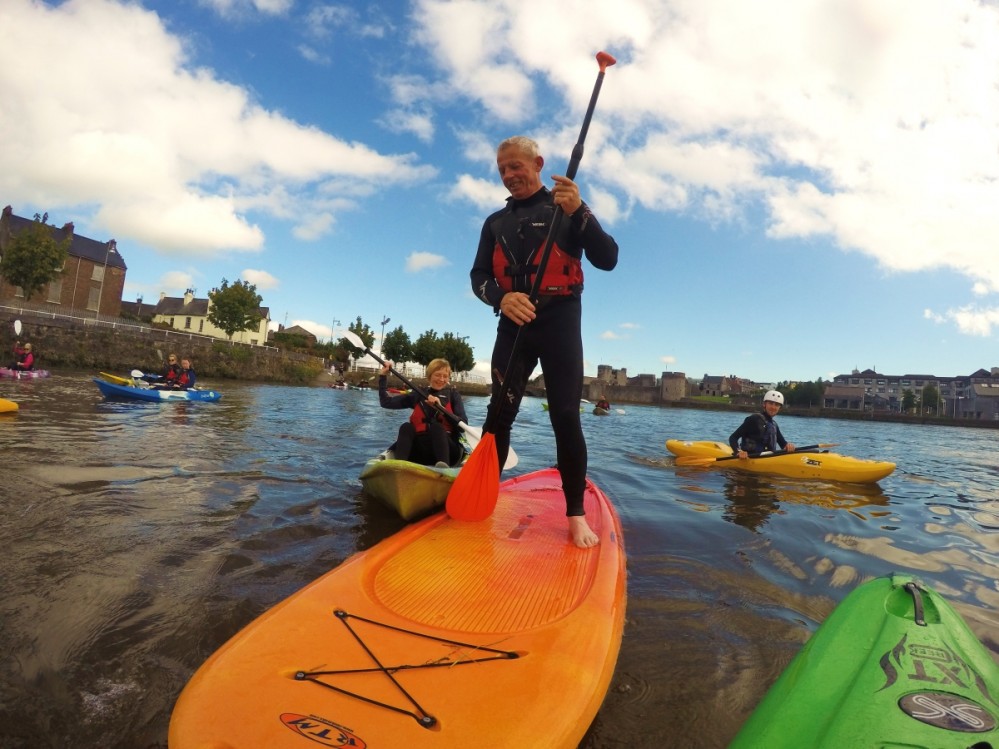 Journey through the historic heart of Limerick City, on your very own sit on top kayak (or stand up paddleboard). Along the way, you will take part in fun-filled activities and challenges, guaranteed to have everyone smiling and laughing. The adrenaline junkies among you then have the option of jumping off the pier into the mighty River Shannon. [Click Here]
Package 3. Stag/Hen Challenges with Archery Tag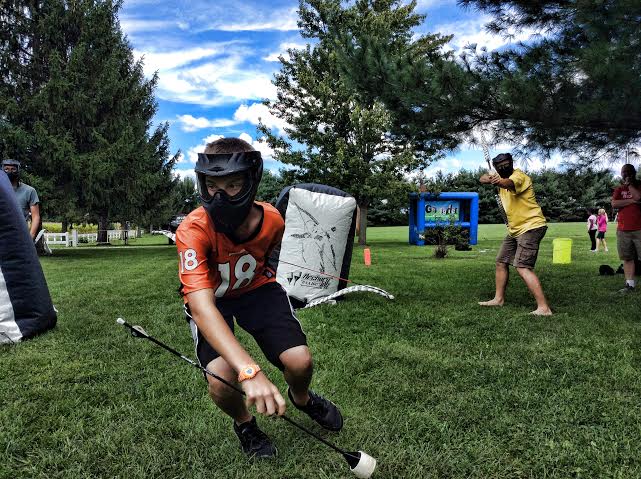 It's time to get competitive! Battle against your fellow stags or hens in a range of fun tasks and challenges, topped off with a game of Archery Tag – a cross between dodgeball and paintball where you shoot each other with bows and arrows.  This one's sure to deliver fantastic fun and lasting memories. [Click Here]
Package 4. City Hunt with Water Walking Zorbs
Are you up for a laugh? A modern twist on the traditional treasure hunt will have you racing around town "like an eijit" as you complete fun and daring challenges, culminating in Water Walking. Great for a laugh and the perfect way to kick-start the celebrations! [Click Here]
Discounts available for different group sizes
– Pay for 15 people, get 16th person free.
– Pay for 20 people, get 21st and 22nd person for free. So if your group size is 22 people, then you will only pay for 20.
[website-button id="170″ type="both"]
Celtic Adventures
CELTIC ADVENTURES
We set up in 2012 with 10 canoes, less than 3 years later we are one of the largest mobile outdoor activity providers in Ireland. From canoeing to climbing, zorbing to archery tag we offer our customers the best value day out.
Our team of highly qualified and friendly staff will make sure your adventure is unforgettable!
Archery Tag !
Think Hunger Games meets Nerf…..
This fantastic sport has taken the world by storm and we are one of only four businesses offering it in Ireland.
Brilliant fun for all ages. We can bring this amazing activity to you. Ideal for indoors or outdoors.
Ever wanted to fire arrows at the boss????Allow us to make that dream come true!!!
Climbing Wall.
Our mobile climbing wall is a 6.5 meter tall. We can accommodate 4 climbers at once and offer over 40 different routes to cater for all skill levels.
You can come to us or we can go to you! Ideal for parties, festivals, school fetes, corporate events, private functions and much more…
With four different climbs offering over 40 different you'll never get bored!
Our highly trained and skilled staff will also teach new climbers how to belay, basic climber knots and safe climb techniques.
Ideal for all ages.
Don't forget to try our blindfold climbing challenge.
Or in list for our new Team Building packages!
Package 1.  
Canoe trip, airsoft game, adult games, and camping in a military tent by camp fire.
Includes: a white water canoe trip on the Boyne river, 3 hours of Airsoft games including insertion into battle in an APC, team games including Duelling Pistols and Sniper Alley, a night in one of our Army tents with standard issue cots and equipment, camp fire and 3 hot meals including a full irish breakfast! €150pp
Package 2. 
 Full on Military Simulation: Boot camp, training drills, combat simulations, team missions, orienteering and much much more!!!
Think Full Metal Jacket meets Rambo!! Food bed and shelter provided. Bring your own beer!! €130pp
[website-button id="160″ type="both"]
Wavesweeper Sea Adventures
Wavesweeper Sea Adventures is an adventure water sports facilitator located in Belmullet (Co. Mayo) in the beautiful barony of Erris, voted "Best place to Wild in Ireland" by The Irish Times and in the spectacular Mullaghmore in Co. Sligo. We offer groups, hens and stags, individuals and all thrill seekers the ultimate in sea adventures along the Wild Atlantic Way including Coasteering, Kayaking, Surfing, Snorkeling and boat trips.
[website-button id="155″ type="website, phone, email, both"]
Dunmore Adventure
Congratulations! You have just started on your journey to having the time of your life!
At Dunmore Adventure we offer individuals and groups a unique adventure experience that you wont find anywhere else!
From our purpose built Adventure Centre at the waters edge in Dunmore East, Co Waterford, Ireland, we use the sheltered coves as our playground, introducing you to a wide range of water activities; from Wibit Wipeout to Windsurfing, Stand up Paddle boarding to sailing.
We don't just play in the water, Climb up our 12 meter tower, abseil back down, or take the Powerfan Freefall route! Explore our adventure caves, find fossils and cave paintings on the way, or challenge your friends to an Archery competition.
All of our activities take place in the one convenient location, so there's no time wasted transferring. You don't need to worry about equipment, we will kit you out for your activity, with no hidden or extra charges!
On the serious side, our training courses in sailing will bring you from complete beginner to instructor level, under the expert guidance of our highly qualified and experienced coaches.
So whether you are looking for a fun day out, or would like to learn the ropes, we have you covered!
OUR FACILITIES
Male and female changing rooms
Hot Showers
Lecture rooms
Indoor and outdoor picnic area
Balcony overlooking water activities
Indoor activity areas
Onsite Tuck Shop
Equipment shop
Wide range of specialized equipment for our customers use
To get in touch call or email
[website-button id="145″ type="website, phone, email, both"]
Barracuda Boat Trips
Barracuda Boat Trips provides the best boat trips on the River Shannon and Lough Ree!
We can plan exclusively for private groups. This way your plans do not have to fit in with other groups or individuals on the boat. This packages are ideal for Hen Parties, Corporate Groups and Family trips.
Plan to Suit Only Your Group and Not Someone else's
Flexibility to Fit Your Schedule
The Boat is for Your Group's Use Alone for the duration
Whether you are looking for a short cruise on the Shannon and Lough Ree or a private trip, such as a Hen Party, Corporate Day Out, Family or Fishing Trip just give Terry a call on 087 2301 981 or email barracudaboattrips@gmail.com