Asylroom – Escape the Room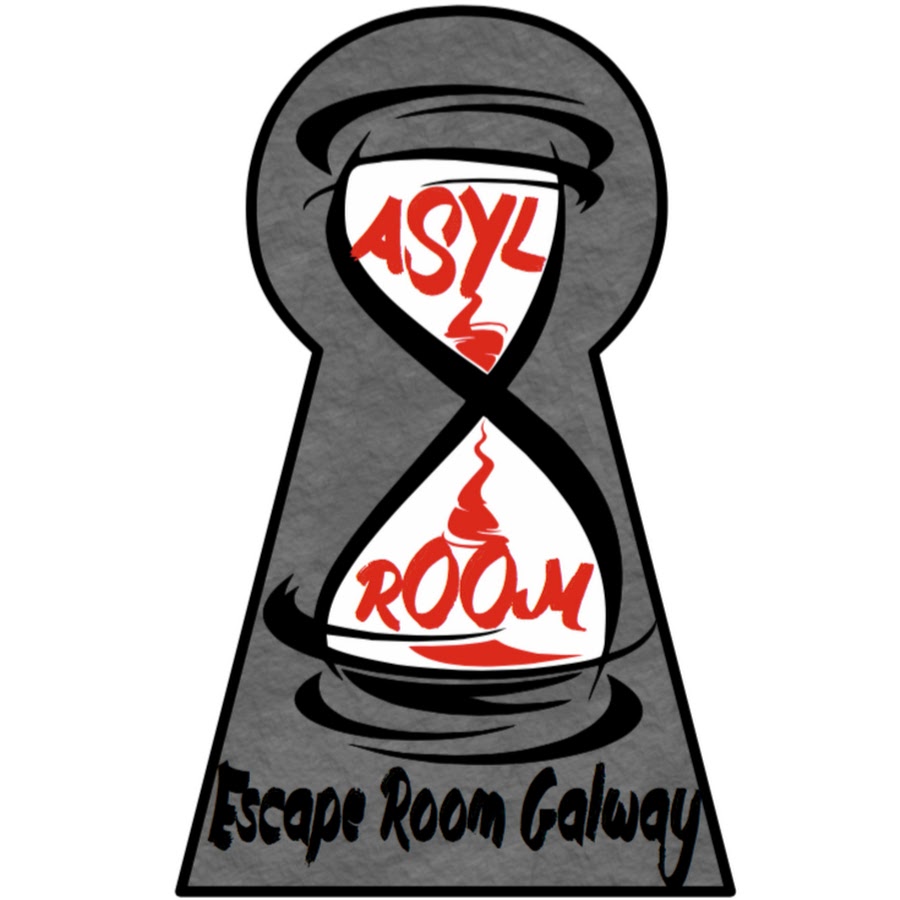 Asylroom – Escape the Room  Galway is an immersive experience where a group of people are locked in one of the theme rooms and have to find their way out by solving the mystery… in 60 minutes. The 'Escape the Room' concept is a new form of entertainment. It's like a computer adventure game – except it's the real thing!
We have four rooms available:
Sherlocked
Se7en Sins
Da Vinci Code
Chernobyl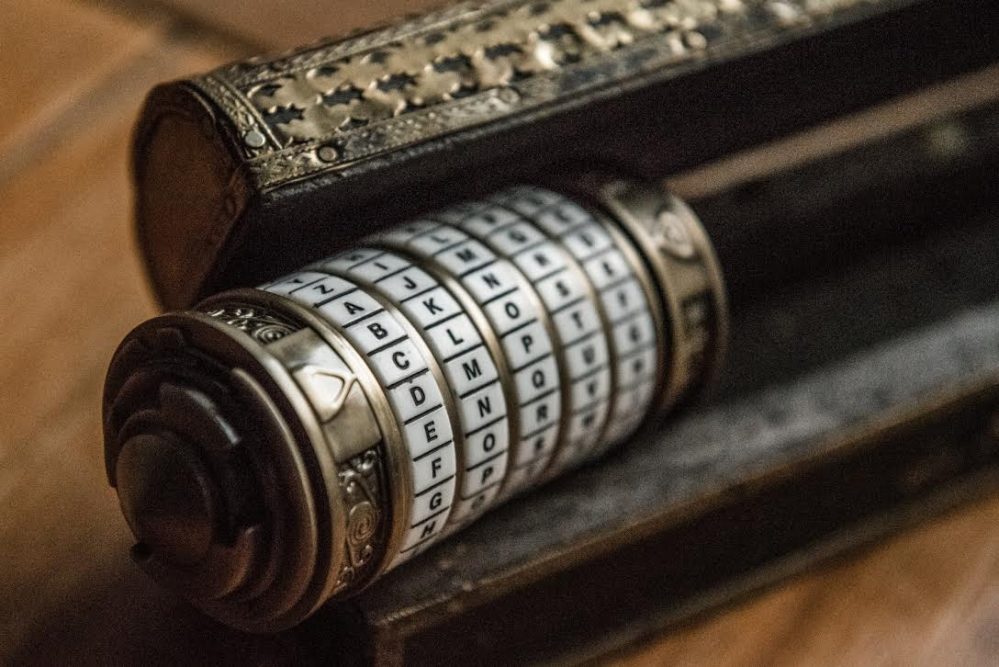 All of them are about the same level of difficulty so don't be afraid to choose any – or you can ask for a recommendation. Get your family, friends, team mates or colleagues and do it! Great fun is guaranteed. No one will be disappointed! Check out our facebook profile and see hundreds of lucky teams who were able to escape.
[website-button id="182″ type="both"]
Drumcoura Lake Resort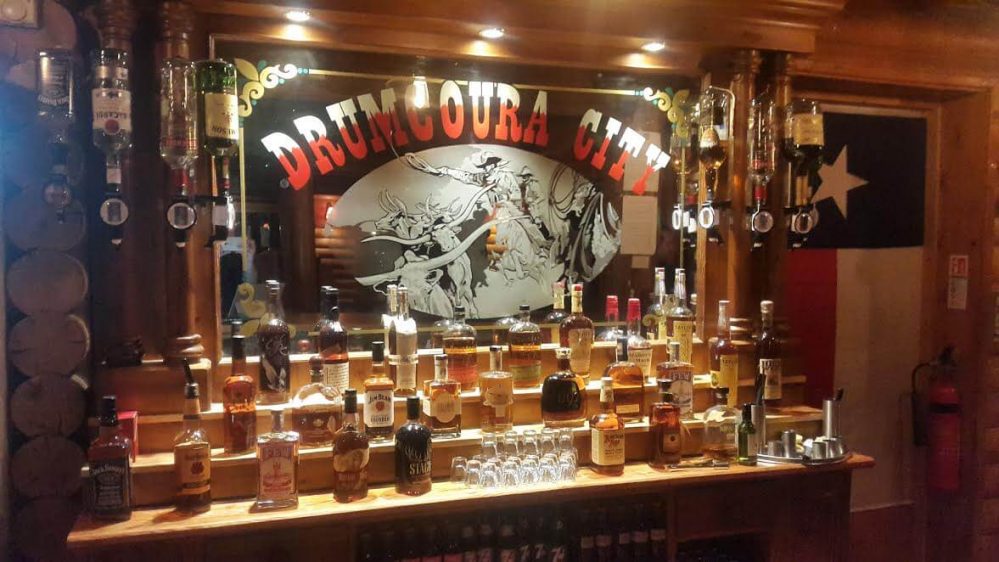 Our 50 acre resort with accommodation for up to 120 in our luxury chalets. We also have the largest indoor arena in the region and an activities list second to none. There are two bars in an American style Saloon with a function room, cocktail menu and a huge collection of premium drink, perfect for any Hen parties. We offer Western riding, archery, fishing and even boating.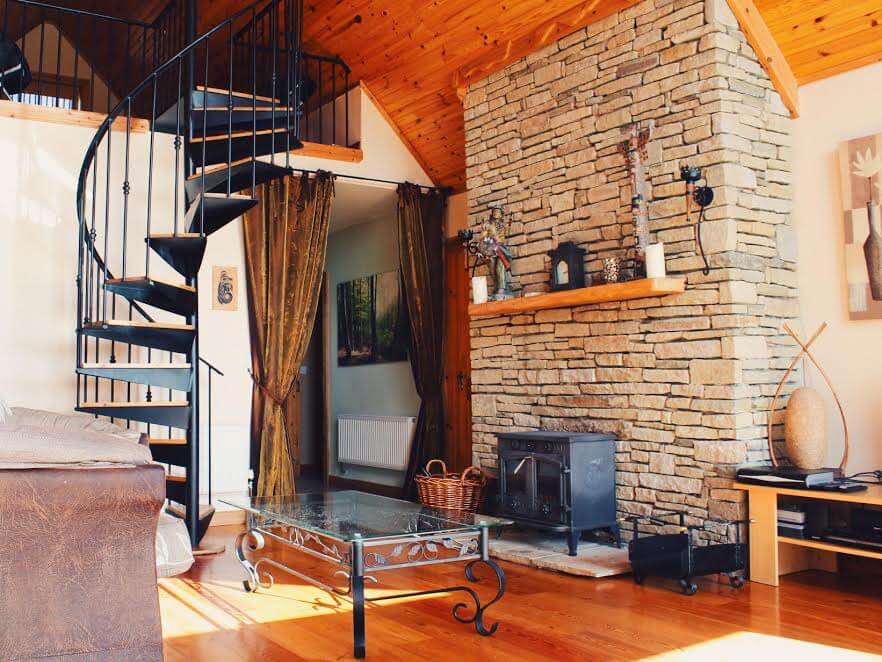 We also run one of the largest country music festivals in Ireland ​, Cowboy's and Heroes!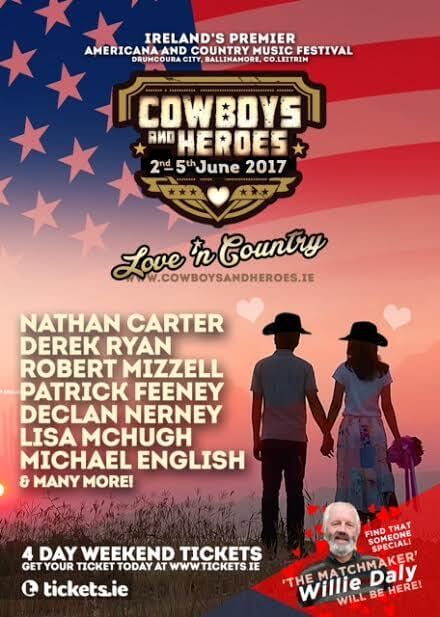 We ​can also the provide the following for or Hen part groups:
​Prosecco ​/ Cocktail​ reception
M​echanical bull
DJ
L​ive bands
L​ine dancing classes​ (​Other classes on offer are Zumba, Dirty Dancing and Jive classes​)​
​
​We offer a delicious American-inspired menu in our bar and restaurant and can also ​supply breakfast materials to the house as part of the package.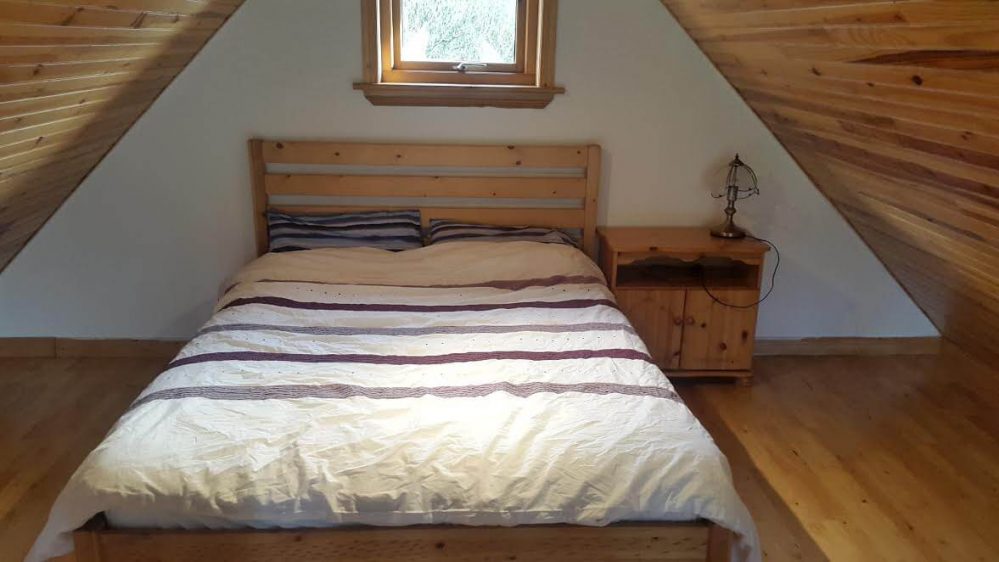 [website-button id="181″ type="both"]
The Barrelstore Accommodation
We can offer quality self-catering accommodation in our 7 apartments located conveniently over the bar, in the heart of Carrick on Shannon. A separate entrance brings you upstairs to our courtyard setting shared with 7 apartments.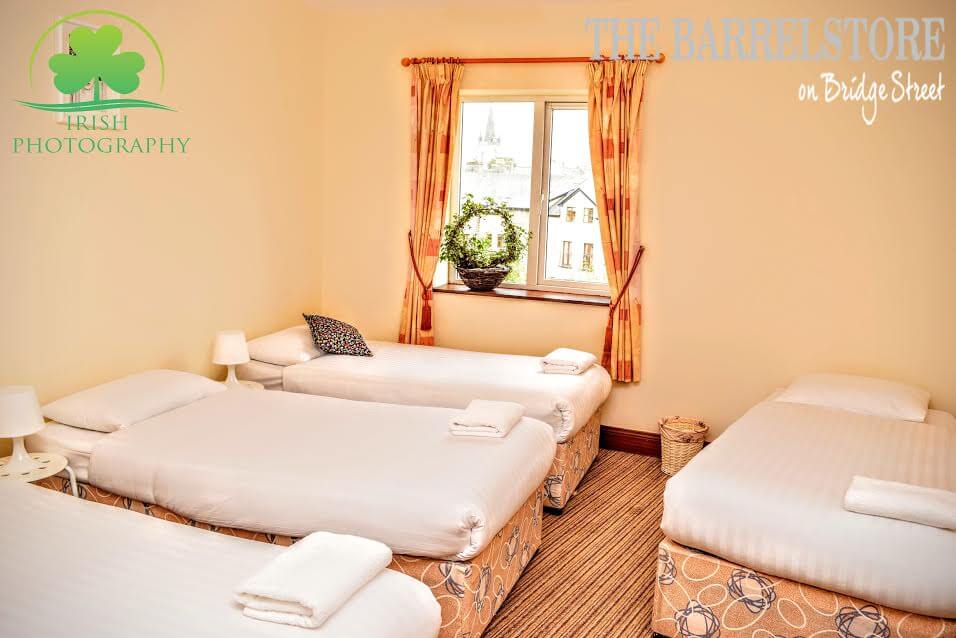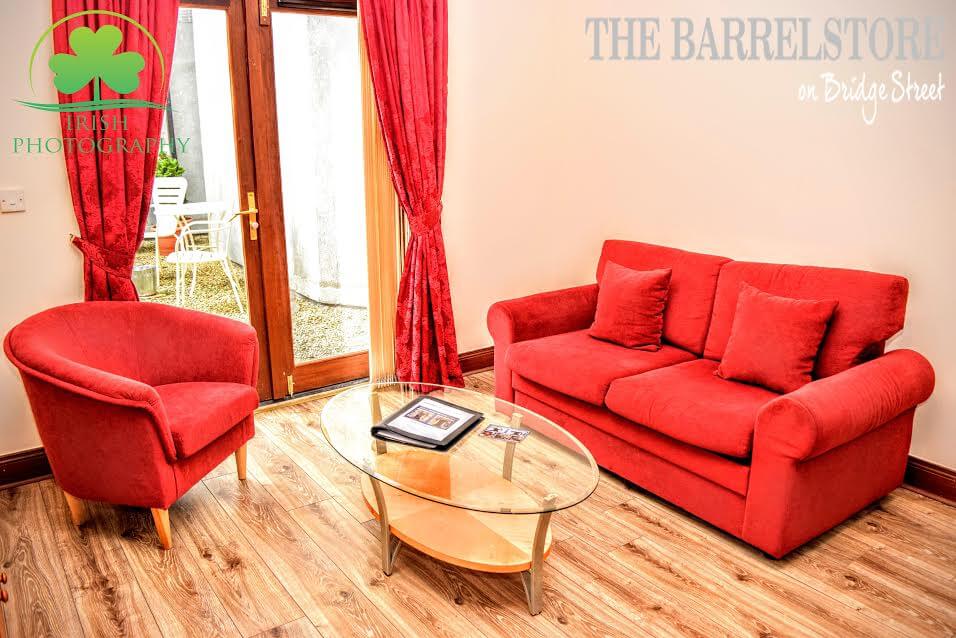 All of the bedroom apartments are supplied with luxurious bedding and towels. Each apartment has a main Bathroom and an En-suite Bedroom.
The kitchens are fully equipped facilities:
Tea and Coffee maker
Fridge,
Fridge freezer
Dishwasher
You can relax in the comfortable seating areas. Room sizes vary from sleeping 5 people, to sleeping 10 people.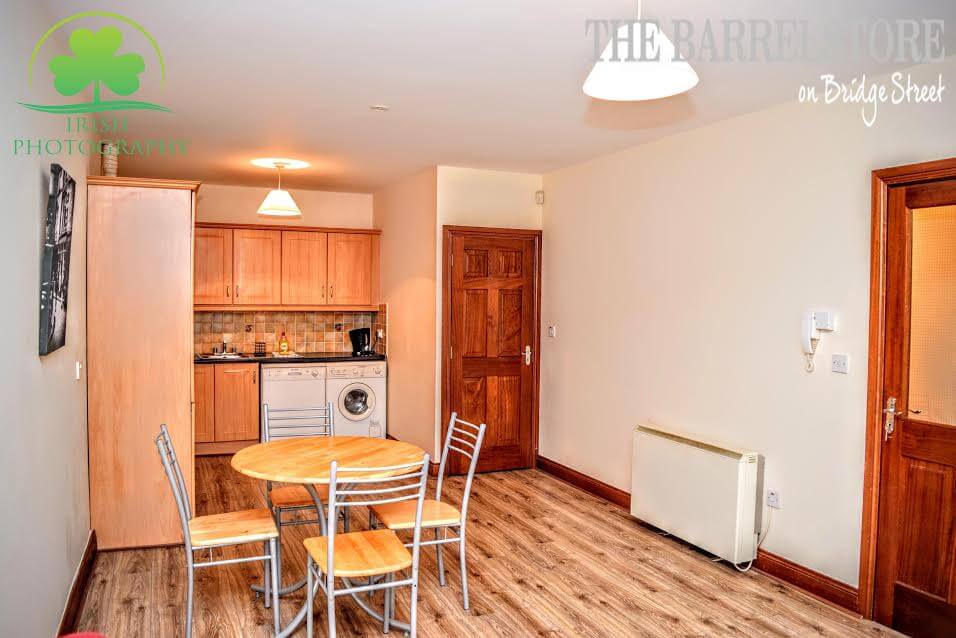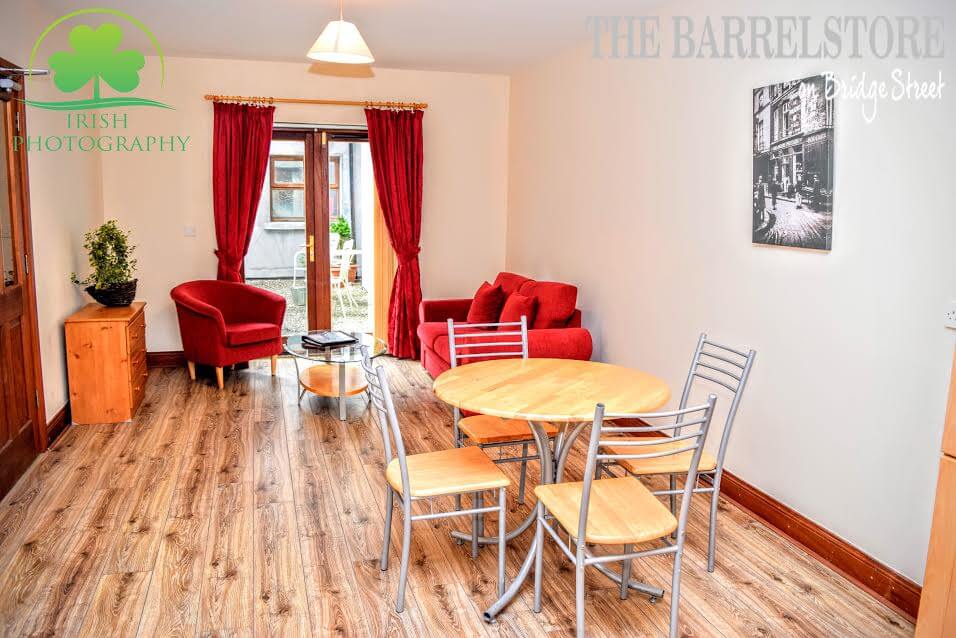 Follow Us on Facebook And Twitter
[website-button id="179″ type="both"]
The Barrelstore
Located in the heart of Carrick on Shannon you can be sure of a warm welcome to this stylish bar. A seat at the counter lets you savour all that what we have on offer, with an amazing floor to ceiling fine drinks selection. Here at The Barrelstore we are dedicated to advancing the art and practice of hospitality to all our visitors. With an expertly trained team on hand we can guide you through our carefully crafted and extensive selection of drinks.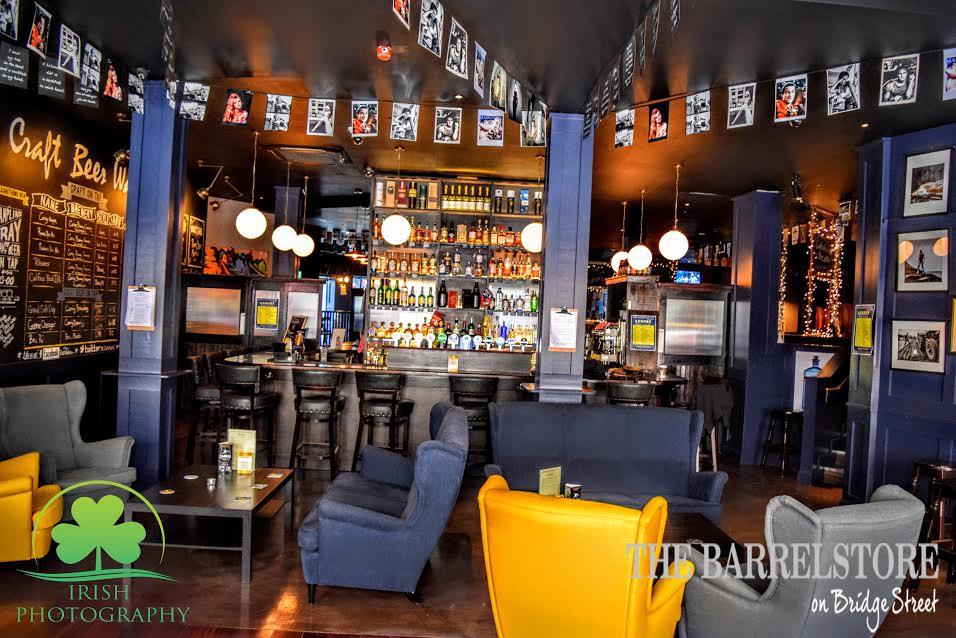 We focus firstly on the selection of quality Irish produced goods in our Craft Beer, Whiskey and Liquor range. We have chosen the rare and wonderful from the world's producers of Whiskey, Liquor, Craft Beer and Wine. Added to have that we have developed a delectable Cocktail Menu that's sure to tempt you.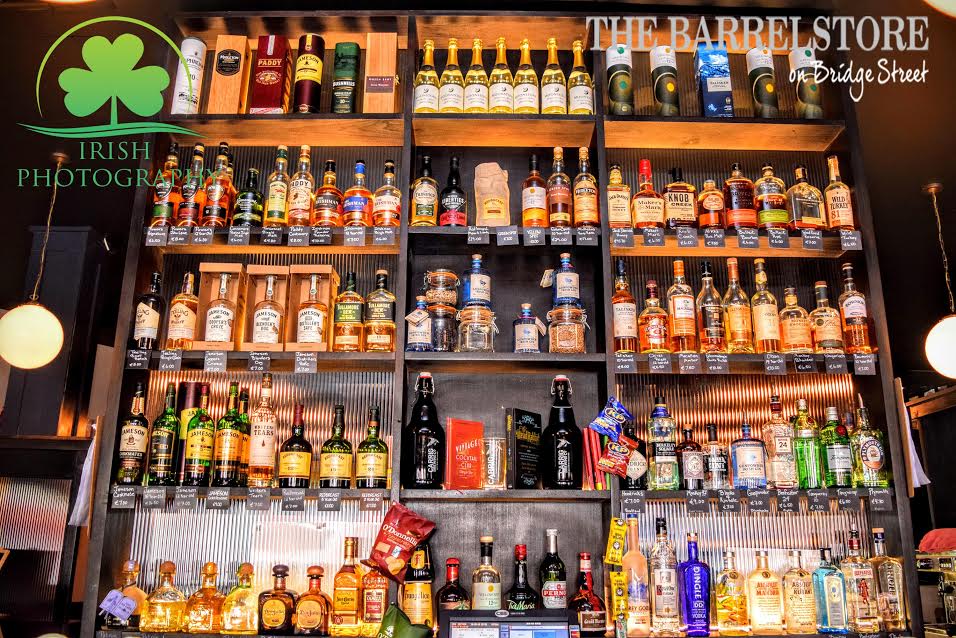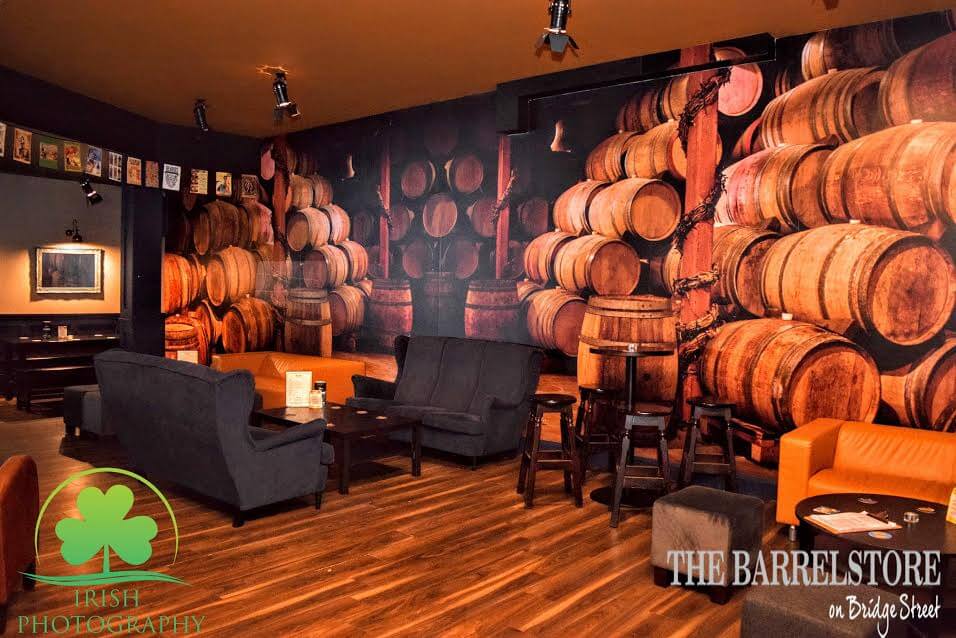 We carefully select our live Band acts and DJs to make sure you get the weekend you want. The Barrelstore on Bridge Street is the ultimate party destination. We can cater for all types of celebrations, big or small. Simply let us know what kind of party you are hoping to arrange and we can provide the space, the food and the refreshments.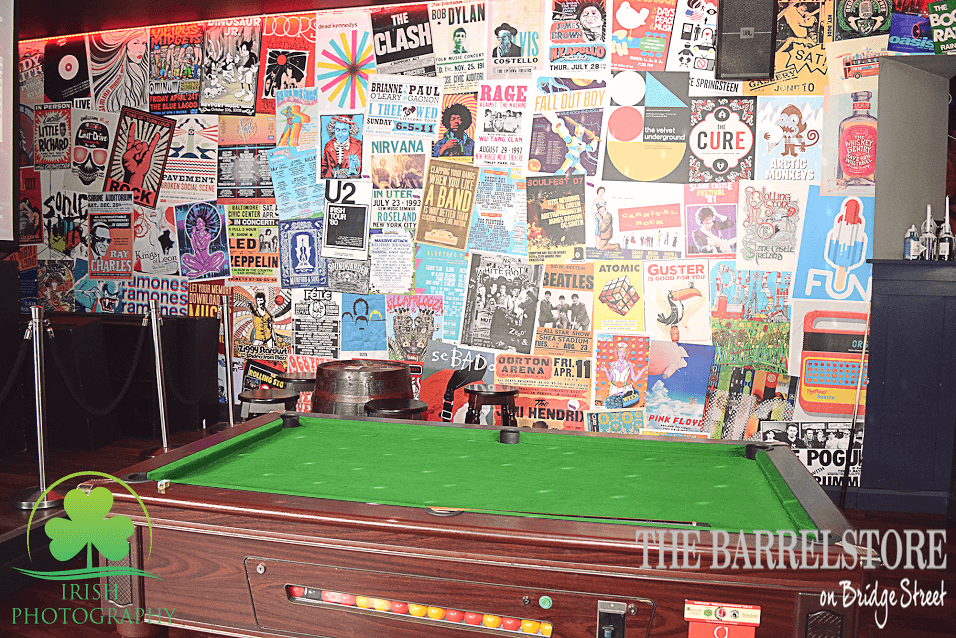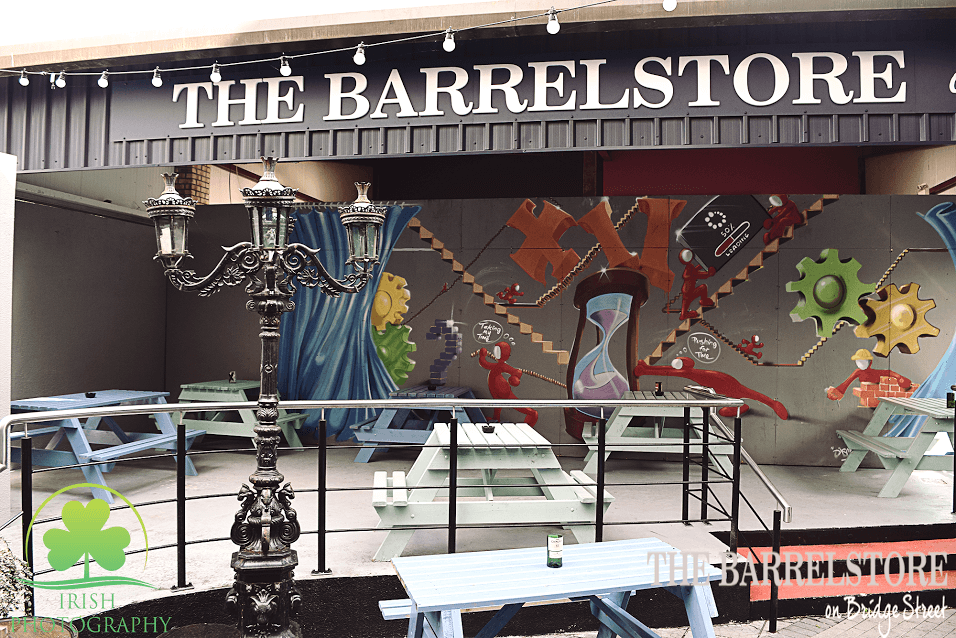 Follow Us on Facebook And Twitter
[website-button id="179″ type="both"]
Mullingar Bike Hire
We are a Bike Hire Company Based in Mullingar, Co Westmeath, we have a wide range of Hybrids, Electric Bikes, Tandems and Kids Bikes. In case you are not aware there is now a beautiful purpose built Cycle Path running from Mullingar to Athlone which is traffic free and uses the Old disused Railway line, now called The Rail Trail. There is also a lovely cycle path on The Royal Canal Greenway. Both routes have coffee shops, pubs and restaurants along the route for your clients needs.  We thought this might be of interest to you for your many Hen Party Groups as it is a fun way of being sociable as well as getting exercise ! 
[website-button id="178″ type="both"]
Clare Paintball
Clare Paintball is an outdoor/adventure centre serving Co. Clare, Limerick, Galway and Tipperary. At Deerpark Outdoor Centre we provide paintball, splatball and airsoft activities. Located half way between Ennis and Limerick City, in an area with spectacular views across the road from Craggaunowen Castle in Co. Clare, Clare Paintball offers a completely different set up to the paintball enthusiasts.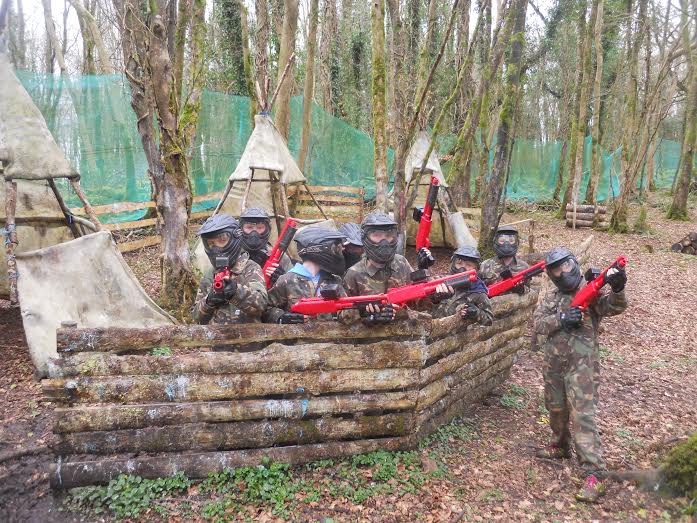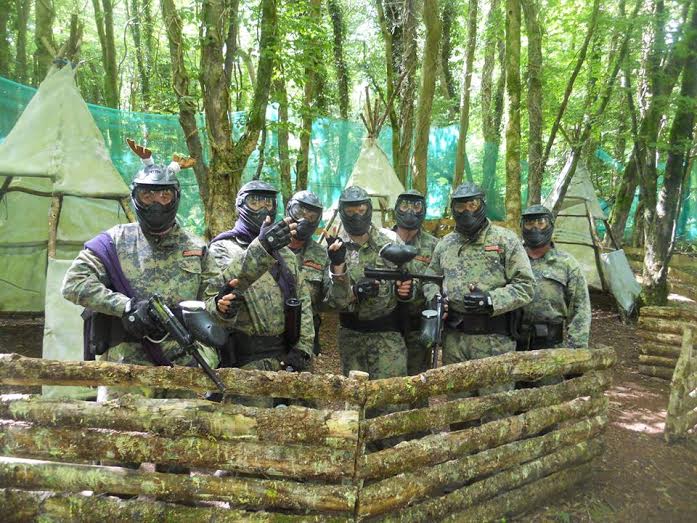 Really original games combined with the best protective gear and paintball guns, together with the very competitive prices and deals, makes Clare Paintball a great attraction, not only to stag and hens, but to friends and families as well. With 15 years experience in the paintball business we are confident you will never forget your day with us.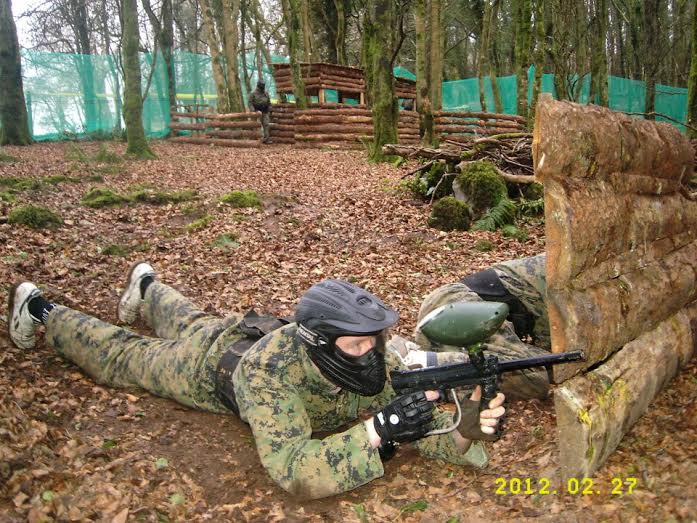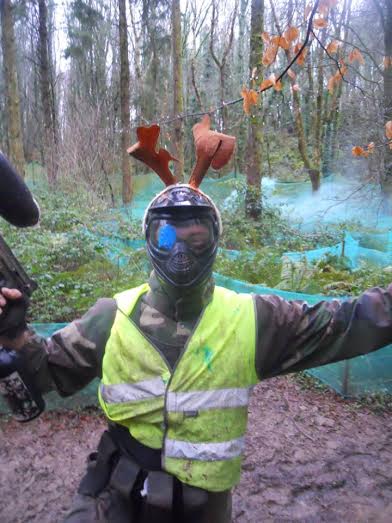 [website-button id="177″ type="both"]
The Great Escape Rooms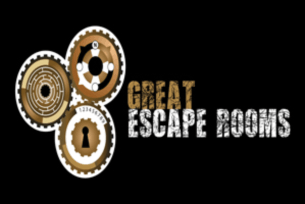 Look no further for an ideal hen and stag activity that is sure to please all the lads and ladies… Escape rooms are the latest trend in group entertainment and people are just loving them! At Great Escape Rooms, we have received all 5 star reviews from countless hens and stags that have enjoyed the thrill of the Great Escape challenge.
The basic premise is simple; you enter the Great Escape Room, for 60 minutes you, and your team will become removed from your current day to day lives and become totally focused on nothing but escape…. Observe your surroundings, solves clues, work as a team and make the connections. Adrenaline kicks in – excitement, tension, focus, laughter and team work – creating an amazing experience. Uncover the mysteries hidden within the room and earn your reward…the Great Escape.
So do you and your friends have what it takes to puzzle your way out of a locked room in under an hour? If you're looking for a fun filled activity that appeals to people of all ages and interests then what are you waiting for? Grab your most trusted companions and sharpen those minds for one hell of an adventure and challenge…. You and your team will make hilarious memories that will not be forgotten!
The Great Escape Rooms are ideally located on Upper Abbeygate Street, in the very heart of the City Centre, only steps away from Galway's famous Shop Street, bars, pubs, restaurants and nightclubs. No need to worry about taxis or buses, we are only a short stroll from your hostel, B&B or hotel.
Visit us on Facebook and Tripadvisor
[website-button id="176″ type="both"]
THEKEYCOLLECTION.IE – Carrick Plaza Suites
Our Carrick Plaza Suites have become one of the most popular choices for Carrick-on-Shannon Hen & Stag accommodation. We offer a great range of accommodation options; you can choose from our self-catering apartments which cater for up to 7 people in one apartment or our spacious suites which can accommodate up to 4 people.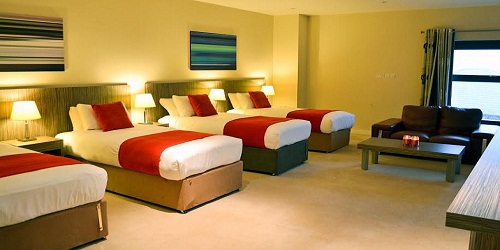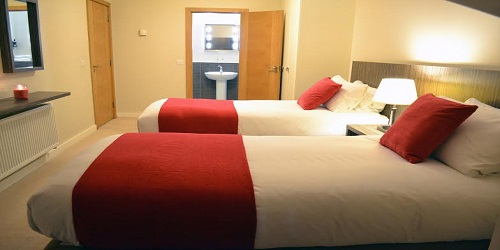 In Carrick Plaza Suites you will receive:
You won't be disappointed in choosing us for group accommodation as you will be right in the heart of Carrick-on-Shannon with all of the popular pubs and nightclubs a short walk away! We have the local knowledge and connections to help our guests avail of the best rates for the top activities in our wonderful town.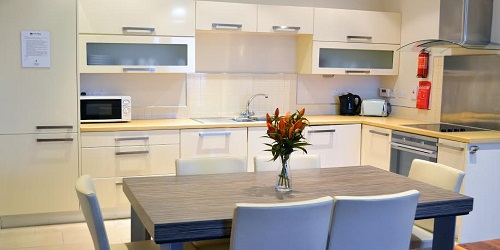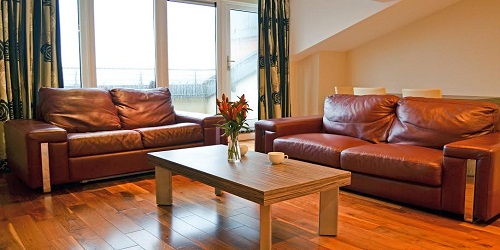 [website-button id="174″ type="both"]
theKeycollection.ie Apartments Dublin City
Dublin is a hugely popular location for both hen and stag parties alike, with such a lively atmosphere and a multitude of pubs, clubs and activities to choose from!
Thekeycollection.ie apartments offer a wide collection of serviced accommodation in various locations in the heart of Dublin. Our collection of apartments are ideal for groups looking to be in the centre of all the action in Dublin City. We offer you not only a choice of apartments, but a choice of where in Dublin City you and your group wish to stay.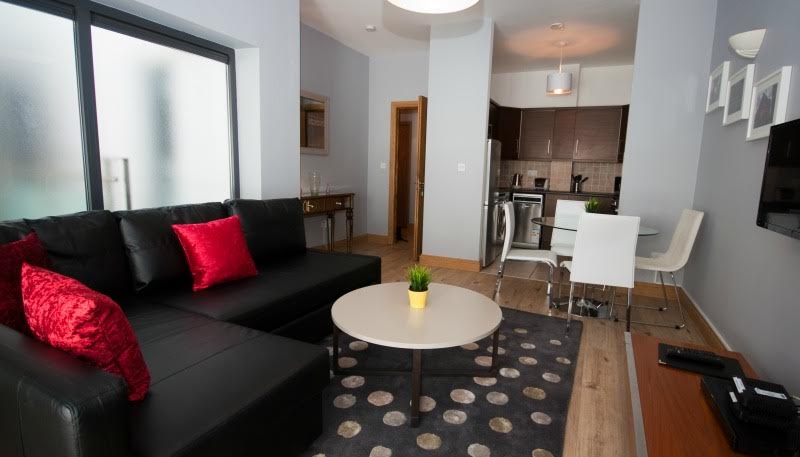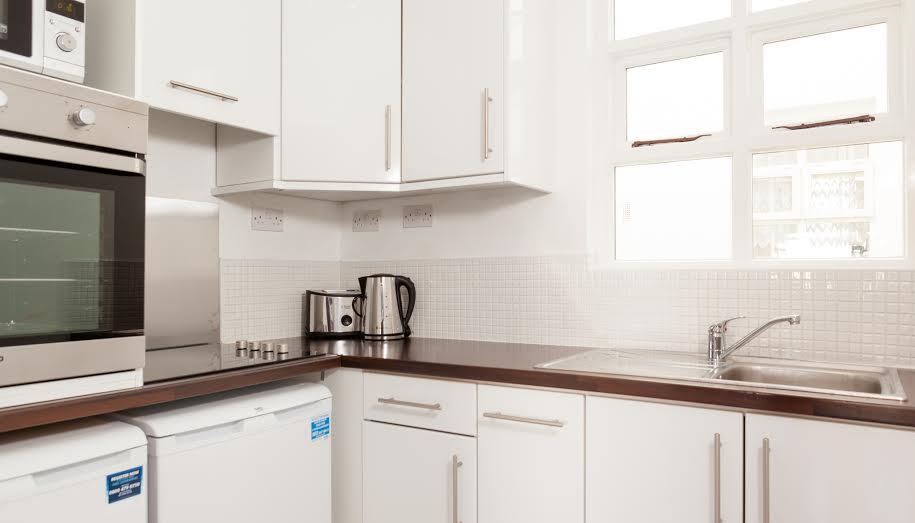 All of our City Centre apartments in Dublin come with:
Kitchens containing a washer, oven & microwave
Lounge/dining area
TV and FREE WIFI
Fully Furnished
24/7 Customer service
Meet and greet on arrival
Centrally located
Individually approved & selected apartments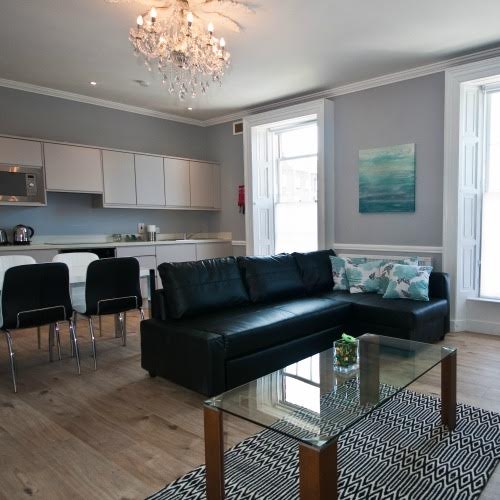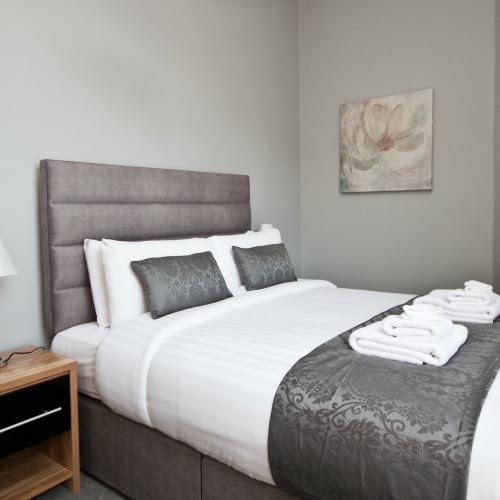 [website-button id="173″ type="both"]
Sculpt a Naked Guy
'Sculpt a Naked Guy' – the great fun, new and naughty, creative activity for your Hen Party. What would you do when confronted with a lump of clay and a Hunky Naked Guy ? No holds barred when the Bride craves to 'carve-a-cranium' or 'fashion-a-phallus' – you will howl at the amazing details you can shape with a simple sculptors tool! This is not a messy activity, though we do supply aprons for those artists who happen to work themselves into a little uncontrolled frenzy of excitement! All materials are provided and, as the clay is fast-drying, you can take your creations home in a plastic bag!
[website-button id="71″ type="both"]