Sculpt a Naked Guy
'Sculpt a Naked Guy' – the great fun, new and naughty, creative activity for your Hen Party. What would you do when confronted with a lump of clay and a Hunky Naked Guy ? No holds barred when the Bride craves to 'carve-a-cranium' or 'fashion-a-phallus' – you will howl at the amazing details you can shape with a simple sculptors tool! This is not a messy activity, though we do supply aprons for those artists who happen to work themselves into a little uncontrolled frenzy of excitement! All materials are provided and, as the clay is fast-drying, you can take your creations home in a plastic bag!
* Please Fill this form to contact with the supplier.
Overall Reviews
Review by Free auto approve list 8-9-2018
Review by Free Auto Approve List 7-15-2018
Race day Package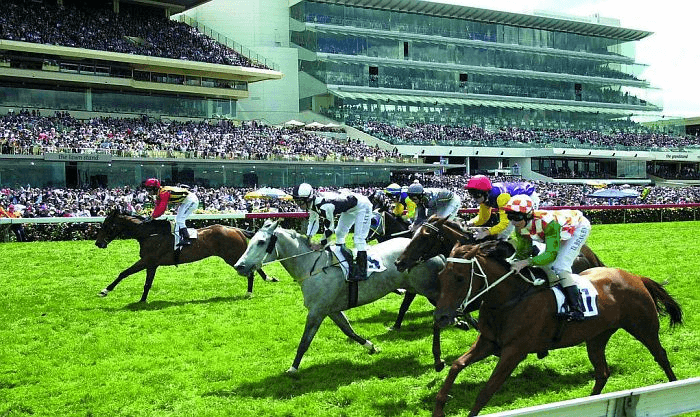 What is a better way to hold your event than in one of Ireland's leading flat or national hunt racecourses? At stagit we can organise an all inclusive package which includes:
A 3 course dinner in a top class restaurant.
One night accommodation in a centralised Hotel.
A bus to and from the race meeting from your desired Hotel location.
Entrance tickets, a free race card and a free bet for all the party members to get the day off to a good start!
Nightclub entrance and a reserved area to top off a great day.
* Please Fill this form to contact with the supplier.
GNI Events
Welcome to GNI Events. We are a Dublin based company who specialise in creating the perfect mobile pampering experience. Recently voted one of the top hen parties in Battle of the Bridesmaids and Wedding Journal Magazine, we strongly believe that the best pampering experience is that which allows you to relax carefree in the right surroundings,enjoying all the craic, chat and fun on offer!!!
Pamper Party
Perfect for a hen party with a Difference. Our GNI Team will set up our pamper package at a venue of your choice where you will be served a complementary cocktail while our team of GNI Therapists pamper you with your chosen treatments
 GNI On The Town
 Take the hassle out of Getting ready for the evening  ahead. Why not sit back and enjoy all the chat and fun with the girls and leave the work to our GNI Team. With this package you will have a choice of makeup and lashes or any other treatment from our treatment  menu.
Hair can also be added to the menu choice butt must be booked well in advance
Cocktail Pamper Party
If you would like to add a bit of eye candy to your pampering experience then why not have one of our GNI
 Topless waiters there to meet and greet in collar and cuffs, he will serve up our complementary Cocktail in our light up glasses while you enjoy your chosen treatments Great fun!!
* Please Fill this form to contact with the supplier.
Overall Reviews
Review by nike air jordan jumpman jeter vital preschool
Review by nike air max 90 anniversary infrared black shoes
Review by nike air max 90 custom spray painting pink black shoes
Review by cheap nike air max 90 womens print pink flower trainers
Review by sitesbooster
Life Drawing – My Art Class
Surprise The Bride! 
Treat her to the latest and most popular activity for Hen Parties – 'Draw a Naked Guy' art class. This is a sophisticated, fun and exciting event and is a great alternative to just booking a 'Stripper'.
Here you will get to admire, scrutinize and stare in wonderment at the beauty of the human form – you will also learn how to draw various parts of his anatomy!
The drawing session lasts for approximately 90 minutes. Wine can be brought in (or we can organise this for an additional charge). The tutor will explain the running order and will give a brief demonstration of materials and techniques. The party will then be introduced to the model, who will assume a number of classical poses, comprising profile, rear and full frontal. Help and guidance from the tutor will be on hand throughout the session. A group photo with the model can be taken, and Hens get to take their drawings home. Reduced rates for larger parties.
"I booked a Life-Drawing class for my sister's Hen Party in February 2013. We were a large group with a wide range of experiences of drawing (some of us hadn't picked up a pencil since leaving school). But the class turned out to be the perfect afternoon activity for all. Mark was more than helpful in the run up to the weekend, responding quickly to all my queries and accommodating all my needs. He directed the class brilliantly, keeping the atmosphere light and ensuring we were all having a great time while at the same time helping us produce some great work – If any of us were shy at the beginning of the class we were totally taken in by the activity by the end! This was a fantastic way to spend the afternoon with our Hen Party guests and went down well with the entire group. Highly recommended." 
You can call Mark on 085 131 9008 or visit his website HERE
* Please Fill this form to contact with the supplier.
Paintballing – Special Ops
Special Ops Paintball Carlow have taken great pride in their paintball game zones to create intense and realistic combat scenarios. Our centre offers a range of terrain from up hill battlefields, to urban compounds, and even water obstacles. You will fight your way from the dense forest undergrowth into the open to face your enemy in every paintball scenario possible. No two paintball games are the same and not every tactic will work second time round. It's time to think fast, move even faster and get ready for Special Ops.
Paintball is amongst the fastest growing sports in the world. Each player is given a protective suit, special paintball googles and a paintball gun. The paintball gun uses high pressure air to shoot a small paintball-filled pellet.
Choose from the locations:
Special Ops(Carlow/Kilkenny) – serve all of the Midlands and South East
Special Ops(Wicklow/Dublin) – only 20 minutes from the M50 South of Dublin.
 
For bookings and further info, please use the contact details below.
* Please Fill this form to contact with the supplier.
Dance Class – Fun Party Dance Class
A great way to kick start you
r hen weekend is a dance class for your group.  Gather the girls, form a sexy dance troupe, and learn some dance routines that you can perform in the evening on the dance floor at the club or maybe even on the big day.
Dance lessons by Fun Party Dance Class are designed to suit an absolute beginner, so nobody need fret over having two left feet.  You're guaranteed to be strutting in no time and all and everyone is guaranteed to have fun.
This is a unique fun hen party idea and hen activity guaranteed to get your hen party started with a giggle.
* Please Fill this form to contact with the supplier.