Segway Adventures Ltd.
"The Segway Experience"
Yea, everyone wants to ride a Segway, but we do so much more..!
Our 2 hour Segway Experience really is an amazing and fun activity event that is guaranteed to top your Stag/Hen Weekend and keep you in conversation for weeks.
You'll learn to ride a Segway and that's just for starters. Then we kick it off with some heart pumping Extreme Segway Frisbee Action, Segway Nerf-gun Jousting War's and you can give your pals a right good soaking playing our Segway Water Blaster Battles, all whilst enjoy the convivial banter and craic provided by our master entertainer.
Included is a complimentary snack station with tea, coffee, cordials and biscuits to tide you over till meal or pub time.
A digital video/photo album is also included.
Take it for granted, extreme fun and thrills are the order of the day..!
We take no prisoners with our extreme ""Segway Experience""
So, if we're not on your ""Bucket List"" – We damn well should be..!
Fully Mobile – 100+ venues throughout Ireland – Indoor & Outdoor locations
1000's of happy clients – 100's of great reviews – Countless happy memories.
So, come join us for a unique and amazing Fun Stag/Hen Activity Event with your pals.
Minimum group sizes apply
Dublin – 10 pax.
1- 2hrs from Dublin – 13 pax
2-3 hrs from Dublin – 15 pax
3 hrs+ – 20 pax
The Segway Experience Price:- €60 per participant
* Please Fill this form to contact with the supplier.
Review by เพิ่มยอดไลค์
Four Seasons Accommodation
Boutique single, twin and triple accommodation in the center of Carrick-On-Shannon
* Please Fill this form to contact with the supplier.
Overall Reviews
Review by Watch Jav Free HD
Review by see here
Race day Package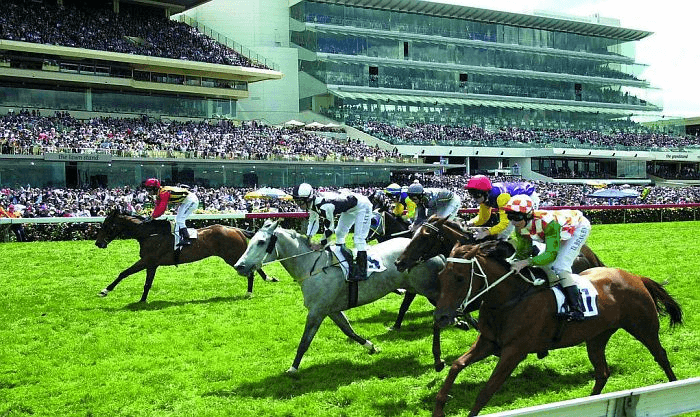 What is a better way to hold your event than in one of Ireland's leading flat or national hunt racecourses? At stagit we can organise an all inclusive package which includes:
A 3 course dinner in a top class restaurant.
One night accommodation in a centralised Hotel.
A bus to and from the race meeting from your desired Hotel location.
Entrance tickets, a free race card and a free bet for all the party members to get the day off to a good start!
Nightclub entrance and a reserved area to top off a great day.
* Please Fill this form to contact with the supplier.
Overall Reviews
Review by Pretty Live Girls
Review by lovelyvictoria
Review by 1
GNI Events
Welcome to GNI Events. We are a Dublin based company who specialise in creating the perfect mobile pampering experience. Recently voted one of the top hen parties in Battle of the Bridesmaids and Wedding Journal Magazine, we strongly believe that the best pampering experience is that which allows you to relax carefree in the right surroundings,enjoying all the craic, chat and fun on offer!!!
Pamper Party
Perfect for a hen party with a Difference. Our GNI Team will set up our pamper package at a venue of your choice where you will be served a complementary cocktail while our team of GNI Therapists pamper you with your chosen treatments
 GNI On The Town
 Take the hassle out of Getting ready for the evening  ahead. Why not sit back and enjoy all the chat and fun with the girls and leave the work to our GNI Team. With this package you will have a choice of makeup and lashes or any other treatment from our treatment  menu.
Hair can also be added to the menu choice butt must be booked well in advance
Cocktail Pamper Party
If you would like to add a bit of eye candy to your pampering experience then why not have one of our GNI
 Topless waiters there to meet and greet in collar and cuffs, he will serve up our complementary Cocktail in our light up glasses while you enjoy your chosen treatments Great fun!!
* Please Fill this form to contact with the supplier.
Overall Reviews
Review by womens adidas rita ora superstar 80s night sky night sky red m19071
Review by new kevin durant shoes kd trey 6 vi ep usa navy red
Review by adidas originals nmd r2 damen boost schwarz blau cq2008
Review by nike air flight lite high citron for sale
Review by mens nike shox nz shoes black grey red super deals
Review by nike air trainer sc 2010 adrian peterson pe
Review by cheap womens nike air max sequent black peach white best
Review by lakai manchester select black white
Review by kd 7 pbj
Review by under armour slingwrap grade school girls shoe
Review by mens nike dunk high shoes light blue black dark grey white cartoon
Review by vans sk8 hi pro andres serrano
Review by nike air max plus paradise sunburn
Review by nike outbreak youth 1987
Review by 1
Review by nike flyknit 3.0 sale
Review by nike air jordan jumpman jeter vital preschool
Review by nike air max 90 anniversary infrared black shoes
Review by nike air max 90 custom spray painting pink black shoes
Review by cheap nike air max 90 womens print pink flower trainers
Review by sitesbooster
Discovering Cork
Are you ready for a hen party to remember? If so then you have come to the right place. If you are the kind of chick that likes to get all glammed up for a night on the town or a down and dirty kind of bird, we have got the hen for you. Our hen parties are legendary as we cater for all tastes and budgets. In fact we are the only company to offer hen parties in Cork City, Kinsale, Clonakilty and beautiful Bantry with prices starting from just €99.00pp sharing including accommodation. If you have already booked a place to stay, that's fine too, we'll just arrange the fun stuff.
P.S. We'll have the kettle on when you call.
* Please Fill this form to contact with the supplier.
Review by ซื้อไลค์
Irish Shooting Sports
Irish Shooting Sports Range is the door to shooting sports in Ireland's southwest, situated in an ideal location at the gateway to Kerry, in close proximity to Limerick and Cork. The Shooting Range is ideally positioned to cater for all clay pigeon shooting, archery , rifle and Pistol needs for the Munster province. Irish Shooting Sports specializes in group activities from stag/hen days to corporate and team building days. Our all weather shooting ranges are open in all seasons with flood lighting available throughout the winter. The enclosed ranges guarantees your day will not be ruined by our unpredictable weather.
Shooting ranges are a great way to unwind and release the stress of everyday life. As a sport, rifle shooting can be a commanding and rewarding experience. It demands calm and concentration, much like Clay Pigeon Shooting.
Irish Shooting Sports specialises in both individual and group entertainment, offering a wide variety of targets and disciplines with individual tuition for each participant. Safety is paramount and all our expert instructors are experienced and qualified in all aspects of safe gun handling and rifle marksmanship.
There is an all-weather enclosed shooting layout planned so that adverse weather conditions will not interfere with any shooting. All equipment that is required is provided onsite or you can bring your own – ammunition, targets, hearing protection, and of course, guns!
* Please Fill this form to contact with the supplier.
SoHo Bar and Restaurant
SoHo, Cork's premiere dining and drinking destination, wants to bring entertainment and hospitality to new levels.
The establishment which is located in the centre of Cork, extends to over 4 floors and is considered one of the largest venues in the city where food is available from breakfast to lunch and right through dinner, 7 days a week.
After the meal, you may go downstairs to the Main Bar where you can groove to their in-house DJ's spins or maybe enjoy a live game on one of their large viewing screens.
SoHo also boasts of being the second establishment in the world to offer the Guinness "Pour Your Own Pint" booths. Guinness and Carlsberg taps are fitted in these special booths, so you can pour your own pints right at your table.
Soho can accommodate up to 200 people in the restaurant. They also have a rooftop barbecue deck, a VIP lounge, and other private venues for groups.
Dinner guests coming in from 5PM to 2AM get free parking at the Q-Park multistory parking facility.
For further info and for reservations, please contact Tim of SoHo using the details below.
* Please Fill this form to contact with the supplier.
Review by รับเพิ่มไลค์
Review by เพิ่มยอดไลค์
Treasure Hunts
What better way to jump start everyone before they head off to sample local restaurants and pubs than to have you and the girls do a fun treasure hunt by TreasureHunts.ie!
Their hen challenge is available in every Irish town and city and they customise the event by including trivia and photos of the hen in various locations.
The 2-hour treasure hunting package includes: Custom Clues & Tasks, 20 Varied Clues & Tasks, 8 Fun Photo Challenges, The Hen Trivia Challenge, Optional Pub Stops, Tips & Instructions, Map of Location, Answer Booklets
For further information on their hen party treasure hunting package, contact TreasureHunts.ie using the form below.
If you would like to talk to someone, you can contact them using the form below and TreasureHunts will have one of their treasure hunting experts reply to you the soonest possible time.
* Please Fill this form to contact with the supplier.
Kartworld Adventure Centre
Celebrate your last day of freedom in a way you'll never forget! At Kartworld, their aim is to provide you with a fun, stress-free way celebrate your hen with a difference.  Their packages offer great value for money and you can always choose a tailor-made option to make the day even more personal.  Kartworld can even organise pick up and return from your hotel if you're staying in Cork for the weekend.  Don't worry about hungry bellies, they've got that sorted too with lots of tasty food available in their Pit Stop Restaurant.
Kartworld has 2 purpose-built tracks:  The 650m National Track and the 850m Internatioal track. The track is also floodlit, so you can enjoy the thrill of the race even at night. Race against your mates in a Grand Prix.  A practice session followed by grid positions and a grand final. Who will come out on top? This is perfect for groups of 14 drivers or more. All group sizes are catered for and if you fancy racing on your own, there's a 30-minute timed race against the clock. Because of their computerised digital lap timing, international specification karts, and fully-floodlit kart circuit (licensed by Motorsport Ireland for night driving), Kartworld is no doubt the best venue for karting.  Thorough trackside briefing, safety instructions, full-face helmets, and wet suits are also provided to all the racers.
Archery, the art of using a bow to shoot arrows at a target, is one of the oldest precision sports still practiced today. Its origins date back to prehistoric times when the bow and arrow were used to hunt for food. Do you think you're a modern day Robin Hood or Maid Marion?  If you think you have what it takes to be an archer then come and have a go. Our experienced archers will give you one to one tuition – all you need is a sense of humour and a keen eye!
Clay pigeon shooting is a sport which can be enjoyed by everyone. The players use a modified shotgun to fire an infrared beam at clays launched from a conventional clay launcher.   these are real shotguns which have been remodelled to fire nothing more than an infared beam at the clays. The electronic scoreboard has multiple game options and reveals each competitors skill and accuracy for everybody's amusement! In each round of laser clay shooting up to five people can shoot at the same targets launched from a number of different positions at various speeds and angles.
Based on the same laser technology as used by the military, this activity is guaranteed to get your teams hearts thumping and minds racing… Imagine the scenario: You're tired, your team is down to 6 men, you have 20 bullets left and the enemy is out there, somewhere, about to attack again at any moment. You must defend the base at all costs, the lives of your teammates depend on it, so check if your ammo is loaded, keep your eyes open and your head down. Leadership skills, ingenuity, imagination, tactical planning, time management and above all teamwork are essential if players are to meet their objectives in these adrenaline fuelled action packed laser war games.
Become a paintball legend and conquer all the custom designed paintball battle zones! Nestled in deep woodland terrain, the game zones will provide a truly battle-like experience without compromising safety. Kartworld will supply you with camouflage overalls, head protection, semi-automatic paintball markers and your supply of 300 paintballs. Your team will play a minimum of 6 games each on our 3 specially designed paintball mission courses. A blend of teamwork, strategy, and quick thinking combine to make it an incredible day out!
For bookings and further info, please use the contact details below.
* Please Fill this form to contact with the supplier.
LaserCombat.ie
All of the fun, none of the bruises!You go to paintball games when you want to have a good round of gun combat fun. Whether you get your fun or not, you do get your distinguished medals before you leave the battlefield – BRUISES!
If only there was a way to enjoy a good, exciting gunfight without hurting yourself. The perfect way to do that is Laser Combat aka Laser Tag.
The laser technology in Laser Combat 'takes care' of your enemies as well as yourself!
Choose from three locations:
LaserCombat – Kilkenny is located at the heart of Kilkenny.
LaserCombat – Cork is only 30 minutes away from the Cork city.
LaserCombat -Gap of Dunloe, Killarney is 10 minutes drive from town centre.
 
So now you don't have to think twice before jumping in guns blazing into the heat of a battle and save the day!
Laser Combat beats Paintball in a number of ways.
Painless. Paintball is painful when hit and you risk injuries.
Safer. The harmless infrared light removes any bruising and painful concerns, making Laser Combat a thousand times safer than paintball.
No mess. Paintball's paint creates a big mess.
More people. Younger kids, older adults and even ladies who were afraid to try paintball can play Laser Combat as its pain free and safe.
More comfortable. No protective gear or fogged up masks, so playing is more comfortable than paintball.
Playable anywhere. Unlike paintball, where its paintballs require safety netting, a Laser Tag game can be set up more freely, even at your home!
Economical. In paintball you have to buy ammo at about €10 per recharge. In Laser Combat, no physical ammo means no extra cash spent.
All in all, Laser Combat is pretty painless, economical fun. Paintball's painful playing often makes you resent indulging in your passion for gun sport. As such, Laser Tag will give you that fulfilled feeling, whether your team loses or wins the game.
Compared to paintball, the laser technology of Laser Combat Ireland takes it to a whole new level of gun fun!
* Please Fill this form to contact with the supplier.
Review by รับปั้มไลค์