Laughter Yoga
Laughter Yoga
Serious lols are on the cards with a Laughter Yoga hen, a new trend in hen activities. In a 90 minute Laughter Yoga session, you'll do breathing exercises, engage in some childlike playfulness and try some crazy laughter exercises, which all combine to produce a coldron of hysteria that's sure to leave everyone connected and on a high for the rest of the day. They tailor the class to suit each party, and because there's no age limit, dress code or experience necessary, this is an activity for everyone, if you've got a varied party. They cover all of Ireland, so no matter where your party is taking place, you just turn up and let them do the rest.
Laughter Yoga sessions are designed to help you release stress and bond, making it perfect for a bride that's stressed to the hilt from planning, or if you've got a group that doesn't know each other very well. According to the organisers, you'll find yourself quickly just bursting into laughter, with no comedy needed, and the laughter will only deepen as the class goes on. The session lasts for 90 minutes and is a fab way to start your hen party with a 'natural high'.
For more information about a Laughter Yoga Hen party, call 086 836 1329 or email laughteryogabookings@gmail.com Find out more on their website.
"We didn't expect to be laughing out loud for so long and so hard!  We all agreed we felt uplifted and relaxed which carried on throughout the day."
Bernie – Co. Galway
"Brilliant!! Loved every minute of it. Arrived feeling a bit nervous about it all but soon got into the swing of it and had a wonderful time. Much Love."
Mags – Kilkenny
"Diane is oozing with energy and life! Days later I am still in high spirits and heartily recommend Laughter Yoga to
anyone who wants something different!"
* Please Fill this form to contact with the supplier.
Overall Reviews
Review by Siobhan Hennessy
Family Fortune
The activity is based on the famous gameshow Family Fortunes…..but with a Hen twist! The questions are funny, the answers are funnier! With the famous sound effects, spot prizes, booby prizes and the ultimate old school score board, you have guaranteed giggles and craic! Throw in your own personalised game of Blind Date and a final quick fire round, we guarantee everyone will be in stitches!
* Please Fill this form to contact with the supplier.
Xhilarate Events
Xhilarate Events is fast becoming Ireland's Leading Mobile Activities Event Management Company. We offer a multitude of activities to suit every ability that brings out the competitive side in all participants. Our professional team have years experience in Event Management which has enabled them to create and deliver the most interactive and memorable events.
It doesn't matter if you are a Hen Party looking to give your Bride-To-Be a night to remember or a Corporate Work Group looking to do Team Building Event, we have the event to suit your time and budget
* Please Fill this form to contact with the supplier.
SilentAdventures
SilentAdventures
It's a flash mob. It's a silent disco. It's a roaming, rhythmic riot across the sound-soaked capital of Ireland! Welcome to Silent Adventures Dublin. You've hit the spot if you're looking for something incredibly fun and that little bit unusual. We invite you on a unique roaming riot of revelry around the sound-soaked streets of the capital. Expect all your inhibitions to disintegrate as you throw on our hi-tech headsets and bust some swinging grooves while our Silent Adventure host takes you on a one hour dancing tour of this amazing City. You'll never look at Dublin, or yourself, in the same way again!
* Please Fill this form to contact with the supplier.
Hot Stuff Entertainment
Hot Stuff Entertainment
Surprise Male Strippers for Hen Parties
Hot Stuff Entertainment is one of the very first companies in Ireland providing spicy entertainment for Hen Parties, Birthday parties and Ladies' only events. As the Hen Parties in Ireland grew in numbers, noise and naughtiness so did our company. Not only we provide Male Strippers, Topless waiters and Buff Butlers nationwide, but we also run full on stage shows. Our Male strippers perform around Ireland as The Hunks of Desire Male Strip Show.
Our Promise
We promise to deliver to your Hen Party the most handsome men in Ireland. Our Male strippers are fantastic performers that know how to get a party from zero to hero in a matter of minutes. We are always on time and you will get a wide range of looks, muscles, and original outfits. Our speciality is to embarrass the bride and our stripograms range from mild to wild. We can also arrange the venue for the stripograms at no extra cost.
Male Strippers Locations all over Ireland
Hot Stuff Entertainment in cooperation with Buff Butlers Ireland  is now covering the whole of Ireland. We can provide  the best Hen Party Entertainment in any city, town or village.  Now you can find Male Strippers in Dublin, Male Strippers in Kilkenny, Male Strippers in Galway and Limerick. For a full list of our locations and a no commitment quote please contact us here.
Full Monty & Kissogram Services
We offer a wide range of services for Hen Parties and all types of Ladies Nights. You might want to surprise your special bride-to-be or add a cheeky performance to your granny's bingo night. We will be able to deliver in any occasion.
Full Monty Stripogram
This the must have in every Hen Party. Up to 20 min in duration, it involves dancing for the lady of honour, a lap dance and a Fully Monty Show. We stock a lot of original outfits such as Soldier, Policeman, Builder, Fireman, Priest, Sexy Santa, Gorilla 🙂 …even Mr. Grey and Magic Mike. The Bride-to-be will die with embarrassment while the rest of the hens will be dying from laughter.
Kissograms
In the 50s this was the wild option 🙂 A handsome gentleman in a tux …but no shirt. Once the jacket is gone and his muscles are in full display, he will entertain the ladies. We can create a special concept for every hen. The most popular routine involves serving bubbly, taking photos and being an amazing host  Stripping can also be part of this package but the boxers stay on. Ideal for shy brides, or for a crowd with a mixed age.
Buff Butlers – Topless Waiters
For the classy lasses on a Hen in a private abode. Here you get your special Buff Butler for about an hour. He will meet and greet the ladies, then serve nibbles and drinks. You can add on MC duties (sound system inclusive) for the famous Mr. & Mrs. Quiz. Or you can get cocktail class for your group. In this case we advise the hens to send us the list of cocktails or any special requests in advance. This option comes in black pants or a short apron..and
nothing else
Private Male Strip Shows
The Hunks of Desire Show is the most successful Full Monty Show in Ireland. So if you have a big group of hens, you could come to our shows. We can also bring the show to your venue. Our Male Strippers will prepare dance routines tailor made for the occasion.
Prices vary due to travelling distances and availability.
Book Early to avoid disappointment
Telephone
0862002000
Email Address
info@strip.ie
Web Address
www.strip.ie
Address
Nationwide
* Please Fill this form to contact with the supplier.
Segway Adventures Ltd.
"The Segway Experience"
Yea, everyone wants to ride a Segway, but we do so much more..!
Our 2 hour Segway Experience really is an amazing and fun activity event that is guaranteed to top your Stag/Hen Weekend and keep you in conversation for weeks.
You'll learn to ride a Segway and that's just for starters. Then we kick it off with some heart pumping Extreme Segway Frisbee Action, Segway Nerf-gun Jousting War's and you can give your pals a right good soaking playing our Segway Water Blaster Battles, all whilst enjoy the convivial banter and craic provided by our master entertainer.
Included is a complimentary snack station with tea, coffee, cordials and biscuits to tide you over till meal or pub time.
A digital video/photo album is also included.
Take it for granted, extreme fun and thrills are the order of the day..!
We take no prisoners with our extreme ""Segway Experience""
So, if we're not on your ""Bucket List"" – We damn well should be..!
Fully Mobile – 100+ venues throughout Ireland – Indoor & Outdoor locations
1000's of happy clients – 100's of great reviews – Countless happy memories.
So, come join us for a unique and amazing Fun Stag/Hen Activity Event with your pals.
Minimum group sizes apply
Dublin – 10 pax.
1- 2hrs from Dublin – 13 pax
2-3 hrs from Dublin – 15 pax
3 hrs+ – 20 pax
The Segway Experience Price:- €60 per participant
* Please Fill this form to contact with the supplier.
Race day Package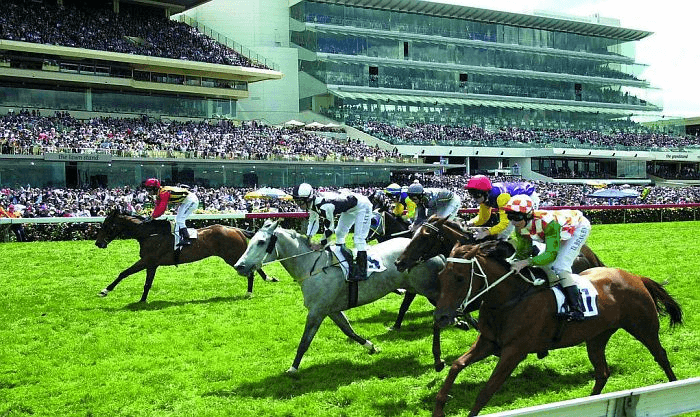 What is a better way to hold your event than in one of Ireland's leading flat or national hunt racecourses? At stagit we can organise an all inclusive package which includes:
A 3 course dinner in a top class restaurant.
One night accommodation in a centralised Hotel.
A bus to and from the race meeting from your desired Hotel location.
Entrance tickets, a free race card and a free bet for all the party members to get the day off to a good start!
Nightclub entrance and a reserved area to top off a great day.
* Please Fill this form to contact with the supplier.
GNI Events
Welcome to GNI Events. We are a Dublin based company who specialise in creating the perfect mobile pampering experience. Recently voted one of the top hen parties in Battle of the Bridesmaids and Wedding Journal Magazine, we strongly believe that the best pampering experience is that which allows you to relax carefree in the right surroundings,enjoying all the craic, chat and fun on offer!!!
Pamper Party
Perfect for a hen party with a Difference. Our GNI Team will set up our pamper package at a venue of your choice where you will be served a complementary cocktail while our team of GNI Therapists pamper you with your chosen treatments
 GNI On The Town
 Take the hassle out of Getting ready for the evening  ahead. Why not sit back and enjoy all the chat and fun with the girls and leave the work to our GNI Team. With this package you will have a choice of makeup and lashes or any other treatment from our treatment  menu.
Hair can also be added to the menu choice butt must be booked well in advance
Cocktail Pamper Party
If you would like to add a bit of eye candy to your pampering experience then why not have one of our GNI
 Topless waiters there to meet and greet in collar and cuffs, he will serve up our complementary Cocktail in our light up glasses while you enjoy your chosen treatments Great fun!!
* Please Fill this form to contact with the supplier.
Overall Reviews
Letterkenny Court Hotel
Plan your Hen Party in Letterkenny today!
Letterkenny is the ideal place to have your hen party with so many pubs and clubs to choose from. The hotel is situated on the Main Street within walking distance to all the best places to celebrate in the town, including their very own favourite Dillon's Bar within the hotel. The Pulse nightclub is only at the top of the street, and at The Letterkenny Court, they can offer concessionary VIP ticket entrance!
Take a look at their fantastic two-night package. Please be advised that you need to book well in advance to grab those limited Pulse tickets and to get the best rate.
Two Nights Bed & Full Irish Breakfast + an evening meal (2 courses) on first evening plus a glass of champagne from only €119.00pps to include the following:
Early check in from 1pm if required
Group check in – no queues
Reserved area in Dillon's Bar if requiring pre-dinner drinks
2-Course evening meal plus a glass of champagne
Hen stays free of charge (minimum 10 people required)
Pulse VIP tickets at extra charge but at a hotel discounted price, with VIP entrance before midnight

A credit card required to secure the booking, cancellations must be made 48 hours in advance of arrival, otherwise the booking will be charged in full.
A credit card authorisation will also be required at check in of €30 per person to cover incidentals and damage deposit, the staff will explain all our terms & conditions when you contact us.
For bookings and further info, please use the contact details below to reach the hotel directly.
* Please Fill this form to contact with the supplier.
Total Cocktail Solutions
As seen on TV3's Ireland's Hen Nights, having a Cocktail Masterclass Shake Off for your party is going to be a hit.
Hosted by Total Cocktail Solutions, this activity will let you and your girls enjoy a mini cocktail course that starts with a cocktail reception at our arrival followed by a bartender demo on how the most popular cocktails are made.
To make things more fun, the group will be divided into small teams and will compete on making cocktails by trying out different ingredients and techniques. Of course, the winning team gets a special prize.
Our team of award-winning flairbartenders and mixologists who have represented Ireland on international stages guarantees to give you a blast with the professional cocktails they'll prepare for you.
We can set our unique mobile bars anywhere and classes last for 2 to 3 hours. We can hold the party at any venue of your liking and anytime of the day at your convenience.
For queries and booking, please use the contact form below. We'll get back to you as soon as we can.
* Please Fill this form to contact with the supplier.