Sculpt a Naked Guy
'Sculpt a Naked Guy' – the great fun, new and naughty, creative activity for your Hen Party. What would you do when confronted with a lump of clay and a Hunky Naked Guy ? No holds barred when the Bride craves to 'carve-a-cranium' or 'fashion-a-phallus' – you will howl at the amazing details you can shape with a simple sculptors tool! This is not a messy activity, though we do supply aprons for those artists who happen to work themselves into a little uncontrolled frenzy of excitement! All materials are provided and, as the clay is fast-drying, you can take your creations home in a plastic bag!
* Please Fill this form to contact with the supplier.
Overall Reviews
Review by เพิ่มยอดไลค์
Review by Bitcoin Trading System
Review by รับปั้มไลค์
Review by Free auto approve list 8-9-2018
Review by Free Auto Approve List 7-15-2018
Race day Package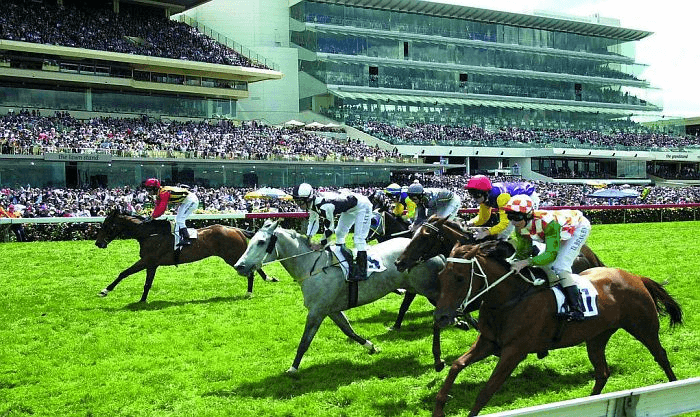 What is a better way to hold your event than in one of Ireland's leading flat or national hunt racecourses? At stagit we can organise an all inclusive package which includes:
A 3 course dinner in a top class restaurant.
One night accommodation in a centralised Hotel.
A bus to and from the race meeting from your desired Hotel location.
Entrance tickets, a free race card and a free bet for all the party members to get the day off to a good start!
Nightclub entrance and a reserved area to top off a great day.
* Please Fill this form to contact with the supplier.
Overall Reviews
Review by 1
Celtic Adventures
CELTIC ADVENTURES
We set up in 2012 with 10 canoes, less than 3 years later we are one of the largest mobile outdoor activity providers in Ireland. From canoeing to climbing, zorbing to archery tag we offer our customers the best value day out.
Our team of highly qualified and friendly staff will make sure your adventure is unforgettable!
Archery Tag !
Think Hunger Games meets Nerf…..
This fantastic sport has taken the world by storm and we are one of only four businesses offering it in Ireland.
Brilliant fun for all ages. We can bring this amazing activity to you. Ideal for indoors or outdoors.
Ever wanted to fire arrows at the boss????Allow us to make that dream come true!!!
Climbing Wall.
Our mobile climbing wall is a 6.5 meter tall. We can accommodate 4 climbers at once and offer over 40 different routes to cater for all skill levels.
You can come to us or we can go to you! Ideal for parties, festivals, school fetes, corporate events, private functions and much more…
With four different climbs offering over 40 different you'll never get bored!
Our highly trained and skilled staff will also teach new climbers how to belay, basic climber knots and safe climb techniques.
Ideal for all ages.
Don't forget to try our blindfold climbing challenge.
Or in list for our new Team Building packages!
Package 1.  
Canoe trip, airsoft game, adult games, and camping in a military tent by camp fire.
Includes: a white water canoe trip on the Boyne river, 3 hours of Airsoft games including insertion into battle in an APC, team games including Duelling Pistols and Sniper Alley, a night in one of our Army tents with standard issue cots and equipment, camp fire and 3 hot meals including a full irish breakfast! €150pp
Package 2. 
 Full on Military Simulation: Boot camp, training drills, combat simulations, team missions, orienteering and much much more!!!
Think Full Metal Jacket meets Rambo!! Food bed and shelter provided. Bring your own beer!! €130pp
* Please Fill this form to contact with the supplier.
Overall Reviews
Review by Http://www.Myhipom.com
Review by Dell
Review by Www.Appleiphonelawsuit.Com
GNI Events
Welcome to GNI Events. We are a Dublin based company who specialise in creating the perfect mobile pampering experience. Recently voted one of the top hen parties in Battle of the Bridesmaids and Wedding Journal Magazine, we strongly believe that the best pampering experience is that which allows you to relax carefree in the right surroundings,enjoying all the craic, chat and fun on offer!!!
Pamper Party
Perfect for a hen party with a Difference. Our GNI Team will set up our pamper package at a venue of your choice where you will be served a complementary cocktail while our team of GNI Therapists pamper you with your chosen treatments
 GNI On The Town
 Take the hassle out of Getting ready for the evening  ahead. Why not sit back and enjoy all the chat and fun with the girls and leave the work to our GNI Team. With this package you will have a choice of makeup and lashes or any other treatment from our treatment  menu.
Hair can also be added to the menu choice butt must be booked well in advance
Cocktail Pamper Party
If you would like to add a bit of eye candy to your pampering experience then why not have one of our GNI
 Topless waiters there to meet and greet in collar and cuffs, he will serve up our complementary Cocktail in our light up glasses while you enjoy your chosen treatments Great fun!!
* Please Fill this form to contact with the supplier.
Overall Reviews
Review by under armour slingwrap grade school girls shoe
Review by mens nike dunk high shoes light blue black dark grey white cartoon
Review by vans sk8 hi pro andres serrano
Review by nike air max plus paradise sunburn
Review by nike outbreak youth 1987
Review by 1
Review by nike flyknit 3.0 sale
Review by nike air jordan jumpman jeter vital preschool
Review by nike air max 90 anniversary infrared black shoes
Review by nike air max 90 custom spray painting pink black shoes
Review by cheap nike air max 90 womens print pink flower trainers
Review by sitesbooster
Life Drawing – My Art Class
Surprise The Bride! 
Treat her to the latest and most popular activity for Hen Parties – 'Draw a Naked Guy' art class. This is a sophisticated, fun and exciting event and is a great alternative to just booking a 'Stripper'.
Here you will get to admire, scrutinize and stare in wonderment at the beauty of the human form – you will also learn how to draw various parts of his anatomy!
The drawing session lasts for approximately 90 minutes. Wine can be brought in (or we can organise this for an additional charge). The tutor will explain the running order and will give a brief demonstration of materials and techniques. The party will then be introduced to the model, who will assume a number of classical poses, comprising profile, rear and full frontal. Help and guidance from the tutor will be on hand throughout the session. A group photo with the model can be taken, and Hens get to take their drawings home. Reduced rates for larger parties.
"I booked a Life-Drawing class for my sister's Hen Party in February 2013. We were a large group with a wide range of experiences of drawing (some of us hadn't picked up a pencil since leaving school). But the class turned out to be the perfect afternoon activity for all. Mark was more than helpful in the run up to the weekend, responding quickly to all my queries and accommodating all my needs. He directed the class brilliantly, keeping the atmosphere light and ensuring we were all having a great time while at the same time helping us produce some great work – If any of us were shy at the beginning of the class we were totally taken in by the activity by the end! This was a fantastic way to spend the afternoon with our Hen Party guests and went down well with the entire group. Highly recommended." 
You can call Mark on 085 131 9008 or visit his website HERE
* Please Fill this form to contact with the supplier.
Ann Summers Party Ireland
If you are looking for a unique activity for the ladies in their weekend party, this is the right package for you. They can give the Hen sexy gifts/hamper to help get her honeymoon off to a sizzling start! You can get to play adult products for all the girls to try and play fun games for giggles. Who knows you might learn a thing or two in these games! 🙂
Their parties are fantastic ice breakers for your Weekend Party and it is a great way for the ladies to get to know each other better.
Ann Summers Party will give the hen a sexy Ann Summers gift to help get her honeymoon off to a sizzling start! They also bring Ann Summers products for all the girls to try before buying, play fun games for giggles, and teach the group a thing or two!
* Please Fill this form to contact with the supplier.
Beauty Team Ireland
Beauty Team Ireland's boutique-style studio is the perfect for private make-up, hairstyling, videography, photography, and even TV filming. Hence, the perfect location for your hen party.
The following are our hen party packages. Should you need further information, drop us a line using the contact form below.
VIP Package – €60 pp
*Full makeup application using top brands
*Hair Styling (blow-dry, curls, upstyle)
*Professional photo shoot – individual portrait & group shots
*Party time – full use of the studio facilities (food & bubbly can be arranged)
*Gift for the Hen
A la Carte Package – €25 pp
(Choose 1 or 2 of the following)
*Full makeup application using top brands
*Hair Styling (blowdry, curls, upstyle)
*Professional photo shoot – individual portrait & group shots
*Party time and gift for the Hen included
Minimum of 5 and a maximum of 40 ladies for both packages.
The hen will receive 4 shots including a group shot. The other ladies will receive 1 portrait and 1 group shot each. Please note that all photos will be taken by a professional photographer and will be edited, airbrushed, and saved in high-resolution on a disc.
* Please Fill this form to contact with the supplier.
Total Cocktail Solutions
As seen on TV3's Ireland's Hen Nights, having a Cocktail Masterclass Shake Off for your party is going to be a hit.
Hosted by Total Cocktail Solutions, this activity will let you and your girls enjoy a mini cocktail course that starts with a cocktail reception at our arrival followed by a bartender demo on how the most popular cocktails are made.
To make things more fun, the group will be divided into small teams and will compete on making cocktails by trying out different ingredients and techniques. Of course, the winning team gets a special prize.
Our team of award-winning flairbartenders and mixologists who have represented Ireland on international stages guarantees to give you a blast with the professional cocktails they'll prepare for you.
We can set our unique mobile bars anywhere and classes last for 2 to 3 hours. We can hold the party at any venue of your liking and anytime of the day at your convenience.
For queries and booking, please use the contact form below. We'll get back to you as soon as we can.
* Please Fill this form to contact with the supplier.
Themed Dance class & more at Polercise
Let all your inhibitions go and join in on one of our fun filled party packages on offer at our purpose built studio
With our themed dance party's a dance choreographer will teach you and your party a routine, whether you want to boogie to Beyonce, move like Michael Jackson or be Baby from Dirty Dancing. You choose the theme and we'll have you tearing up the dance floor in no time with props and dance moves to turn your special occasion into the ultimate dance party experience
All Themed Dance party's include Champagne reception, nibbles, party games and onto the chosen activity. Cost of the 1 ½ hour session is €25 per person Bride goes Free! . Min booking 5. There will be lots of opportunity for you to take your own pictures to treasure the fun memories. You are encouraged to dress in theme for the occasion but is not necessary, just wear something comfortable like leggings and top
Party sessions are available on a Friday evening, Saturdays/Sundays between 12 and 8pm, alternative times/days can be arranged depending on availability so please do not hesitate to contact use to check availability we are mobile to so can come to you!
* Please Fill this form to contact with the supplier.
The Invite Inn
The Invite Inn was built around a sentiment that is rare these days. They believe that one of the best ways to show people you care is to take a few minutes to pop a personalised invite or thank you card in the post; just like the good old days when the postman delivered more than just bills and bank statements!
The Invite Inn is an Irish company, sourcing contemporary designs from manufacturers all over the world. The result for you? A diverse selection of invites and social stationery, not widely available in Irish stores.
They also offer tailor-made service; which means that if you can't find exactly what you're looking for, they'll design it for you! No matter how big or intimate the occasion is, their designers have the software and experience needed to produce a very special and bespoke invite. The Invite Inn is continuously looking for quirky invitation designs that are not widely available in Irish stores and you'll see many of these throughout the site. They hope some of these titles inspire you to host your own event because ultimately, that's what The Invite Inn is all about: Bringing people together.
If you have any queries on their ranges or if you're just in need of a little inspiration for your event, get in touch anytime using the form below and they'll do their very best to help.
* Please Fill this form to contact with the supplier.