Formula Karting
Formula Karting is the largest indoor race track in Europe, Comprising of 74,000 sq feet of track across three top class racing circuits with tunnels, overpasses, underpasses and chicanes. All our races are managed by the most up-to-date Computerised race timing system in Europe complete with its own Digital results display board which also produces a printed race card for every driver.
We have a Viewing area where drivers and non-drivers can relax and watch the races unfold and also make use of our Coffee dock and vending machines as well as our Amusement area. We cater towards corporate & community groups, stags/hens, Schools and Youth groups, or just a group of friends looking to have some fun. Our business has been in operation for almost 30 years. We are very lucky to have Loyal returning customers who enjoy a thrill and always come back for more.
* Please Fill this form to contact with the supplier.
Carlingford Adventure Centre
Carlingford Adventure Centre offers great value hen party and stag party packages including activities, accommodation and dining. As the number 1 Activity Centre in Ireland you are sure to have plenty of adventures in Carlingford with these guys!
Their facilities and accommodation are right in the centre of Carlingford so its saves transport issues and the facilities are top class. Probably the perfect location to have your stag and hen parties in one of the most beautiful areas of Ireland. With activities from water sports and ziplining to laser combat and Crystal Maze, there is something for everyone of all ages and abilities.
* Please Fill this form to contact with the supplier.
Irish Country Quads
Quad Biking Adventure Centre. Other activities include Clay Pigeon Shooting, Archery, Shuffleboard, and Rifle Shooting. All occasions are catered for!
Your off-road driving experience starts here! Take a tour with Irish Country Quads riding through their highly skilled, purpose built obstacle courses. The trails include an underground tunnel, overhead bridges, the river, muddy ditches, and a competitive speed course! These 4 wheeled all-terrain vehicles can tackle almost anything you need to get through.
All levels of experience are catered for and full safety tuition is provided. Waterproofs, helmets, boots and gloves are also provided.
Anybody who prefers not to go Quad Biking can choose from our other fun activities; Clay Pigeon Shooting, Archery, Shuffleboard and Air Rifle Shooting. We're open all year around to all ages. 
* Please Fill this form to contact with the supplier.
Hot Stuff Entertainment
Hot Stuff Entertainment
Surprise Male Strippers for Hen Parties
Hot Stuff Entertainment is one of the very first companies in Ireland providing spicy entertainment for Hen Parties, Birthday parties and Ladies' only events. As the Hen Parties in Ireland grew in numbers, noise and naughtiness so did our company. Not only we provide Male Strippers, Topless waiters and Buff Butlers nationwide, but we also run full on stage shows. Our Male strippers perform around Ireland as The Hunks of Desire Male Strip Show.
Our Promise
We promise to deliver to your Hen Party the most handsome men in Ireland. Our Male strippers are fantastic performers that know how to get a party from zero to hero in a matter of minutes. We are always on time and you will get a wide range of looks, muscles, and original outfits. Our speciality is to embarrass the bride and our stripograms range from mild to wild. We can also arrange the venue for the stripograms at no extra cost.
Male Strippers Locations all over Ireland
Hot Stuff Entertainment in cooperation with Buff Butlers Ireland  is now covering the whole of Ireland. We can provide  the best Hen Party Entertainment in any city, town or village.  Now you can find Male Strippers in Dublin, Male Strippers in Kilkenny, Male Strippers in Galway and Limerick. For a full list of our locations and a no commitment quote please contact us here.
Full Monty & Kissogram Services
We offer a wide range of services for Hen Parties and all types of Ladies Nights. You might want to surprise your special bride-to-be or add a cheeky performance to your granny's bingo night. We will be able to deliver in any occasion.
Full Monty Stripogram
This the must have in every Hen Party. Up to 20 min in duration, it involves dancing for the lady of honour, a lap dance and a Fully Monty Show. We stock a lot of original outfits such as Soldier, Policeman, Builder, Fireman, Priest, Sexy Santa, Gorilla 🙂 …even Mr. Grey and Magic Mike. The Bride-to-be will die with embarrassment while the rest of the hens will be dying from laughter.
Kissograms
In the 50s this was the wild option 🙂 A handsome gentleman in a tux …but no shirt. Once the jacket is gone and his muscles are in full display, he will entertain the ladies. We can create a special concept for every hen. The most popular routine involves serving bubbly, taking photos and being an amazing host  Stripping can also be part of this package but the boxers stay on. Ideal for shy brides, or for a crowd with a mixed age.
Buff Butlers – Topless Waiters
For the classy lasses on a Hen in a private abode. Here you get your special Buff Butler for about an hour. He will meet and greet the ladies, then serve nibbles and drinks. You can add on MC duties (sound system inclusive) for the famous Mr. & Mrs. Quiz. Or you can get cocktail class for your group. In this case we advise the hens to send us the list of cocktails or any special requests in advance. This option comes in black pants or a short apron..and
nothing else
Private Male Strip Shows
The Hunks of Desire Show is the most successful Full Monty Show in Ireland. So if you have a big group of hens, you could come to our shows. We can also bring the show to your venue. Our Male Strippers will prepare dance routines tailor made for the occasion.
Prices vary due to travelling distances and availability.
Book Early to avoid disappointment
Telephone
0862002000
Email Address
info@strip.ie
Web Address
www.strip.ie
Address
Nationwide
* Please Fill this form to contact with the supplier.
Overall Reviews
Review by Free Watch Jav
Review by Watch Jav HD Online Free
Review by Streaming Jav Online Free
Review by Watch Jav Free HD
Review by Roman Tovey
Review by Streaming Jav Online Free
Review by Free Watch Jav
Review by Streaming Jav
Review by Download Jav Online HD For Free
Review by BerylBig
Boudoir Girls
Boudoir Girls
Vintage themed Photoshoot Parties and makeovers with Galways famous Boudoir Girls! We provide fun styled photoshoots for all ages and sizes in the comfort of your home, hotel or venue.
We provide:
Photoshoot parties
Posing guidance
Dress up options for various themes and eras
Props and accessories
Styling
Music
Makeovers
Each photo-shoot is tailored for your group with posing guidance with our fun photographer. This hen party activity is the perfect idea for all ages and sizes . We come to you and photograph you looking your best.
Images are then given a little celebrity treatment and sent on within 1 week via email link.
We stock costumes for all sizes in various styled themes:
Vintage or retro pinup girls (retro dresses , sailor dresses , air hostess uniforms)
Dishy housewives (retro dresses or aprons and vintage fun accessories)
Father Ted (accessories and Fr Ted props Mrs doyle scarves hats , aprons nuns habits ,horses heads etc )
Gatsby (gloves, fans, furs turbans , headbands)
Audrey Hepburn (crowns , gloves pearls and accessories)
Hollywood (wigs, headbands sunglasses accessories)
Boho (flower crowns, festival accessories)
Rockabilly (headscarves , retro dresses )
Beach party (inflatables, floral accessories sunglasses)
80s (skirts, tops accessories )
Slumber party (robes, flower crowns vintage phones accessories)
We can style any theme you like … just ask us if you have any ideas and we can customise a hen party just for you!
We have won 3 industry awards for most popular hen party activity. Check out our facebook for all our testimonials.
Any of our themes can be done as a standalone Hen party Activity. 
Our most popular are:
Father Ted Hen party and Housewife Pinup party 
Fee: 25pp  Includes: Dress up , music , quiz / games dependent on group size and venue. Photos taken on your devices and 1 prof photo of the group.
Our glam squad will provide full make up for your chosen theme or a stunning glamorous look for your night out!
Extra add ons: Lashes 10.00 with application log onto our site www.boudoirgirls.net for different makeover packages to suit your budget.
We travel to other counties outside of Galway
Our fee for the following locations is €50 : Athlone / Carrick / Ennis / Westport/ Limerick
We also travel to Sligo , Mullingar , Tullamore and other locations including Glamping areas around the country. Feel free to contact us for a quote on 087 6332611.
* Please Fill this form to contact with the supplier.
Overall Reviews
Review by Watch Jav Free HD
Review by Streaming Jav
Review by Watch Jav HD Online Free
Segway Adventures Ltd.
"The Segway Experience"
Yea, everyone wants to ride a Segway, but we do so much more..!
Our 2 hour Segway Experience really is an amazing and fun activity event that is guaranteed to top your Stag/Hen Weekend and keep you in conversation for weeks.
You'll learn to ride a Segway and that's just for starters. Then we kick it off with some heart pumping Extreme Segway Frisbee Action, Segway Nerf-gun Jousting War's and you can give your pals a right good soaking playing our Segway Water Blaster Battles, all whilst enjoy the convivial banter and craic provided by our master entertainer.
Included is a complimentary snack station with tea, coffee, cordials and biscuits to tide you over till meal or pub time.
A digital video/photo album is also included.
Take it for granted, extreme fun and thrills are the order of the day..!
We take no prisoners with our extreme ""Segway Experience""
So, if we're not on your ""Bucket List"" – We damn well should be..!
Fully Mobile – 100+ venues throughout Ireland – Indoor & Outdoor locations
1000's of happy clients – 100's of great reviews – Countless happy memories.
So, come join us for a unique and amazing Fun Stag/Hen Activity Event with your pals.
Minimum group sizes apply
Dublin – 10 pax.
1- 2hrs from Dublin – 13 pax
2-3 hrs from Dublin – 15 pax
3 hrs+ – 20 pax
The Segway Experience Price:- €60 per participant
* Please Fill this form to contact with the supplier.
Overall Reviews
Review by Krystyna
Review by Watch Jav HD Online Free
Review by เพิ่มยอดไลค์
Dundalk Stadium
Ireland's only all-weather and dual purpose race track with horse & greyhound racing throughout the year.
Dundalk Stadium is Ireland's only all-weather dual race track offering both horse and greyhound racing throughout the year. Racing every Friday and Saturday with consistent floodlit Friday horse fixtures throughout the autumn to spring make us a unique venue for any occasion.
The panoramic restaurant with views of both race tracks against the stunning Cooley Mountains lends itself to all types of celebrations, the perfect blend from start to finish.
Other food options also available on site, ATM, free car parking and wheelchair friendly.
Bet on the best night out!
Packages available; full restaurant package / bar deal package with finger food / admission only options.
* Please Fill this form to contact with the supplier.
Boycey Sports
At Boycey Sports we offer a variety of Fun, interactive team building, sporting activities to suit all groups and ages. We specialise in Stag and Hen Parties, Birthday Parties, Corporate events, School fun days, Special needs, Fun and Sports Camps.
Activities include:
FootDARTS, HurlingDARTS, Gladiator/Dual, Super Slide, FrisbyGOLF, DiscSHOT, Sports Day, Short rubber Stick Hurling, Ultimate GAA Experience, Dodgeball, Tag rugby, Handball, 5 a side tournaments, All Sports challenge, FootGOLF, HurlingGOLF, and RugbyGOLF. NEW activities are on the way also and will be available soon. See Facebook page Boycey Sports for updates, photos and video.
* Please Fill this form to contact with the supplier.
Overall Reviews
Review by administratie
Review by Klefer
Review by Sewa Ipad di Cempaka Putih Jakarta Pusat
Review by Lauren Blakely Unzipped ebook
Review by Watch Jav Free HD
Review by Watch Jav HD Online Free
Review by Get Rich Today
Review by Justin Bieber Face Tattoo
Race day Package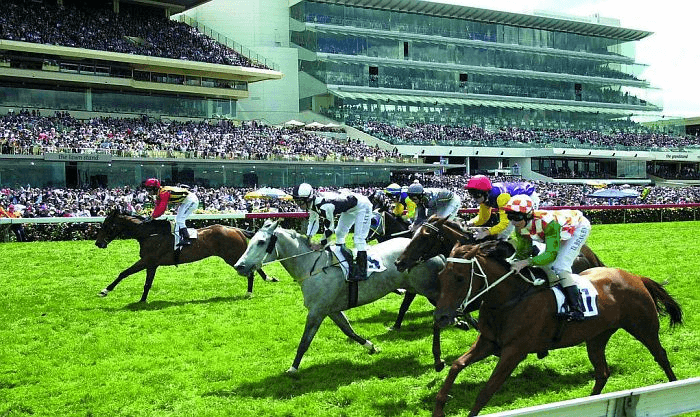 What is a better way to hold your event than in one of Ireland's leading flat or national hunt racecourses? At stagit we can organise an all inclusive package which includes:
A 3 course dinner in a top class restaurant.
One night accommodation in a centralised Hotel.
A bus to and from the race meeting from your desired Hotel location.
Entrance tickets, a free race card and a free bet for all the party members to get the day off to a good start!
Nightclub entrance and a reserved area to top off a great day.
* Please Fill this form to contact with the supplier.
Overall Reviews
Review by Pretty Live Girls
Review by lovelyvictoria
Review by 1
Celtic Adventures
CELTIC ADVENTURES
We set up in 2012 with 10 canoes, less than 3 years later we are one of the largest mobile outdoor activity providers in Ireland. From canoeing to climbing, zorbing to archery tag we offer our customers the best value day out.
Our team of highly qualified and friendly staff will make sure your adventure is unforgettable!
Archery Tag !
Think Hunger Games meets Nerf…..
This fantastic sport has taken the world by storm and we are one of only four businesses offering it in Ireland.
Brilliant fun for all ages. We can bring this amazing activity to you. Ideal for indoors or outdoors.
Ever wanted to fire arrows at the boss????Allow us to make that dream come true!!!
Climbing Wall.
Our mobile climbing wall is a 6.5 meter tall. We can accommodate 4 climbers at once and offer over 40 different routes to cater for all skill levels.
You can come to us or we can go to you! Ideal for parties, festivals, school fetes, corporate events, private functions and much more…
With four different climbs offering over 40 different you'll never get bored!
Our highly trained and skilled staff will also teach new climbers how to belay, basic climber knots and safe climb techniques.
Ideal for all ages.
Don't forget to try our blindfold climbing challenge.
Or in list for our new Team Building packages!
Package 1.  
Canoe trip, airsoft game, adult games, and camping in a military tent by camp fire.
Includes: a white water canoe trip on the Boyne river, 3 hours of Airsoft games including insertion into battle in an APC, team games including Duelling Pistols and Sniper Alley, a night in one of our Army tents with standard issue cots and equipment, camp fire and 3 hot meals including a full irish breakfast! €150pp
Package 2. 
 Full on Military Simulation: Boot camp, training drills, combat simulations, team missions, orienteering and much much more!!!
Think Full Metal Jacket meets Rambo!! Food bed and shelter provided. Bring your own beer!! €130pp
* Please Fill this form to contact with the supplier.
Overall Reviews
Review by Http://www.Myhipom.com
Review by Dell
Review by Www.Appleiphonelawsuit.Com