Four Seasons Accommodation
Boutique single, twin and triple accommodation in the center of Carrick-On-Shannon
* Please Fill this form to contact with the supplier.
Overall Reviews
Review by see here
Boycey Sports
At Boycey Sports we offer a variety of Fun, interactive team building, sporting activities to suit all groups and ages. We specialise in Stag and Hen Parties, Birthday Parties, Corporate events, School fun days, Special needs, Fun and Sports Camps.
Activities include:
FootDARTS, HurlingDARTS, Gladiator/Dual, Super Slide, FrisbyGOLF, DiscSHOT, Sports Day, Short rubber Stick Hurling, Ultimate GAA Experience, Dodgeball, Tag rugby, Handball, 5 a side tournaments, All Sports challenge, FootGOLF, HurlingGOLF, and RugbyGOLF. NEW activities are on the way also and will be available soon. See Facebook page Boycey Sports for updates, photos and video.
* Please Fill this form to contact with the supplier.
Overall Reviews
Review by Watch Jav Free HD
Review by Watch Jav HD Online Free
Review by Get Rich Today
Review by Justin Bieber Face Tattoo
Race day Package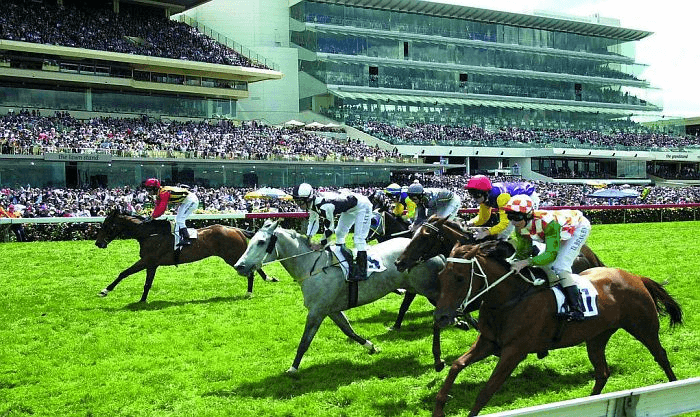 What is a better way to hold your event than in one of Ireland's leading flat or national hunt racecourses? At stagit we can organise an all inclusive package which includes:
A 3 course dinner in a top class restaurant.
One night accommodation in a centralised Hotel.
A bus to and from the race meeting from your desired Hotel location.
Entrance tickets, a free race card and a free bet for all the party members to get the day off to a good start!
Nightclub entrance and a reserved area to top off a great day.
* Please Fill this form to contact with the supplier.
Overall Reviews
Review by Pretty Live Girls
Review by lovelyvictoria
Review by 1
GNI Events
Welcome to GNI Events. We are a Dublin based company who specialise in creating the perfect mobile pampering experience. Recently voted one of the top hen parties in Battle of the Bridesmaids and Wedding Journal Magazine, we strongly believe that the best pampering experience is that which allows you to relax carefree in the right surroundings,enjoying all the craic, chat and fun on offer!!!
Pamper Party
Perfect for a hen party with a Difference. Our GNI Team will set up our pamper package at a venue of your choice where you will be served a complementary cocktail while our team of GNI Therapists pamper you with your chosen treatments
 GNI On The Town
 Take the hassle out of Getting ready for the evening  ahead. Why not sit back and enjoy all the chat and fun with the girls and leave the work to our GNI Team. With this package you will have a choice of makeup and lashes or any other treatment from our treatment  menu.
Hair can also be added to the menu choice butt must be booked well in advance
Cocktail Pamper Party
If you would like to add a bit of eye candy to your pampering experience then why not have one of our GNI
 Topless waiters there to meet and greet in collar and cuffs, he will serve up our complementary Cocktail in our light up glasses while you enjoy your chosen treatments Great fun!!
* Please Fill this form to contact with the supplier.
Overall Reviews
Review by mens nike shox nz shoes black grey red super deals
Review by nike air trainer sc 2010 adrian peterson pe
Review by cheap womens nike air max sequent black peach white best
Review by lakai manchester select black white
Review by kd 7 pbj
Review by under armour slingwrap grade school girls shoe
Review by mens nike dunk high shoes light blue black dark grey white cartoon
Review by vans sk8 hi pro andres serrano
Review by nike air max plus paradise sunburn
Review by nike outbreak youth 1987
Review by 1
Review by nike flyknit 3.0 sale
Review by nike air jordan jumpman jeter vital preschool
Review by nike air max 90 anniversary infrared black shoes
Review by nike air max 90 custom spray painting pink black shoes
Review by cheap nike air max 90 womens print pink flower trainers
Review by sitesbooster
Broadhaven Bay Hotel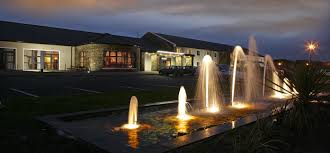 Here you will find some of the finest beaches in Ireland, with rolling sand dunes, untouched and unspoiled since time began. The Broadhaven Bay Hotel is a family owned luxurious 90 bedroomed hotel only minutes from the center of the bustling town of Belmullet. It offers a selection of luxury suites and well appointed bedrooms plus a fantastic 25m heated pool, sauna, steam room and Jacuzzi in the Ealu Health & Leisure Center complete with fully equipped gym. In addition you can treat yourself to a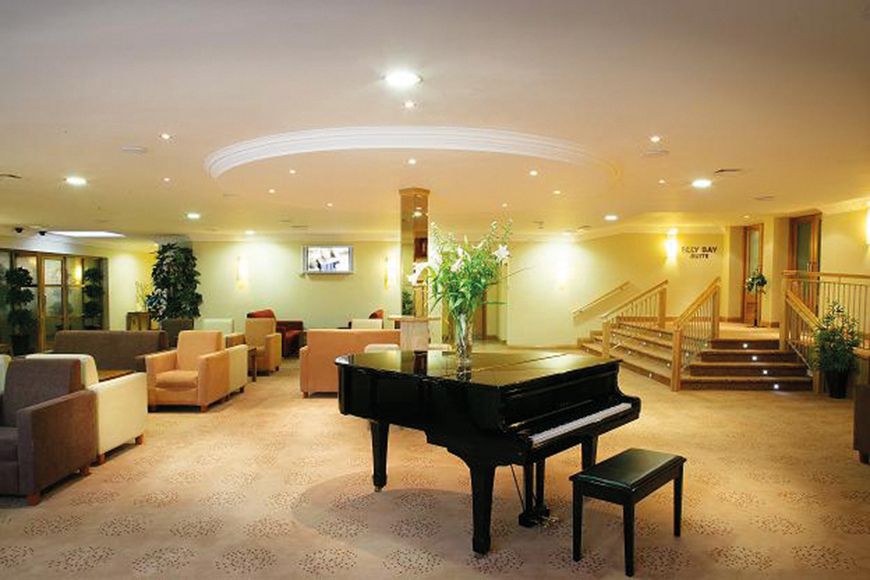 pampering treatment at Spa Elysium. The Broadhaven Bay Hotel offers Walking, Biking, Golf and Wild Atlantic Packages and it is the perfect location to unwind and experience the beauty and tranquility of the area.Belmullet is a coastal Gaeltacht town in the barony of Erris, Co Mayo. Belmullet has two bays, Blacksod Bay and Broadhaven Bay, linked by Carter's canal running through the town.
Destined to be the highlight on 'Wild Atlantic Way'- Ireland's first long-distance touring route stretching along the Atlantic coast from Donegal to West Cork, visitors are welcome to experience the area on foot, by car or by boat! For the walker Mayo offers all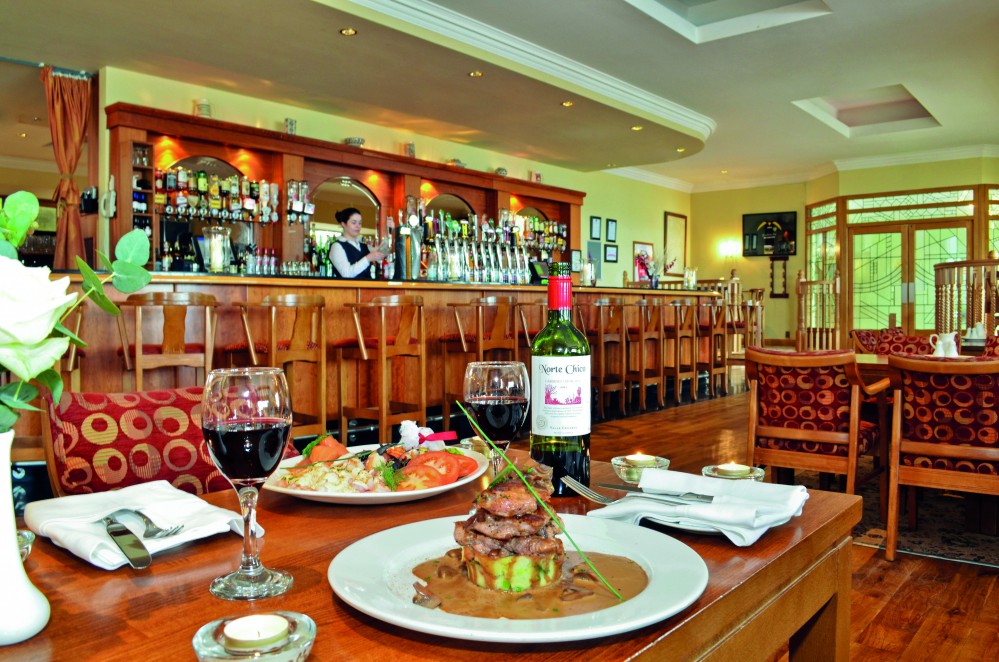 kinds of trails including Mountain, Coastal and Island, Rural and Urban Greenways and National Loop Trails. The variety of trails on offer is endless. With its craggy edges scalloped with quiet sandy beaches and shallow bays, this long finger of land projects out into the Atlantic Ocean. The Mullet Peninsula is, in fact, almost an island, joined to the mainland only at Béal an Mhuirthead (Belmullet). Here you will find some of the finest beaches in Ireland, with rolling sand dunes, untouched and unspoiled since time began. For watersports, the Mullet surely has the best of both worlds. The exposed Western shoreline, facing the islands, is a paradise for windsurfing, canoeing and sailing while the eastern side of the Mullet offers more sheltered and crystal clear, calmer waters, like Cuan Oilí or Mullagh Rua.
Near the southern tip of the Mullet Peninsula is Eachléim (Aughleam), a tranquil Gaeltacht townland, which was recently awarded the coveted European environmental quality mark codenamed BEATHA, a status, which indicates the unpollutedand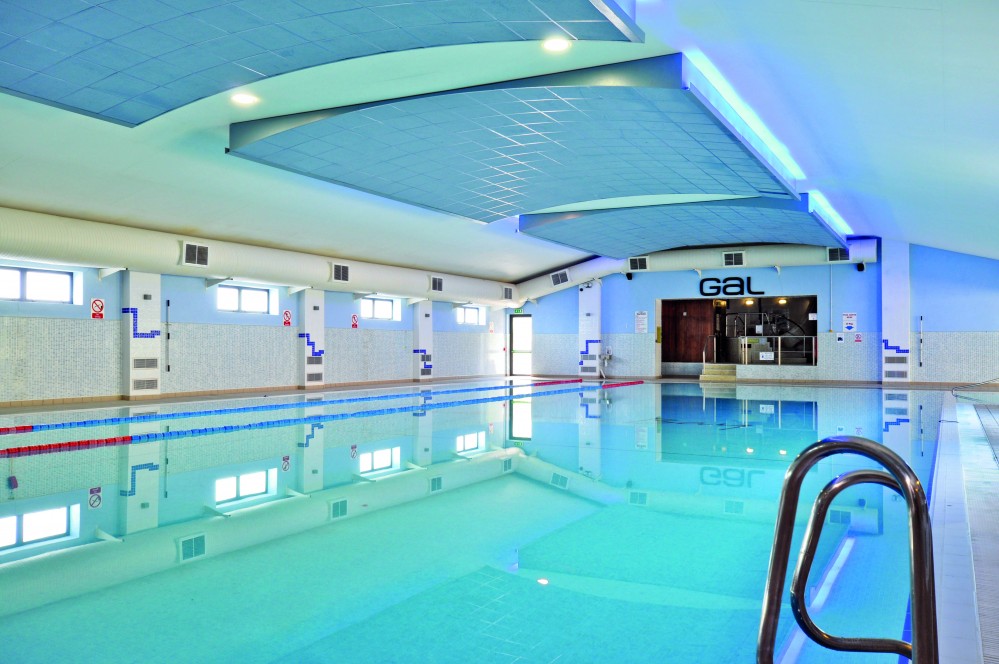 untouched nature of this beautiful landscape. This is a community steeped in spoken Irish and in all that is best in Gaelic music and tradition.
The north coast of Mayo really is one of Ireland's best-kept secrets with many of its majestic cliffs, rugged headlands, rocky coves and jagged stacks apparent only to those who leave the main thoroughfares to discover them. The Dun Chaocháin area is one of great physical beauty and has retained many of its traditions and culture – the Irish language is still the vernacular. The Stags of Broadhaven (a group of four precipitous rocky islets rising to almost 100m) are located about 2km north of Benwee Head and are of ornithological importance. In addition the remarkable Céide Fields (The Céide Fields are the oldest known field systems in the world, over five and a half millennia old. It is a unique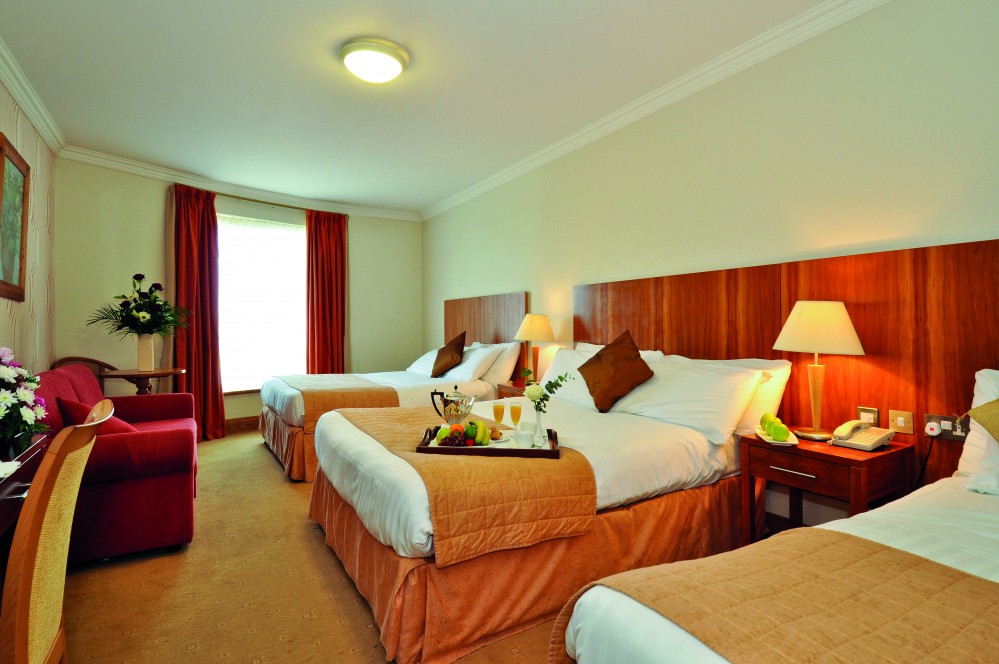 Neolithic landscape of world importance,which has changed our perception of our Stone Age ancestors) and Ballycroy National Park (Ireland's sixth National Park comprising of 11,000 hectares of Atlantic blanket bog and mountainous terrain, covering a vast uninhabited and unspoiled wilderness dominated by the Nephin Beg mountain range) are within easy reach.
* Please Fill this form to contact with the supplier.
Westport Wargames Paintball
You are guaranteed an action packed visit of fun, exhilaration and excitement on the safest site in Ireland.
Paintball is not just a sport for the "Rambos" of this world, paintball with Westport Wargames is a well organised, safe and exciting action sport that appeals to individuals of all fitness levels and both men and women find it equally as enjoyable.
It is the ideal choice for a Stag or Hen Party, we cater for both large and small groups and are open seven days a week- early till late (we are also floodlit for those dark winter evenings!!) Whatever the weather we aren't afraid to go to battle. In fact we find the rain adds to the fun!!
Birthday parties or family get togethers' are a common occurrence at our venue and due to our flexibility and experience we are also a popular choice for corporate outings be it as a team building exercise or as a thank you to some valued staff members, especially at Christmas time.
We have an exemplary safety record and our staff hold occupational first aid certificates issued by the Irish Red Cross Society. We are also experienced in catering for groups with special needs and are happy to work with organisers to ensure everyone has a fulfilling experience here at Westport Paintball Wargames.
A typical outing with us begins at either 9:00am sharp or 12.30pm however we advise players to arrive at least 15 minutes prior to these times to ensure registration forms are completed fully by the entire group. Once registration forms have been completed, each player will be issued with all the equipment they need for the games and given a brief demonstration on correct use of same, their hopper will be pre-loaded with ammunition and extra ammunition is available as and when required during the games.
"Also now one of the only sites in Ireland offering SPLATBALL …A low impact form of Paintball that everyone can play"
Splatball
Splatball is a fantastic way to experience all the thrill and adrenaline of Traditional Paintball with none of the "pain"!! Played outdoors in woodland and fields, a great selection of game zones with missions designed to test your strategy and skill. Experienced marshalls will guide you to victory during two hours of action packed fun!
Assault Course

Can you all stop laughing long enough to balance, climb & clamber across our Assault Course….With over ten challenging elements rain will not stop play here!! Your against the clock and you must complete each element fully to be in with a chance of getting on the leader board….Chicken out and you'll lose points for your team!
Give the bride a day she'll remember!
* Please Fill this form to contact with the supplier.
StandUp Paddle Boarding – The Adventure Islands
If you have never tried standup paddle boarding, then The Adventure Islands can give you the chance to enjoy this new exhilarating sport with guidance from our experts.  Standup paddle boarding has recently gotten a lot of attention as a sport growing in popularity because it offers a fun way to enjoy the water and get some exercise.  Boarding with a paddle might feel a little strange at first, but our staff has taken your comfort and safety in mind to make sure that you have a pleasurable experience.
The Adventure Islands offers paddle boarding at various Clew Bay locations, Collanmore Island. Rosmoney and on the lake at our Westport House location.  Just because you have never stood on a paddle board does not mean that you won't take to this sport quickly.  Our instructors will show you the most effective boarding techniques to help you maintain control.  You're almost certain to take a few spills into the water, but that is just part of the fun. Get a group of friends together and enjoy this exhilarating activity together.
For bookings and further info, please use the contact details below.
* Please Fill this form to contact with the supplier.
Sea Kayaking – The Adventure Islands
Feel alive and well while kayaking at the heart of Irish heritage, culture, and nature among a natural tapestry of beautiful aquatic forms on our Western Coastline. Local tradition has it that Clew Bay holds within its idyllic hub a 'drumlin' for all the days of the year; these are Island features of glacial erosion and deposit that followed the cataclysm of the ice age – and Sea Kayaking is the best way of exploring them.
Through The Adventure Islands' sea kayaking experience, you will have a mesmerizing view of the unique coastal view of Cruach Phádraig, once the Lenten pasture to our fifth century patron saint and shepherd (who the mountain is since named after), or paddle around the highly fought after territories of a fierce sixteenth century sea queen pirate Gráinne Mhaol. Or perhaps you'd rather step into the artistic mind of Beatle singer/songwriter/guitarist John Lennon, to explore just what it was about this part of the world that inspired the sixties icon to not only visit here, but also to purchase private dwellings – the charming island of Dorinish (a.k.a Lennon's or Beatles Island).  Re-visit times past while escaping the hustle and bustle of urban life, exchanging pollutants for fresh Atlantic sea air, noise for quietude and a concrete jungle for spectacular flora and fauna.  Sea kayaking also offers nature lovers a perfect way to quietly bird watch or scope out general marine life such as dolphins and seals. We think that if this magical part of the world has scenery powerful enough to arrest the hearts and minds of great men and women like Patrick, John, and Grace– then it must surely impress the rest of us too!
For bookings and further info, please use the contact details below.
* Please Fill this form to contact with the supplier.
Sit On Top Kayaking – The Adventure Islands
Kayaking is a sport for all ages and abilities and it is fast becoming one of the most popular adventure sports in Ireland.
The Adventure Islands runs fun taster sessions on the tranquil waters of Westport Houselake which is ideal for beginners to learn new skills. They use a range of modern sit-on-top kayaks which are a great boat for beginners to learn on as they are very stable and easy to use.  Along with the supervision of our qualified staff, you'll be paddling around in no time.
Don't worry about a thing and let The Adventure Islands organize everything for you and your party.  Come and experience the freedom and fun of kayaking and give the bride a party that she'll remember forever.
For bookings and further info, please use the contact details below.
* Please Fill this form to contact with the supplier.
The Helm
With slopes, seas and sights, where else would you rather be? As you arrive in the beautiful heritage rich town of Westport, you'll be greeted in the backdrop by Croagh Patrick towering over Westport, adjacent to the calm and sheltered waters of Clew Bay in the magnificent Atlantic Ocean, the popular fishing and sea-angling destination.
The Helm B&B and Self-Catering Accommodation in Westport is your starting point to beauty, heritage, culture, adventure, fun and a little bit of relaxation to top it all off.   It is situated in the heart of the beautiful Westport Quay with views far across Clew Bay and just a short distance from the Westport town centre, Westport House and just a ten-minute, scenic drive from Croagh Patrick.
The Helm offers delicious food, attractive accommodation, and warm Irish hospitality which makes it your home away from home.
Their purpose built, four-star luxury self-catering apartments each have their own kitchenettes and laundry and washing facilities, making The Helm's apartments a warm, comfortable and unique spot for you to stay in.
All of the guests also have free complimentary access to the adjacent Leisure Centre when they stay at The Helm.  Guests and customers of The Helm also have free WiFi access inside the bar and restaurant.  Some apartments also have WiFi access upon request at time of booking.
For bookings and further info, please use the contact details below.
* Please Fill this form to contact with the supplier.
Overall Reviews
Review by HiltonJuicy