Ashford Court Boutique Hotel
The Hotel is situated in the town center, in a peaceful location, on a quite residential street just within 3 minutes walking distance from the square.
We are beside all pubs, bars, restaurants, shops and plenty of nightlife and music in Ennis.
We are a family run hotel providing our guests with nice rooms, high powered-hand showers, excellent Free Wi-Fi, flat screen TV's and also free parking.
The Hotel is relatively close to the Cliffs of Moher, the Burren, the Atlantic coastline, Dromoland Castle, Shannon Airport and Bunratty Castle as they are all less than a fast 30 minute trip away.
The hotel provides dinners for group bookings and anything requested we try our best here at the Ashford Court Boutique Hotel to take care of our guests.
We have many ideas of daily excursions for our guests as we are in the most beautiful part of Ireland.
We provide a good buffet breakfast to give all our guests a good start to the day.
* Please Fill this form to contact with the supplier.
Anchorage Accommodation
The Anchorage Accommodation is based in the centre of Carrick on Shannon on Bridge street. All our rooms are ensuite above one of the oldest traditional pubs in town where you will receive a warm welcome on arrival
* Please Fill this form to contact with the supplier.
Four Seasons Accommodation
Boutique single, twin and triple accommodation in the center of Carrick-On-Shannon
* Please Fill this form to contact with the supplier.
Overall Reviews
Review by see here
Kilford Arms Hotel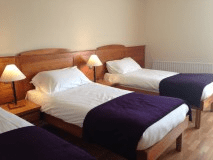 The Kilford Arms Hotel is situated in the heart of Kilkenny City centre, adjacent to all the major tourist attractions and just meters from the main bus and railway station and the new McDonagh shopping centre. A very comfortable family run hotel in Kilkenny with 70 bedrooms, two bars, and fabulous restaurant with entertainment most nights. Complimentary Private Parking available on site.
When looking for accommodation in Kilkenny look no further than the Kilford Arms Hotel. Whether its business of pleasure, make the Kilford Arms Hotel your home away from home.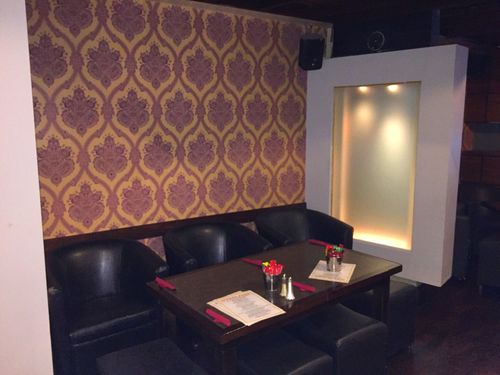 * Please Fill this form to contact with the supplier.
Review by BotLike
Flannery's Hotel Galway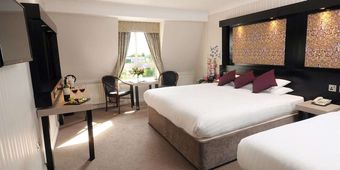 Flannery's Hotel Galway is a modern 3 star, family owned & operated hotel, located just 2.5km from Galway's City Centre. The hotel boasts 134 bedrooms, Bar & Restaurant. Flannery's is the ideal base when visiting Galway City. Extensive Free Car Parking on-site and Free Wifi.
* Please Fill this form to contact with the supplier.
The Prince of Wales Hotel
The Prince of Wales Hotel is delighted to welcome Athlone Hen Parties & Stag Parties and being in the heart of Athlone, you'll find you're ideally located to enjoy one of Ireland's premier party destinations!
We can put various packages together to suit differing needs and wants and of course most importantly all at very competitive prices to ensure a memorable and fun Hen Night/Stag Night in Athlone.
The Prince of Wales Hotel offer a wide range of exciting Hen & Stag Party Packages – with something to suit all tastes and budgets and a one stop party venue.
* Please Fill this form to contact with the supplier.
Failte Hotel
The Failte Hotel Killarney is a unique family run, 2 star property in town centre Killarney.
We host Hen and Stag parties every weekend and have a great relationship with Stagit.ie. We host family room accommodation with a delicious Full Irish Breakfast each morning. We cater for our Hens with 2- 3 course evening meal in our Failte Restaurant or the famous Failte Burger and a Pint for the boys in The Failte Bar.
Failte Hotel Killarney is situated on the busy ""Strip"" of Killarney, next to Nite Clubs and Bars. Our Failte Bar hosts local musicians nightly which gives the bar a great atmosphere. No need for taxis, we are 1 Stop Shop!!
* Please Fill this form to contact with the supplier.
Review by รับเพิ่มไลค์
StagReisen
It's time to plan an epic party to celebrate your best mate's last days of freedom. And you don't know where to start..
That's why we're here!
Based in Prague, we offer an ideal destination where you can have the most fun in your life and then survive the world's worst hangover away from undesired eyes!
We love to party! It's not just a job for us, it's a lifestyle!We always go the extra mile to assure you of the best service and help you could ever find.
Why Prague?
Prague is Europe's favourite gem. Delicious beer, most beautiful People in the world, and with it's multicultural party scene, it all makes Prague THE place to go.
Every year the Czech capital is the TOP travel destination for stag and hen celebrations, and the numbers are still growing. More and more countries are choosing Prague from Ireland, U.K., Germany, France and Italy.
And now it's YOUR TURN! 😉
Last but not the least, Prague is one of the cheapest cities in the world. And YOU have a unique chance to rock this capital with little or no damage to your wallet! Cheap beer, affordable exquisite cuisine, and a rich nightlife with a variety of bars and clubs where you can show off your dance skills.
Why Stagreisen…? It's EASY!
Get comfy! We'll do everything for you!
Our personalised approach will satisfy even the pickiest of people. Tell us which kind of activity you want to do and how much you are ready to spend, we'll tailor an individual package suited just for your specific needs and desires.
Our tour guides don't just meet you at the airport: they're your best friend, moms making sure you're safe and sound after a crazy night out. They walk you through all of the organisational headache of choosing the liveliest clubs to hit for the best party in town.
There are beautiful Czech's who know how to party. Get the full insight of Prague's nightlife and memories to last a lifetime.
What we need from you? Just shoot us an email telling us what you want and your approximate budget for the trip. We'll get back to you in seconds and sort the best deals for you!
* Please Fill this form to contact with the supplier.
The Barrelstore
Located in the heart of Carrick on Shannon you can be sure of a warm welcome to this stylish bar. A seat at the counter lets you savour all that what we have on offer, with an amazing floor to ceiling fine drinks selection. Here at The Barrelstore we are dedicated to advancing the art and practice of hospitality to all our visitors. With an expertly trained team on hand we can guide you through our carefully crafted and extensive selection of drinks.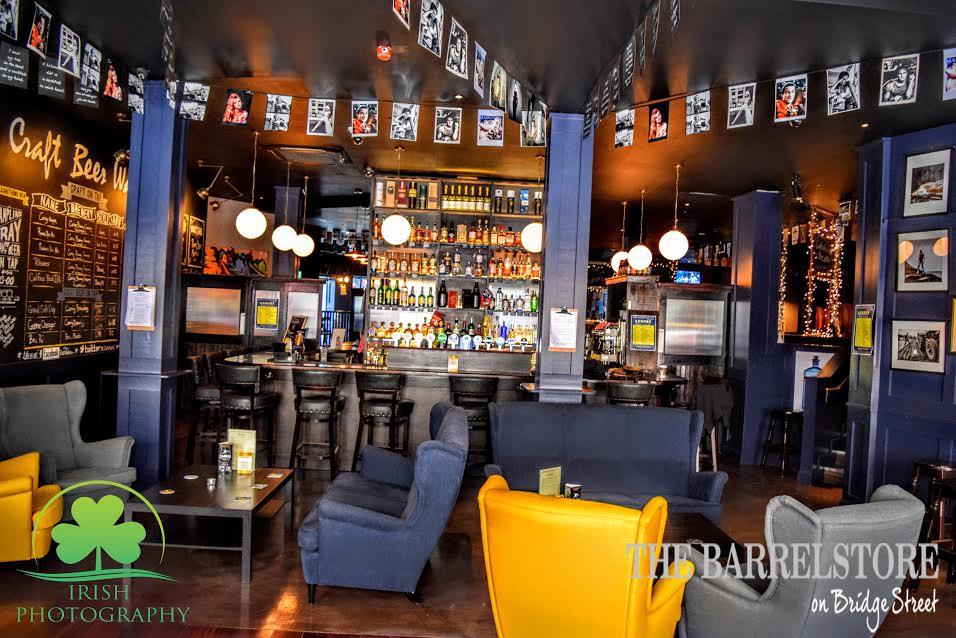 We focus firstly on the selection of quality Irish produced goods in our Craft Beer, Whiskey and Liquor range. We have chosen the rare and wonderful from the world's producers of Whiskey, Liquor, Craft Beer and Wine. Added to have that we have developed a delectable Cocktail Menu that's sure to tempt you.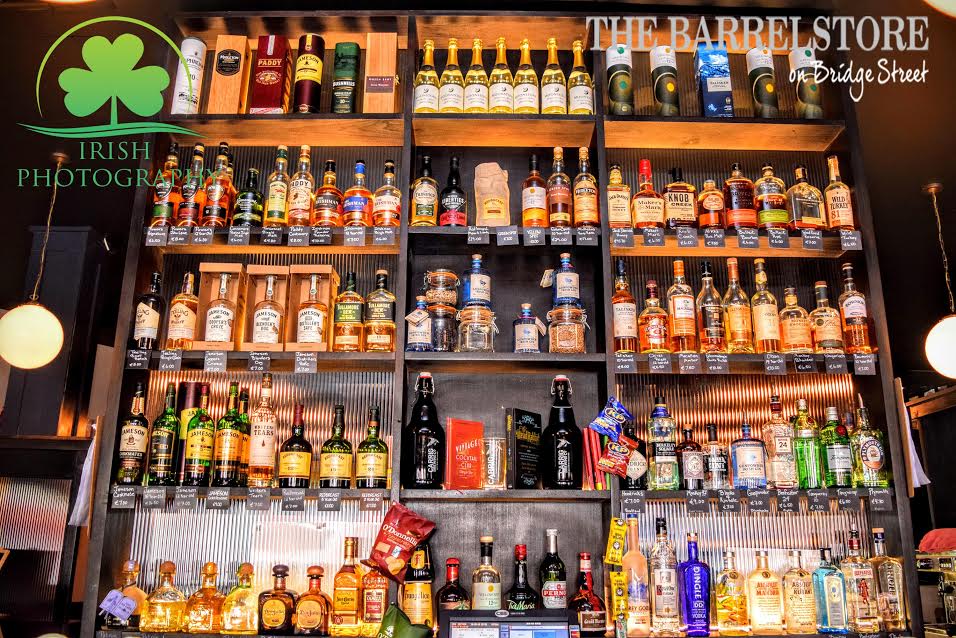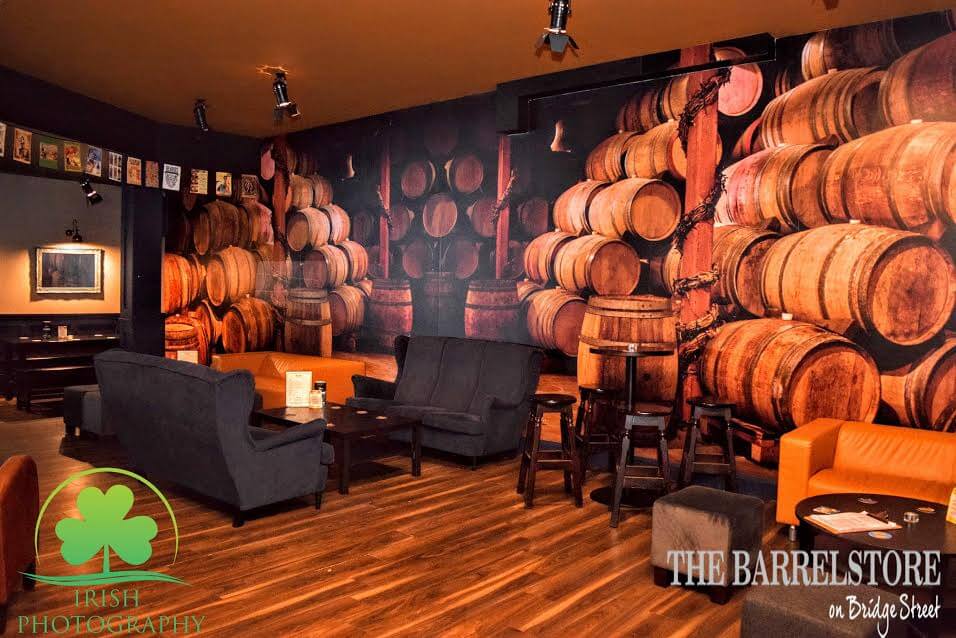 We carefully select our live Band acts and DJs to make sure you get the weekend you want. The Barrelstore on Bridge Street is the ultimate party destination. We can cater for all types of celebrations, big or small. Simply let us know what kind of party you are hoping to arrange and we can provide the space, the food and the refreshments.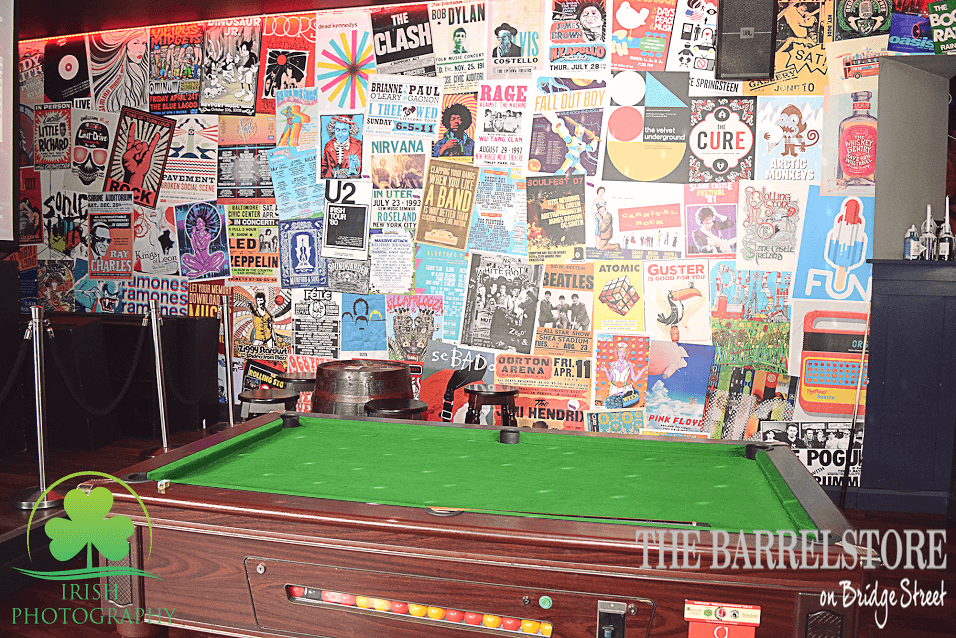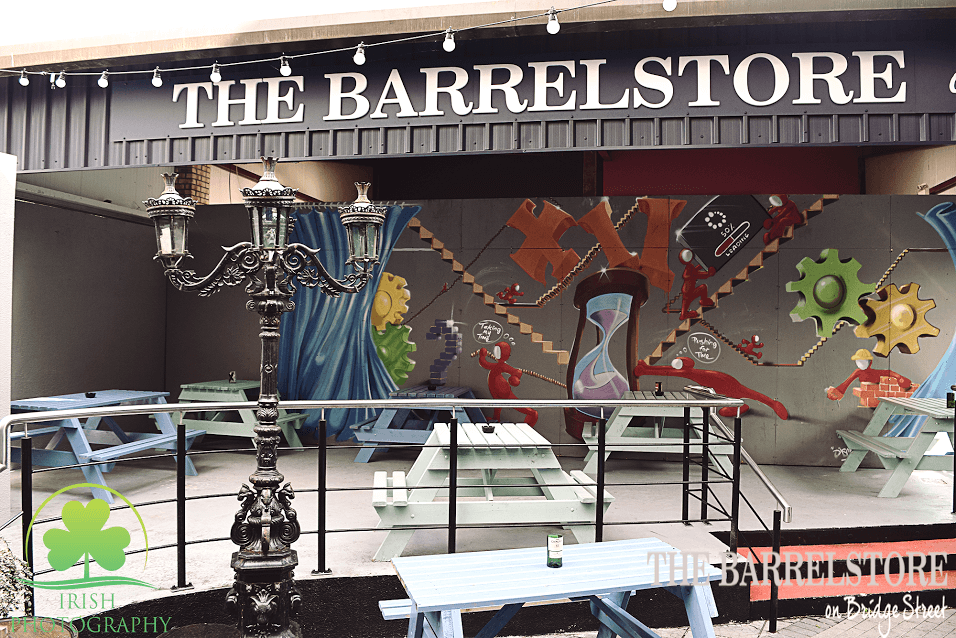 We offer accommodation in our self-catering apartments located conveniently over The Barrelstore Bar, in the heart of Carrick on Shannon. These apartments are situated in the centre of Carrick on Shannon within walking distance of the local bars and nightclubs.
Our apartments vary in size to suit your needs, each apartment can sleep between 5 and 10 people.
All bedrooms in the apartments are supplied with luxurious bed linen and towels. Each apartment has a main bathroom and one ensuite bedroom. The kitchens are fully equipped with tea and coffee making facilities, fridge, freezer and dishwasher. Free WIFI is available throughout the apartments.
Follow Us on Facebook And Twitter
* Please Fill this form to contact with the supplier.
Review by AutoLike
Review by รับกดไลค์
THEKEYCOLLECTION.IE – Carrick Plaza Suites
Our Carrick Plaza Suites have become one of the most popular choices for Carrick-on-Shannon Hen & Stag accommodation. We offer a great range of accommodation options; you can choose from our self-catering apartments which cater for up to 7 people in one apartment or our spacious suites which can accommodate up to 4 people.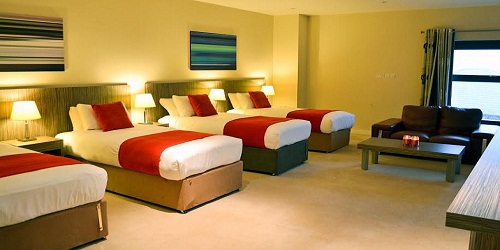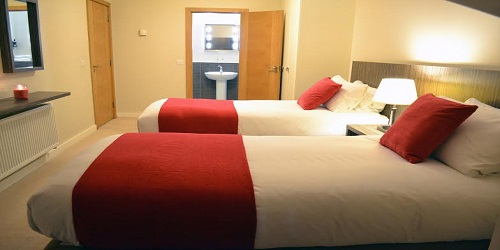 In Carrick Plaza Suites you will receive:
You won't be disappointed in choosing us for group accommodation as you will be right in the heart of Carrick-on-Shannon with all of the popular pubs and nightclubs a short walk away! We have the local knowledge and connections to help our guests avail of the best rates for the top activities in our wonderful town.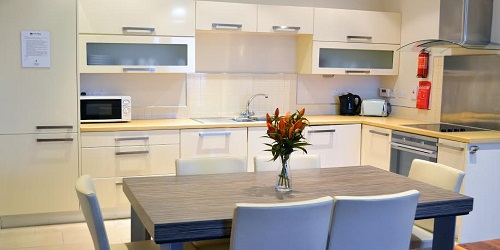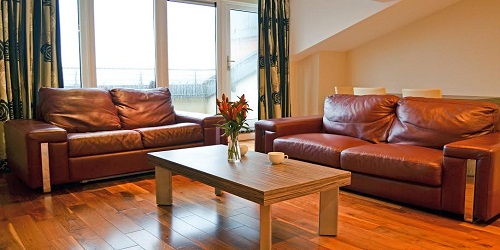 [website-button id="174″ type="both"]