Wedding Invitation Design Trends
Wedding invitations are a sneak peak for the attendees as to what to expect for the wedding. That can be to signal an elegant affair, a low-key affair or a something else entirely. Before the event the pretty little invites are magnetized to fridges or propped up on mantelpieces to gently build anticipation for the celebration.
The invitation is something that the proud families and friends alike can keep to remind themselves of the beautiful union of two people in their lives. The card can last for many years stored away in a sacred memories box or other home for events passed.
To refresh people's memories and keep the event alive for longer there are always creative options to choose from. Some couple chose to send the attendees away with goody bags containing little treats; others opt for the more traditional path and send thank you letters.
Another option that we have seen as a more customised option is to send out a photo of the newlywed couple to insert within the invite as a sign of appreciation for their attendance.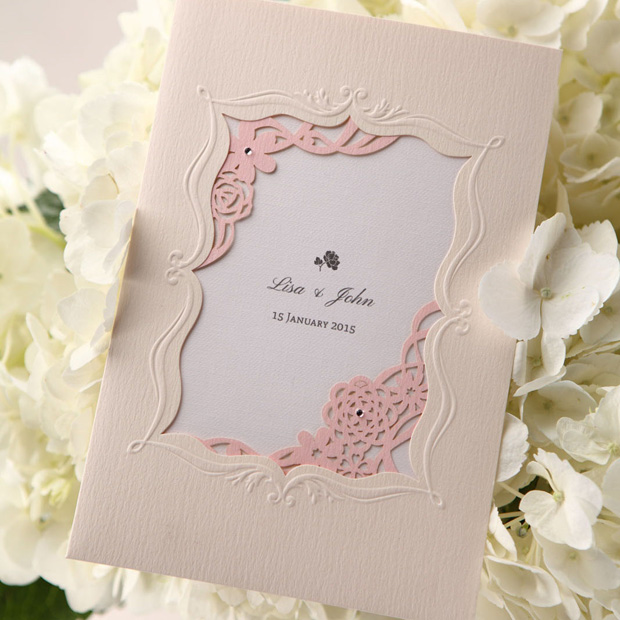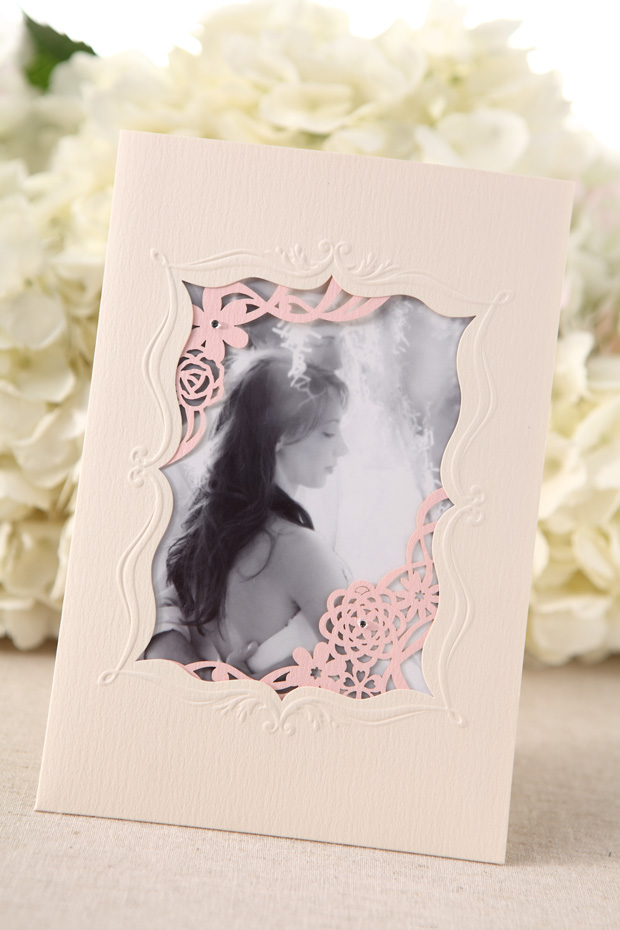 Due to importance of the first impression and the enduring nature of an invitation, setting the theme matching the invitations to the theme is important to many brides and grooms as they invite their guests to share with them their special occasion. The themes all have the same elements to signify an important moment, whether they are simplistic, vintage, floral or coloured themes. The themes that we are seeing increasingly for the lead up to the autumn and summer wedding seasons of 2013 include laser cutting, feathers and birds, peach and many others.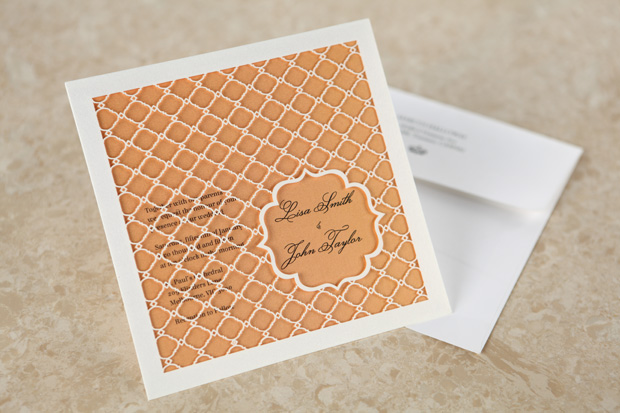 Colour trends- there are always different colour trends that are noted within wedding invitations. At the moment we are seeing more of a lean towards the peach and light salmon colours. The peach is an understated colour that adds some colour and fun to the invitation without being overpowering or detracting from the main detailing. Personalisation as a trend itself is a trend that has grown in popularity, couples finding a key element of their relationship that links them together on a deeper level. This has produced themes around key interests such as environment, with recycled materials used to create the invites, shared comic book heroes and many others.
Technology has also changed the appeal of a personalized letter sent in the mail. For the majority of events people use social media to notify those that are invited. It is rare to find a personalized letter in the mail that is not a bill or bank statement. The wedding invitation is a perfect excuse to send out extravagant invitations in the mail. The physical invitation is something that can be touched and held. The raised ink thermography of the invitations can make the words have an extra element of class and sophistication that is lacking in an electronically sent invite as well as other design techniques such as embossing and laser cutting.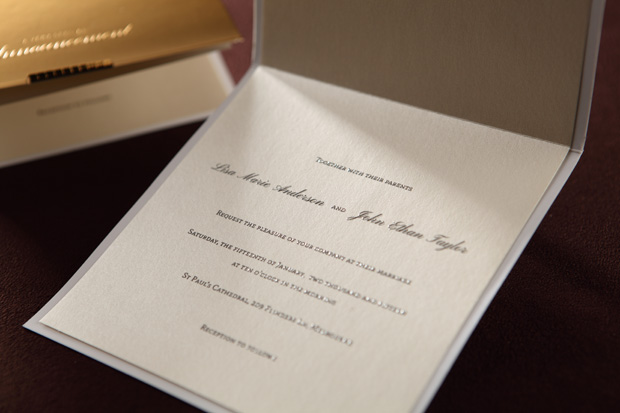 The invitations like elegantly protected directions to a magical and exclusive place and time were the invited members are chosen to share the moment with. With the ability to make paper resemble fine lace it no wonder laser cutting is popular for wedding invitations currently. Incorporating new technology with a classical delicate look. We hope to see more interesting invitation ideas from soon to be married couples in the future as they find the novelty of hard copy event invitations more and more exciting.
About Giant Wedding Invitations:
Giant Wedding Invitations is a leading manufacturer of designer wedding invitations and wedding stationery based in Melbourne, Australia. Focusing on original and modern stationery designs combined with state-of-the-art technology and great attention to detail, Giant is specialised in creating lifetime memories for all wedding couples.