Get West
Get West is an exciting water-sports and mobile activities provider based in Limerick City Centre, however we travel nationwide with our activities.
 Organising a Hen or Stag Party is something that you definitely want to get right! So why not take all the fuss and stress out of it by letting Get West organise a truly unforgettable day of adventure for you.
Choose one of our exciting adventure packages below, and we can guarantee your group will leave us smiling. We have both land or water based activities to choose from, and we have half day and full day options.
Package 1. White-water Kayaking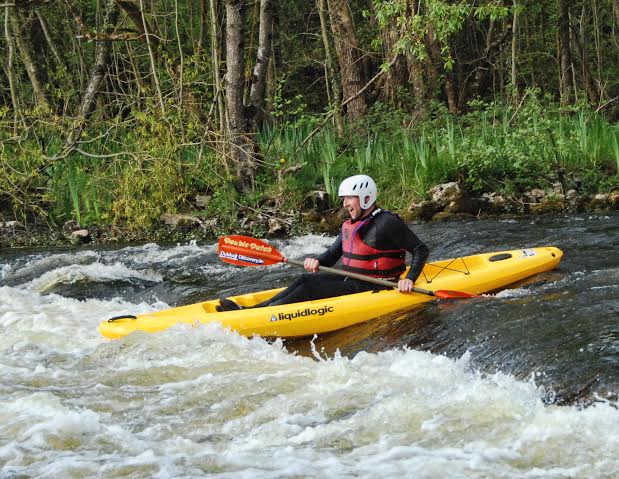 Prepare to take an adrenaline fuelled journey down a white-water stretch of Ireland's longest river in your very own kayak, as you are led down fun slides and rapids by expert and experienced guides. You will be safe and comfortable in our beginner friendly sit on top kayaks on a trip that is sure to get the heart racing. No experience is necessary and you don't even need to be able to swim. [Click Here]
Package 2. Shannon Kayak Adventure and Pier Jumping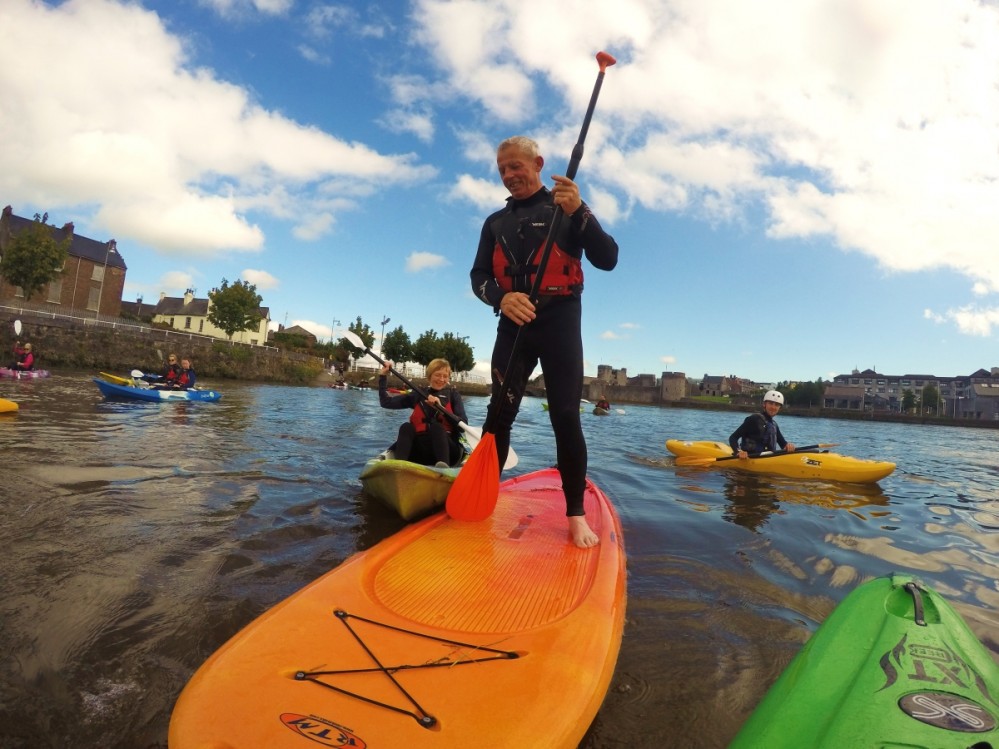 Journey through the historic heart of Limerick City, on your very own sit on top kayak (or stand up paddleboard). Along the way, you will take part in fun-filled activities and challenges, guaranteed to have everyone smiling and laughing. The adrenaline junkies among you then have the option of jumping off the pier into the mighty River Shannon. [Click Here]
Package 3. Stag/Hen Challenges with Archery Tag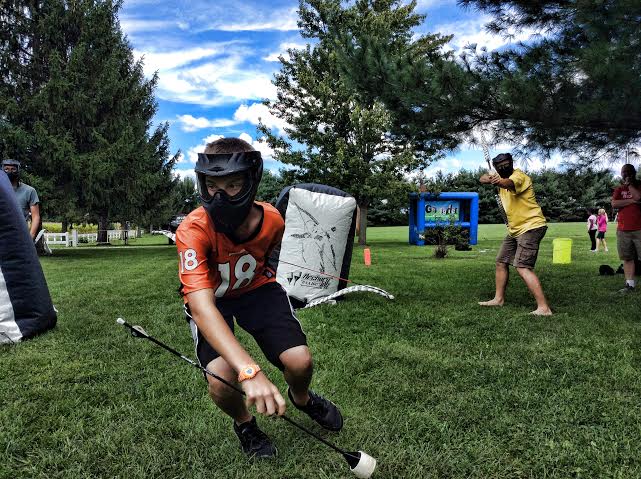 It's time to get competitive! Battle against your fellow stags or hens in a range of fun tasks and challenges, topped off with a game of Archery Tag – a cross between dodgeball and paintball where you shoot each other with bows and arrows.  This one's sure to deliver fantastic fun and lasting memories. [Click Here]
Package 4. City Hunt with Water Walking Zorbs
Are you up for a laugh? A modern twist on the traditional treasure hunt will have you racing around town "like an eijit" as you complete fun and daring challenges, culminating in Water Walking. Great for a laugh and the perfect way to kick-start the celebrations! [Click Here]
Discounts available for different group sizes
– Pay for 15 people, get 16th person free.
– Pay for 20 people, get 21st and 22nd person for free. So if your group size is 22 people, then you will only pay for 20.
* Please Fill this form to contact with the supplier.
Overall Reviews
Review by ZitaBig