test
Greek Cuisine
Greek cuisine is a Mediterranean cuisine that makes wide use of herbs, vegetables, grains, fish, lamb, and of course, olive oil.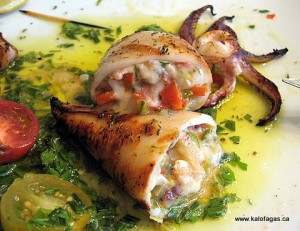 Greek cuisine ranges from very simple dishes like grilled meat and vegetables to complicated layered casseroles to delicate pastries sweetened with local honey.  Greek food also balances the most eclectic tastes from the West with the raw and upbeat flavors of the East, thus bringing the best of both worlds to the tables.
Italian Cuisine
Italian cuisine is a popular choice for sharing with family and friends alike.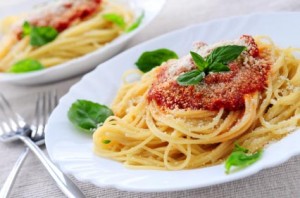 It  is characterized by simplicity, with most dishes made up of less than 8 ingredients. These ingredients is given utmost importance and the complex method only comes second.
Since natural ingredients like tomatoes, garlic, whole grains, olive oil, and leafy greens are used, Italian cuisine has been as considered one of the most healthiest diets.
Pizza and pasta of varying shapes and sizes are the popular picks while cheese, wine, and espresso complete the Italian meal experience.
group payments
The Biggest Headache of your Hen or Stag is now GONE! 
Recently we carried out a survey on our groups with some interesting results. We found that the No.1 problem with organising a hen or stag party is collecting money off everybody.
People do not realise the hassle until its too late there pulling their hair out trying to get money off Tom, Dick and Harry. Its great being nominated to organise a stag/hen event but who wants the hassle of collecting money off 20-30 people.

The biggest problems we found were:
The organiser does not know all the group members personaly.
The group are spread all over the country/world making it impossible to collect payments.
The organiser does not want the hassle of setting up a bank account and constantly reminding people to pay into it.
The organiser has not time or simple can't be bothered to collect money off everybody.
We have a solution to cure your headache.  
We are now offering groups the facility to use our online payment collector,
even if you haven't booked through us

.
 Yes, you read that right, organisers can now use our system to collect payments from all the group members so their is no work on their part.
No driving around the country collecting money.
No phone calls or texts trying to remind people to pay.
No setting up once off bank accounts.
No awkward moments trying to make small talk with a person you never met before, before taking money off them!
We have a simple process to take all the hassle away from you. 
We will Create a group and give you access details. We will add the payment you want collected and the date it has to be paid by.
You login and  invite all your friends.
Your friends login and pay.
We send out gentle remidners to anyone who is running late.
We pay you the full amount into your bank account 2 weeks before the event date.
Price?
This service costs €2 per payment made through the system.
Credit and debit card fee's are also applied during checkout.
Please Use the contact form below to enquire about this service.
Oops! We could not locate your form.
Where's our phone Number?
Why can't you find our phone number?
Henit.ie's aim is to bring value to you! We want to be able to give you the lowest possible prices for all our weekend away packages. We do not have a team of people answering your questions over the phone in order to save you money on your package. Once you book your event you are given full contact details. Please email your questions now.
____________________________________________________________________________
Some people find it hard to understand this concept, but rest assured, you are in good hands, check-out some of our recent testimonials as proof.
"We had an amazing weekend, the hen was thrilled"     "The online payment system was so handy"  "All the girls had a ball"
See all our Testimonials(3 of 38)
____________________________________________________________________________
Contact us Now
Email us today and we will email you back as quick as possible.
____________________________________________________________________________
Have you booked with us already?
Once you have booked with us, you will receive a confirmation email with a direct phone number to your personal event manager.  You will then be able to call us as much as you want, even over your hen weekend 🙂
____________________________________________________________________________
Price Guarantee
Henit.ie  check's the prices of all other companies weekly to make sure we are bringing you the best value for money. 
If you find a package which is the same quality as ours and cheaper, let us know and we will beat it hands down, its that simple.
How do I claim?.
You must notify us about the price match by email on the same day of booking.
We will only price match online offers from companies that have the same protection level
We must be able to verify the confirmed costings, by means of an online search with the competitor's website. The holiday must be available to book online and not on a request basis.
We will only match on the combined overall price, if either the accommodation or activity is cheaper they will not be considered.  The hotel must be the same dates, same room type, same board basis and available to book immediately, that is, we will not price match 'on request' bookings.
You must contain the website address, the URL of the search, screenshots of the price if possible and the date and time of the price you found. We must be able to verify the price online, screenshots alone will not be accepted as proof of price.
The price match cannot be part of a sale, exclusive deal or a special discounted price. Henit.ie must be able to obtain the same price without being a member or part of a loyalty scheme.
You must have taken reasonable care to book on our site at the best available price.