Muck Off

Muck Off is a new cross country challenge taking place on a scenic 150-acre parkland estate just outside Nenagh in North Tipperary, taking place on Sunday, August 4th 2013.
The course encompasses one of the most natural venues in the country with rolling hills, streams and water courses along with some stunning woodland overlooking Lough Derg.
This event will cater for entrants of all abilities and fitness from semi professional athletes to the novice who wants to challenge themselves both physically and mentally.
Muck Off is as much craic as it is serious and can be seen as an ideal event for Stag and Hen parties with an after party that night in McGraths Bar Puckane with music and food provided.
For more information why not check out www.muckoff.ie
What You Need to Plan a Wedding on the Ocean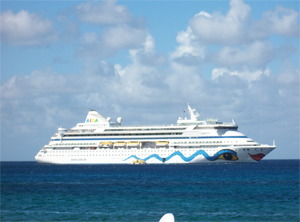 Tying the knot while sailing the seven seas is not only a romantic notion; it is also a great way to get your friends and family together in a casual setting where you can all celebrate love and romance in style. Of course, planning a wedding on a luxury passenger liner will involve more than just booking a few berths.
Here, we will look at a few of the most important steps when it comes to preparing for your magical sea voyage in just the right manner. Hens might want to look at these tips if they wish to have their wedding on the ocean.
Choose the Type of Journey
Since this is your special celebration, you'll need to book an ocean itinerary that fulfils your wishes. First, you'll need to decide where you want to get married, whether at the port prior to disembarkation or while you're on the boat itself. This will have a significant impact on other plans.
Also, decide where you are heading on your sea-going adventure. As the boat journey is basically your honeymoon, you'll need to stop at ports of call that really suit your needs and wishes. Have a look at the different itineraries available and see which ones you think are the most exciting to visit. Ask for your husband-to-be's opinion as well.
Pick a Date and Notify the Guests
Now, it will be time to choose when you're going to sail off into the sunset. Give yourself plenty of time to make all of the proper arrangements too. Make sure that you don't feel too rushed in these planning stages. At least three months is recommended, although you'll be better off planning in advance to reduce the stress as much as possible.
Also make sure to let your guests know of the disembarkation dates so that they can make the proper arrangements on their own. After all, if your cruise is visiting other countries, they'll need to get their passports and visas in order before departing. By providing them with plenty of time, you'll ensure that more people can actually attend the wedding as well.
Make the Right Arrangements
Now, it'll be time to sort out specific matters with regards to the sea journey itself. These include:
Contacting the ocean liner and seeing what packages they offer
Hiring a priest or celebrant for the actual wedding ceremony
Getting the necessary marriage license to make it legally binding
Setting up a wedding registry (possibly to cover travel expenses)
Choosing a tuxedo, gown and other clothes for the ceremony
As you can see, there are plenty of aspects to consider when it comes to preparing the ocean voyage part of the journey. For detailed planning, you'll need to sit down with your tour company and find out exactly what needs to be arranged. With a little hard work, you can cover all bases with ease.
Deal Properly with the Wedding Planner
Now, it'll be time to focus on the ceremony itself. To make this job easier, it is advised to hire a wedding planner. It is also important to be completely open with these professionals as it'll make their job even easier. Sit down and discuss all important details with them, including aspects such as:
Guest invitations
Floral decorations
Food & beverages
Photographers
Music & entertainment
If you have any special considerations for yourself or your guests during the ocean journey, you should let your wedding planner know of these as soon as possible. In this way, they can make the proper arrangements so that the ceremony goes off without a hitch. By being forthright with information, you'll allow them to do their job in the best manner possible.
About the Author:
Sofia Walton is a freelance writer from Cruise.co, a reliable resource for cruise passenger ratings, answers, and reviews. They even display detailed itineraries of ports of call along with drink prices.
Popular Hen Party Fancy Dress Choices For 2013
Hen parties and fancy dress pretty much go hand in hand. They are a courting couple, a dashing duo, a terrific tag team. Like apple pie and ice-cream they are awesome on their own, but when added together, it's good enough to make your knees crumble. Mmm apple crumble …
If you've been handed the job of selecting what everyone will have to wear or are simply seeking inspiration to present the ladies with a few suggestions for a fancy dress theme, look no further. Here, I'm going to impart upon you five of the most popular Hen party fancy dress costumes that are available so far for 2013 and also a few costume themes if you do indeed find yourself spoiled for choice.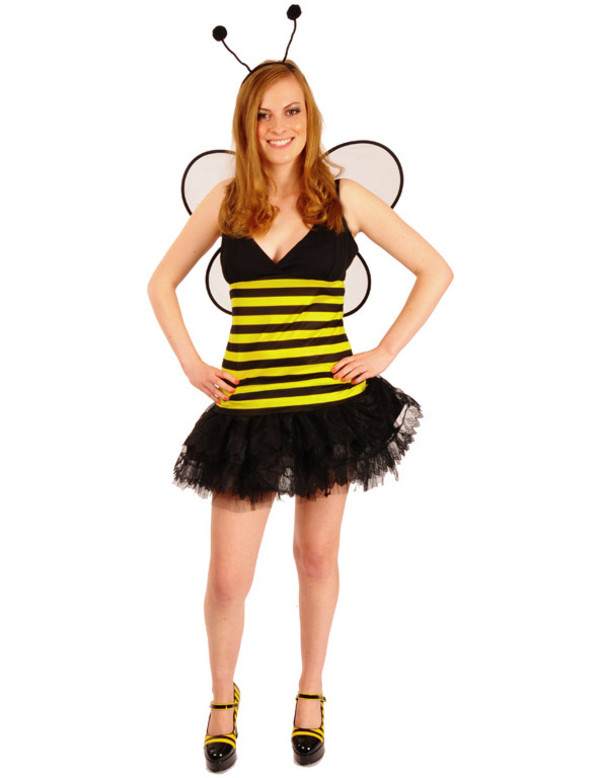 Sexy Bee Costume
Here's a costume from a massive range of bees that are available in shops and online today. This Sexy Bee costume has been popular since it was released on the market last year by British designer Orion costumes.
Girls seem to love dressing as insects and this bee costume is as good an excuse as any. A perk is that there's also a plentiful amount of accessories to personalise your ensemble. Bee coloured nails, shoes, and bags are the order of the day here.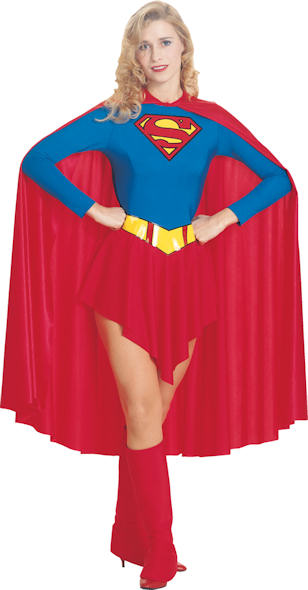 Supergirl Costume
It can't just be the release of the new Superman movie Man of Steel that has ensured Hen Night fancy dress costumes like this one have remained in demand so far this year. If opting for a superhero theme consider dressing the bride to be as Supergirl and have everyone else as a different superhero.
The great thing about a popular licensed costume range like Superman is that there are various designs of the same character with an absolute plethora of sizes, so there will be a size and design that'll appeal to all members of the party.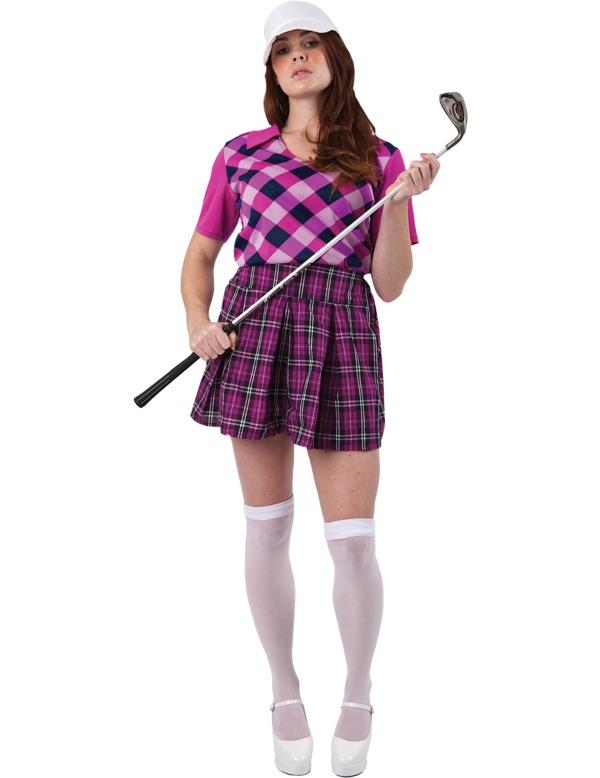 Golfer Costume
Popularity of pub golf over the last few years is likely the reason this outfit in particular has been so popular during the start of the year. Golfing costumes that you would actually wear on the links are by no means cheap, so golf fancy dress like this simple combination are great for making you look the part and not slicing through your bank balance like a sand wedge.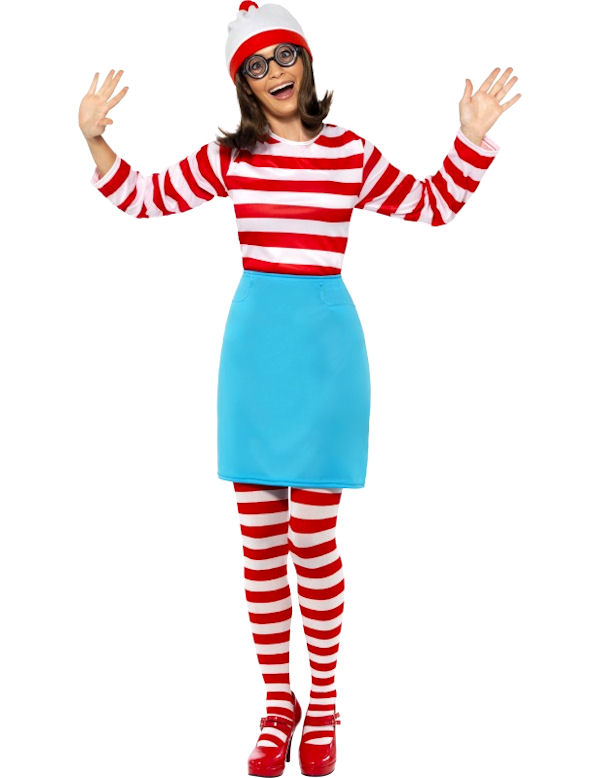 Where's Wally Costume
An integral part of many a girls childhood, most people should recall Where's Wally with fond memories. This insanely popular yet uncomplicated Hen party fancy dress costume is also available in a sexy version, so you can get your arms and legs out, and show off a little more skin in a one-piece dress, if desired.
The women's Where's Wally fancy dress outfit is created by British costume designer Smiffy's and is readily available, pretty much anywhere fancy dress is sold.
Oompa Loompa Costume
I've seen an increase in the demand for cute, fun and not necessarily revealing outfits. Some women feel that short skirts on some fancy dress costumes just come across as slutty. If you are of a similar mindset and you believe your costumes should be funny and nothing more then this outfit was made for you.
Everyone recognises an Oompa Loompa, the neckline is flattering and the shorts mean you can get your legs out and not fear for showing your bum. In many cases the perfect Hen Night fancy dress costume?
This Year's Most Popular Hen Night Fancy Dress Themes
If you're looking to select a theme for your hen night but a little shy on inspiration let us share what other people are up to. Having a brief chat with the ladies in our customer services department, I can gladly enlighten you with five of the most popular Hen Night costumes theme that our customers have decided to select for their own last night(s) of freedom, so far this year. In no particular order, we have:
• Sailors
• Golfers
• Superheroes
• Insex (this must be why our bees are so popular!)
• Mexican
This year, the fancy dress music festival Bestival is having a nautical theme for their annual fest of live music and dressing up. Could this be people recycling and re-using their sailor outfits to save money? Uniform is always desirable, it could be a result of summer hen parties coinciding with a desire to be on a boat.
The amount of people pub golfing appears to be sky-rocketing, still. It's not just for drunken students and if done responsibly, it can be a little fun with the girls. As such, golf is a big theme this summer and a decent idea for a night out as part of an activity weekend. For scorecards, rules and costume ideas, check out our pub golf blog post.
A superhero theme will provide your group with a variety of fancy dress options, there are just so many characters that you'll find everyone will be able to select a different costume, and, also, there will be such a diverse range of sizes that everyone will be able to look their best.
Sexy insects is a strange one. I'm not fully sure why women want to become a creepy crawly compared to something cute, like, say, a panda. Perhaps my idea of cuteness is a little out. Have you examined a lady bird or a bee, they look like fat spiders. I'm going to put it down to design and originality. Is it something else? Do share.
A Mexican theme embodies everything that doesn't seem to be readily available over here. Namely glorious days pounded with sun. So, when the (slightly) warmer nights do roll round we find that some ladies enjoy strapping on their serapes and sombreros and necking some tequila.
This post was penned by Ian Tomkins from Jokers' Masquerade fancy dress. They are the owner of three Experian Hitwise awards, two Guinness world records, and one handsome male writer that knows a little too much about women's Hen Night outfits.
Transform Your Passion Into the Lifestyle You Desire
Many people have a variety of things that they love to do in their lives. These activities might be subsequently done for a long period of time so much so that they form some of the foundational pillars of our lifestyles. A few options of these activities are things such as travelling and sightseeing, motivational speaking, business activities and even singing. One thing about life`s passions is that they take you places. Your passion can make you do things that you never thought you were capable of doing and consequentially produce amazing results.
Your passion can also bring a paradigm shift into your life so that your lifestyle is tweaked in such a way that it bends towards it. This is more or less like in the case where plants ultimately grow towards sunlight and moths get attracted to lantern lights on dark camping nights. The key therefore to transform your passion into the lifestyle you desire is to facilitate it. Just like a child after conception, to care for it and nurture it to maturity. This means that you get to throw in all those valuable components that feed your passion till it is satiated.
You strive to get ways to facilitate your passion. If it is travel and site seeing, you get an Esta Visa at your disposal to necessitate faster and easier travel procedures. That need not be limited to celebrating that hen weekend abroad.
You really get to enjoy yourself if your passion is in the various art forms like dance, musical instruments, painting, drawing, sculpture, song, and the others. You cultivate the discipline of practice and you go it all the way. You maintain the purpose and you know that come what may, there is a goal to be achieved. You embrace it like a marathon because in this case a sprint is phased out and will most definitely lead to burn out.
An important pointer about passion is that if you indulge in it to maturity, it encompasses you and subdues you. This means that you stop finding difficulty in doing things that are associated with your passion and you start struggling with those that have no link to it. It becomes long lasting, having a sense of infinite eternity to it; something that you do well into the confines of old age. Just in case you become a legend in your niche, it will be because you facilitated your passion.
In the business of transforming your passion into the lifestyle you desire, you should know that the sky is never the limit, it is the limiting factor. Make sure that you aim only to be better than the best and in essence give yourself to what you truly believe in. At the sunset of your life, you might need to value the greatness of the worth of the life you have lived and it will be a loathsome idea to do so if you never did your passion any justice. Pick yourself up today and make your passion more than just that, make it a lifestyle; embrace it as life.
This guest post was written by Evelina Lucy of Esta Visa.
7 Must-Visit Resorts in Punta Cana
Hens that have always wanted to go to the Caribbean just might choose to do so this summer. If so, Punta Cana can be one of the best locations for that hen party for it truly is paradise for beach lovers and golf enthusiasts.
Punta Cana, a major resort area situated in the Dominican Republic, is attractive to tourists due to its beaches and balnearios (seaside resort towns). Moreover, the Dominican state consulate states that one will be able to enter the Dominican Republic with a valid UK passport thus saving tourists the hassle of cross-border formalities. Punta Cana is blessed with splendid luxurious resorts that are a must-visit for anyone who gets the chance to pay a visit to this little paradise on earth. These resorts include:
Iberostar Grand Bavaro Hotel
With 260 suites, 13 oceanfront grand suites and an elegant presidential suite, this all-inclusive adult only resort, tops the list of the seven must-visit resort in Punta Cana. The suites come fully equipped with various facilities which include world-class saunas, spas, health centers and gyms.
Eden Roc at Cap Cana
Eden Roc Capa Cana offers a quite unique package for its guests who prefer privacy as they enjoy their vacation. This is because Eden Roc Cap Cana offers visiting guest's total privacy at its 34 suites each complete with its own pool and spa area for relaxation. At this resort you can enjoy your time in complete seclusion of the outside world and in style.
Luxury Bahia Principe Esmeralda
With 510 rooms, Luxury Bahia Principe Esmeralda offers visiting guests a luxurious and exquisite stay at its state of the art suites. With its numerous restaurants and bars, you will be able to enjoy a variety of cuisines. In addition, Luxury Bahia Principe Esmeralda offers a number of activities to choose from including area outings and relaxing spas.
Excellence Punta Cana
With a theme of classic colonial setting, this resort is a perfect get-away for those who still enjoy the luxury and excesses of the colonial eras. Excellence Punta Cana is situated 35 miles from Punta Cana International airport and 60 miles from La Ramona International airport. The resort is guaranteed to offer you a memorable holiday stay in Punta Cana. Surrounded with palm groves and containing magnificent sand beaches, Excellence Punta Cana helps you forget all the troubles back at home as you relax in its blissful environs.
Luxury Bahia Principe Ambar
Luxury Bahia Principe Ambar is an adult's only resort containing 528 rooms and an over 18 policy. You shouldn't visit this resort with kids. Close to the Caribbean Sea, this is the perfect getaway location for couples who are looking forward to having a time of their lives in a little heaven on earth. The resort is perfect for honeymoons or romantic gateways.
Paradisus Palma Real
Located on the beachfront of the idyllic Bavaro Beach, Paradisus Palma Real combines the beauty of the Caribbean beaches with high customer service experience to provide their guests with an unforgettable stay in Punta Cana.
Colonial Punta Cana
Found in Arena Gorda, Colonial Punta Cana is easily accessible from the three main airports. Enjoy the tropical climate in the time of your stay at Punta Cana. Surrounded with attractive places, this is the resort for nature lovers with several beautiful parks nearby such as the Los Haitises.
This guest post was written by Aimey Lewis of passport-uk.co.uk.