Enjoy a Game of Bubble Soccer or Football for That Hen Do
Do you and your friends, colleagues, or family members love playing football or soccer? How about a unique football experience with bumper soccer? The game will definitely involve a lot of bumping into each other and rolling around.
Besides being a fun stag or hen party activity, bubble football is a fun team building activity. So long as there's enough participants to form two groups, some friendly competition between friends, colleagues, and family can be a lot of fun with the "newest craze" that hit Ireland.

Zorbing
Everyone that has tried zorbing can say that it can be a lot of fun rolling down a hill or on water inside a body zorb. Though the activity itself might not be a lot of fun for those that suffer from vertigo, others can say that zorbing is fun and exciting. The fun and excitement involved in this particular activity is what makes it a popular hen and stag party activity.
Zorbing, globe-riding, orbing, or sphering is like rolling around inside a safe plastic bubble or body zorb. The very first zorb hire site was established in New Zealand. However, nowadays, a lot of leisure and recreation centers in Ireland and other countries have facilities for this particular activity.
Bubble Soccer
Zorbing has evolved into another level with bumper soccer or bubble soccer. Now, instead of just rolling over hills and bodies of water, folks can actually play football safely inside body zorbs and roll all over the football field instead.
By playing football inside a body zorb, one can easily avoid a lot of injuries that are usually associated with rough play. As a matter of fact, everyone can play as rough as they want and they will just roll all over the place. Expect non-stop fun and laughter throughout the whole game.
Activity Centers
Anyone that wishes to enjoy bubble soccer can do so in various activity centers in the Emerald Isle. So, it does not matter if one is based in Waterford, Wicklow, Wexford, Westmeath, Tyrone, Tipperary, Sligo, Roscommon, Offaly, Monaghan, Meath, Mayo, Louth, Longford, Limerick, Leitrim, Laois, Kilkenny, Kildare, Kerry, Galway, Fermanagh, Dublin, Down, Donegal, Derry, Cork, Clare, Cavan, Carlow, Armagh, or Antrim, Bumper Ballz can arrange bumper soccer in those areas.
Get to experience the newest craze that's got every football in the Emerald Isle rolling around and experience playing bumper soccer. Just gather a group that is big enough to form two teams and have loads of fun and laughter throughout the game.
12 of the Most Beautiful Beaches in the World
Many vacation dreams begin and end with the beach. The miles and miles of sand and the splashing of the water as the waves crash down is many people's visions of heaven. Travelling around the world, people will often find a beach wherever they stay at for a day of safe tanning and relaxation. I'm  not the only one when I say that I love the feeling of sand between my toes as I walk along with the beach with no shoes, and these are the beaches I would love to go to!

Panama City Beach, Florida, USA
This isn't the home of Spring Break for no reason. Panama Beach is packed during Spring Break, but at any time of the year it is one of the most beautiful beaches to visit. It's no wonder it is one of the most popular places in the world come spring.
Hilton Beach, Tel Aviv, Israel
The beaches in Tel Aviv have been voted amongst the best in the world by 'Lonely Planet' and with good reason. The best among Tel Aviv's beaches would have to be the Hilton Beach, which has something on offer for everyone be it families, couples or surfers. You can sunbathe or swim here without a worry in the world. While in Tel Aviv, to make your stay more pleasurable, rent an apartment through Tellavista as it offers a wide variety of really great options to fit every budget.
Canggu Beach, Bali, Indonesia
One of the quieter beaches, you can expect to get to know other tourists as well as the locals that run the facilities around the beach. With no nightlife to speak of, you can expect a quiet beach that is a surfers paradise, whether you are just beginning or are experience, this coastline offers plenty of chances for you to catch a wave.
Hanalei Beach, Hawaii, USA
While the weather can be questionable at points of the year, this is one of the most picturesque beaches in the world. With 5 kilometers of sand under foot and mountains in front, it is known to be paradise to surfers, but it is great even if you've never touched a board, this beach also gives you the chance to relax in peace.
Grace Bay Beach, Providenciales, Turks and Caicos
One of the most beautiful beaches and nicknamed Provos, this small island gives up half of itself to long stretches of sand and beach. With the chance to see Humpback whales, you can sit back and watch as time flies under the beautiful sun and with the waves crashing around your feet, threatening to take you away.
Maya Bay, Ka Phi Phi, Thailand
You might recognize the name from the beach used in the movie appropriate titled "The Beach," because apparently many people do recognize it. With plenty of people flocking here, it is one of the more crowded beaches but in one of the most picturesque landscapes. Surrounded by limestone cliffs, it is absolutely beautiful at all times of the day.
Rabbit Beach, Lampedesu, Italy
Toted as one of the most beautiful beaches in Europe, and even could be the world, this beach offers plenty of photo opportunity, as well as a place to relax. Despite being busy, it is rated the top beach in the world by many that have visited.
PulauPerhentian Kecil, Malaysia
Hard to say, but beautiful to see, much like a lot of Malaysia. One of the more picturesque beaches and the beginnings of a trip you won't forget, this beach invites all into her clutches. When you go there, you most likely won't want to leave.
Fraser Island, Australia
Beautiful landscapes are hard to find, especially when they have been completely unspoiled. A World Heritage Site, Fraser Island remains one of the most beautiful places in the world for many reasons and especially the coastline that makes up the beaches.
Tulum, Mexico
As someone that loves history, this is one of the many beaches I would love to visit. Being able to swim in the shadows of Mayan ruins makes this beach to me and the beautiful scenery too. With plenty of options here, it is one of the best places and something that you can cross off of your bucket list.
Grande Anse Beach, La Digue Island, Seychelles
Secluded and hard to find, you probably won't find many people on this beautiful beach. While it might not be the biggest beach, it is one of the nicest beaches that our world has on offer and one that you might not expect to find if you're not on the lookout for it.
Champagne Beach, Vanuatu
Vanuatu has been named the place with some of the happiest people on Earth, and if all the beaches are like this one then they have no reason not to be happy. With plenty of sand and cool water, you can cool off from the sand.
So make it your goal to visit these beaches whenever you are in the country and we promise you that you will not regret it for even a single second.
This guest post was written by Brad Williams for Tellavista. Brad Williams is a traveler, wanderer, nomad, and a dreamer, who loves backpacking, hiking, swimming, sky-diving, white water rafting and every other kind of adventure sport. He likes writing about topics that he is passionate about.
Fun Hen Party Accessory Must Haves
Letting your hair down is a good way to keep your cool before the big day and hen do's do exactly that. They're your chance to go just that little bit crazy before being shipped off to marriage town, your chance to show the world what you're really made of. But no hen do can go without loud, funny and downright weird party accessories, but which ones should you be spending out on? Here's a list of a few you may want to have a little ponder over:
"The Elephant In The Room"
I am of course talking about willy accessories. There are quite literally hundreds to choose from such as ice cube trays, water pistols, ring toss, whistles, chocolates, bubble blowers and even gargantuan blow up manhoods!
No hen party is set without one so you can go for things such as the chocolates and ice cubes for a little giggle, or for a full blown laugh you can go all out and get the lot.
The L Plate
Ahh yes, the traditional L plate, worn by brides worldwide for several years and still to this day a must have hen do accessory. You can get them in several forms such as an actual L plate, balloons, T-shirts, wearable signs and stickers. It may seem like a silly thing to wear but it does have a deeper meaning and L plate means you are learning, AKA you are new to marriage. The other hens are there to help guide you just like a driving instructor would, which make hen parties a great bonding exercise!
Sashes & Shot Cups
Sashes are not just for fun, they're to show everyone what part of the group you are such as the bride, mother of the bride and bridesmaids. You can get personal ones with things like "Laura's Hen Party 2013" so that they can be kept by your hens in memory of the night.
Shot cups are a good way to make sure that you always have a drink to hand and also keeps the party safe from drinks being spiked.
Hats & Headbands
Hats are a fun way to show the world that you really don't care what you look like and that you're there to have nothing but pure fun! Hats can be fluffy or have names on them or you can go for a headband with flashing lights or even flashing willies to make you and everyone else in the party laugh the night away (they're also quite a good talking point should your bridesmaids want to get lucky!).
Personalised T-shirts
This is one step up from having a sash, if you really want to go all out and have a night to remember forever then personalised t-shirts can set you apart. You can give each other funny nicknames like "The Tease" or "The Hunk Magnet" or just use your names.
Doing this can help you decipher who is who when it comes to looking through all your hilarious photos.
Feather Boas & Fans
For a slightly more sophisticated, but no less fun, look that will dazzle you on the night of your hen party. These very girly accessories are inexpensive, so it doesn't matter if you lose them throughout the night as you can be sure at least one other person will get a good laugh from them.
Fun Games
You can bring your own small games with you or you can play drinking games. Drinking games can be very funny indeed, playing things such as pub golf, I never or scavenger hunt can keep your girls focused as they drink the night away.
It is a good way to keep you drinking at a steadier pace, giving you more of a chance to live through to the next morning! You can play small portable games too such as pin the cucumber on the hunk or funny trivia questions.
For more ideas and inspiration just visit the following link where you will find loads of hen party ideas and activities for you and your girls to enjoy: http://www.hitched.ie/wedding-planning/stag-and-hen/.
Tips for Tackling Delay in Flights or Cancellation
Delayed flights are very common problems which travelers have to face. The reasons behind the delay can be natural or unnatural. But the delay or cancellation should not exploit the travelers as they have paid a smart amount for the ticketing.
The situation becomes severe when you have to travel a very long distance overseas and you cannot take shelter anywhere. Passengers may suffer some great mandatory loss too if there was any professional meet to fix financial issues, taking orders and others.
Here are some tips to fight against your rights when your plane is getting cancelled. How can you take it casually after bearing such a great loss?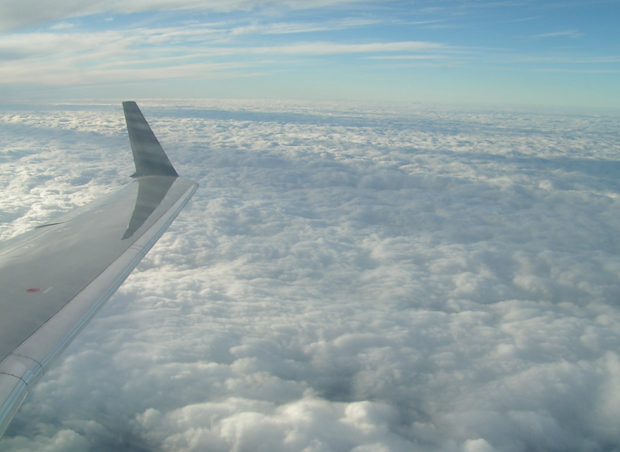 You should be informed
Some natural issues like rain, bad weather like intense fog and heavy rain fall are not under the control of the flight crew. The flight may be interrupted because of sudden technical issues. Still, the passenger should be informed.
This is mandatory and not difficult when there are real time communication social media websites like twitter. In such unfavourable situation, it becomes the responsibility of the flight crew to use Twitter and use other resources so that passengers could make accurate arrangements. You can claim for your loss if you are not informed through emails, phone calls and other public communication resources.
Treatment of the flight owners
If the issue of delay in plane is settled down calmly, the flight company doesn't have to pay for the delay. The flight owners should arrange food and staying facilities for the time being.
If the passenger does not feel cheated and lost, the flight company can escape from spending damage recovery funds. The decision depends upon the passenger and how he or she will tackle the issue.
The passenger can ask for a refund if the plan is cancelled because of bad weather and other issues. The amount of money refunded is different in different countries. European companies have to pay six hundred Euros. Also, the amount may vary depending upon the distance.
Keep away from oversold situation
In the situation when the plane is oversold the passenger has to remain very attentive otherwise he or she can be exploited very easily. You must check online that you are not being bumped. That is why airline companies give passengers the opportunity to check in before twenty four hours.
If and when you get bumped, you should not accept vouchers. The passenger has the right to ask for a refund of the money. As a matter of fact, she or he can ask for more money for the inconvenience which she or he was forced to bear.
Typically, when the passenger is informed and gets another seat booked in another flight within 2-4 hours, the passenger can ask for four hundred dollars. If the passenger is sent to another flight without any information and communication within two to four hours he or she can ask for eight hundred dollars.
The unfavourable situation of a delayed flight is troublesome for the flight company and passengers. But the passenger should be smart enough to rise up to the situation. He or she should have accurate information of laws of the country to claim for the loss.
This guest post is written by Richa on behalf of Viva Hospitalities Hotel.