Brighton Pulls a Tighter Leash on Stag and Hen Party Houses
Brighton and Hove is one of the most popular stag and hen party locations in the United Kingdom. Each week, lots of hens flock the area to party hard and celebrate that last night of freedom. Now that it is once again the season for a lot of weddings, one can just imagine the number of same sex groups staying in Brighton and Hove for a weekend.
Yes, hen groups now tend stay for a weekend as weekend celebrations have become a lot more popular than just a single night out. In essence, it does give the bride-to-be more quality time with her closest friends. In reality, it has become a valid excuse for some women to have a wild night out with the girls.
Brighton and Hove
As a populous seaside resort, Brighton and Hove gets its regular flow of visitors especially during the summer season. However, when this city started to become a popular stag and hen party destination, it started to get worse for its local residents.
For some time now, hen and stag groups have been enjoying everything that this city has to offer. However, more recently, the local council decided to start investigating into some of those hen and stag party houses.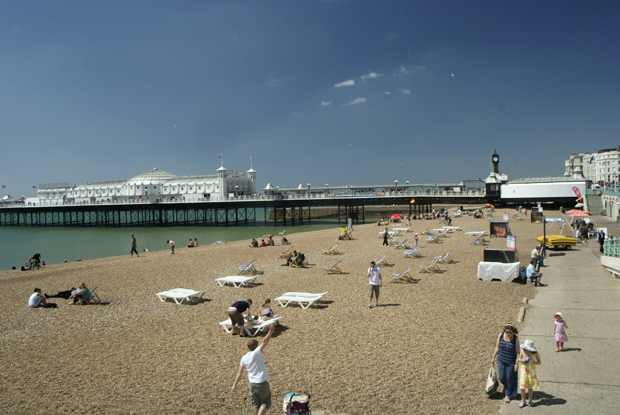 Hen and Stag Parties
As mentioned earlier, most of these parties tend to last longer than just a night. A weekend getaway with the girls appeals to a lot of women who get the chance to spend some time with close friends that they no longer see as much. The same can be said for the guys.
What usually happens? It has become quite common for hens and stags to rent a holiday home during their stay. There are a lot of self-catering accommodations in the city which has become the root of the problem. Any party tends to get rowdy and quite noisy especially when there's alcohol involved as Christmas parties can be just as bad. Residents of some neighborhoods have started complaining about it.
The Real Problem
Local residents do not really blame the people visiting their area to celebrate that last weekend of freedom. Actually, they do blame the people that rent out those houses in residential areas. They also blame the city council for lack of planning.
All things considered, those stag and hen groups do spend quite a lot of money to have those parties. That is also why they cannot take the blame totally for the disturbance as most folks know how such parties go.
Now, those parties can actually go on. It's just that business owners or those that are in the business of renting out holiday homes should also take those complaints more seriously. Perhaps, a particular area set for those self-catering accommodations will do the trick.