Asylroom – Escape the Room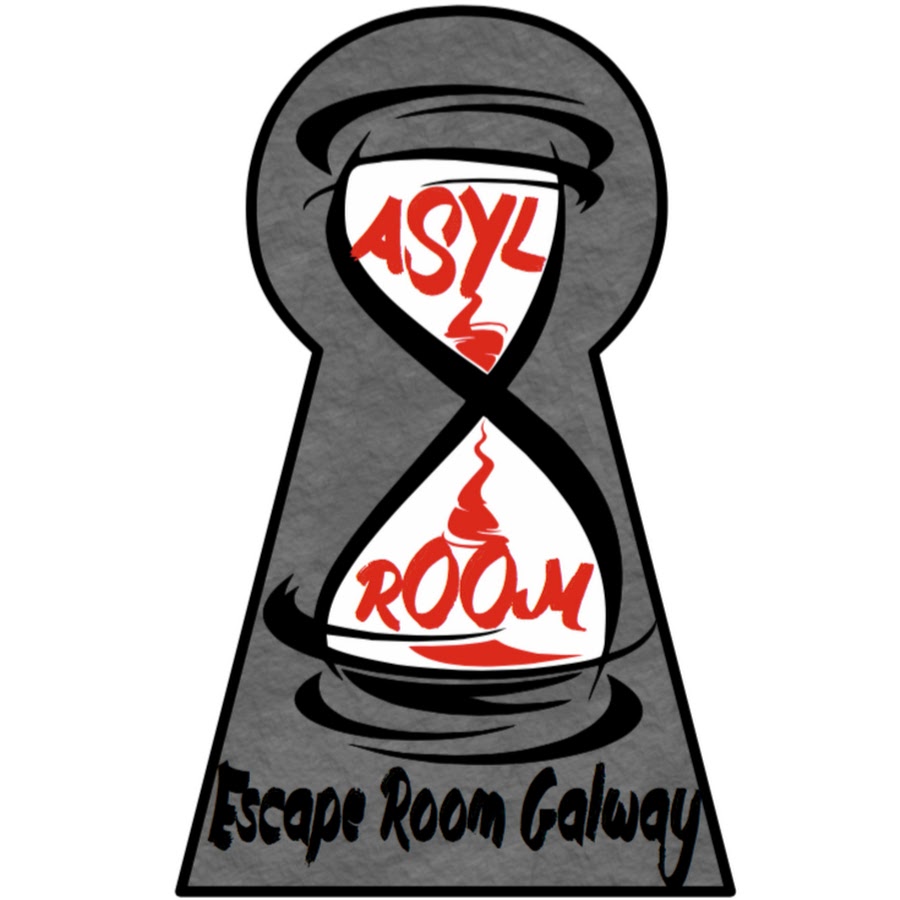 Asylroom – Escape the Room  Galway is an immersive experience where a group of people are locked in one of the theme rooms and have to find their way out by solving the mystery… in 60 minutes. The 'Escape the Room' concept is a new form of entertainment. It's like a computer adventure game – except it's the real thing!
We have four rooms available:
Sherlocked
Se7en Sins
Da Vinci Code
Chernobyl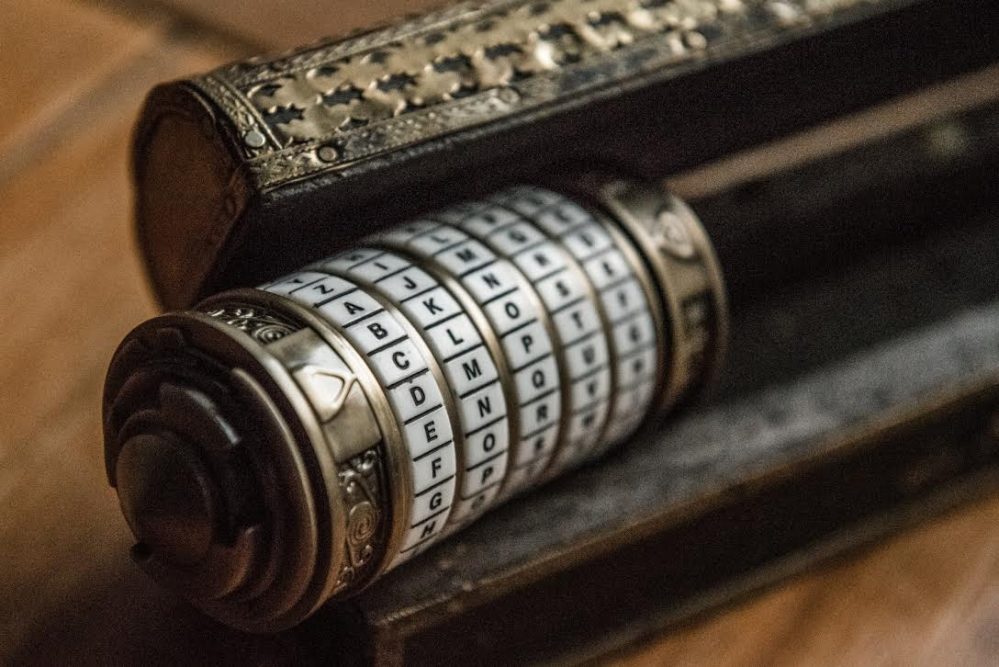 All of them are about the same level of difficulty so don't be afraid to choose any – or you can ask for a recommendation. Get your family, friends, team mates or colleagues and do it! Great fun is guaranteed. No one will be disappointed! Check out our facebook profile and see hundreds of lucky teams who were able to escape.
[website-button id="182″ type="both"]
Hullabaloo
Hullabaloo offer a variety of craft hen party workshops packed with fun and creativity!  Choose from Pottery Painting, Fascinator Making, Jewellery Design and Decoupage.  A great idea for your afternoon activity.  No prior arty experience required….
Pottery Painting
Choose from a variety of painting packages including mugs, bowls, plates, tea-sets and even full dinner sets – a perfect keepsake for the Bride-to-be!  If you need artistic inspiration on the day, don't worry – we have folders jam-packed with ideas on the table at all our parties which we can show you how to transfer onto the ceramic pieces.  We will then bake your designer pottery in our kiln, and send it to one address via courier within Ireland 7-10 days later.
Jewellery Making
This is a perfect opportunity for the bride to make her 'something blue'.  Design and create your own beaded beautiful jewellery pieces – at our activity you will each make a necklace, bracelet and pair of earrings. You will have a huge selection of beads to choose from including glass beads, wooden beads, Swarovski/other crystal-based beads to create elegant jewellery pieces.  We will be there to show you how to construct and finish your jewellery professionally using tools that will be available for everyone to use.
Découpage
Découpage is the creative art of assembling and gluing paper cut outs to create beautiful patterns and collages on an object of your choice.  You can also embellish your items with gems, sequins, glitter etc.  Just bring along something that you would like to upcycle – the world is your oyster, as virtually anything can be découpaged – picture frames, boxes, trays, furniture, vases – even shoes! We have a huge selection of beautiful paper, gems, glitter, paint and other kinds of embellishments to give your creation that wow factor!
Fascinator Making
We will show you how to turn a simple sinamay base into a show stopping piece of head art ideal for a classy and unusual hen party activity.  You can wear for your upcoming wedding or even out on the town as part of your hen night celebrations.  You will have a choice of materials, net, feathers, beads & sequins in many colours and textures and the assistance of the tutors to show you how to create the perfect fascinator.  As long as you have basic sewing skills you will be able to join in with this class, and we will have the glue guns on stand by….
[website-button id="180″ type="both"]
The Great Escape Rooms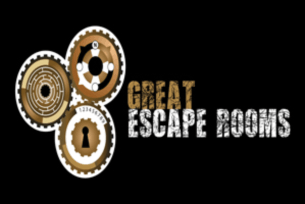 Look no further for an ideal hen and stag activity that is sure to please all the lads and ladies… Escape rooms are the latest trend in group entertainment and people are just loving them! At Great Escape Rooms, we have received all 5 star reviews from countless hens and stags that have enjoyed the thrill of the Great Escape challenge.
The basic premise is simple; you enter the Great Escape Room, for 60 minutes you, and your team will become removed from your current day to day lives and become totally focused on nothing but escape…. Observe your surroundings, solves clues, work as a team and make the connections. Adrenaline kicks in – excitement, tension, focus, laughter and team work – creating an amazing experience. Uncover the mysteries hidden within the room and earn your reward…the Great Escape.
So do you and your friends have what it takes to puzzle your way out of a locked room in under an hour? If you're looking for a fun filled activity that appeals to people of all ages and interests then what are you waiting for? Grab your most trusted companions and sharpen those minds for one hell of an adventure and challenge…. You and your team will make hilarious memories that will not be forgotten!
The Great Escape Rooms are ideally located on Upper Abbeygate Street, in the very heart of the City Centre, only steps away from Galway's famous Shop Street, bars, pubs, restaurants and nightclubs. No need to worry about taxis or buses, we are only a short stroll from your hostel, B&B or hotel.
Visit us on Facebook and Tripadvisor
[website-button id="176″ type="both"]
Sculpt a Naked Guy
'Sculpt a Naked Guy' – the great fun, new and naughty, creative activity for your Hen Party. What would you do when confronted with a lump of clay and a Hunky Naked Guy ? No holds barred when the Bride craves to 'carve-a-cranium' or 'fashion-a-phallus' – you will howl at the amazing details you can shape with a simple sculptors tool! This is not a messy activity, though we do supply aprons for those artists who happen to work themselves into a little uncontrolled frenzy of excitement! All materials are provided and, as the clay is fast-drying, you can take your creations home in a plastic bag!
[website-button id="71″ type="both"]
Get West
Get West is an exciting water-sports and mobile activities provider based in Limerick City Centre, however we travel nationwide with our activities.
 Organising a Hen or Stag Party is something that you definitely want to get right! So why not take all the fuss and stress out of it by letting Get West organise a truly unforgettable day of adventure for you.
Choose one of our exciting adventure packages below, and we can guarantee your group will leave us smiling. We have both land or water based activities to choose from, and we have half day and full day options.
Package 1. White-water Kayaking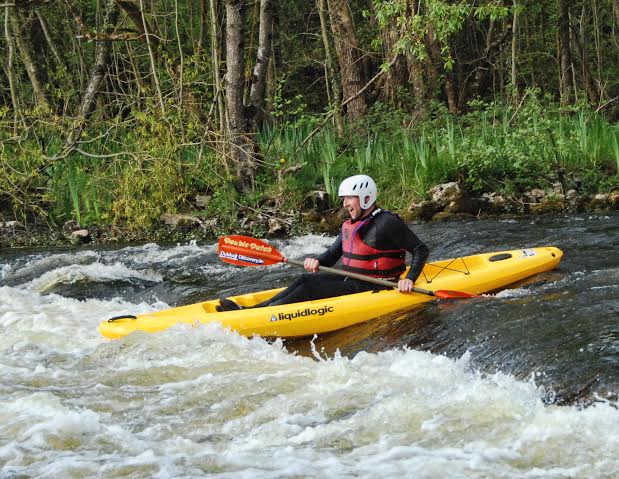 Prepare to take an adrenaline fuelled journey down a white-water stretch of Ireland's longest river in your very own kayak, as you are led down fun slides and rapids by expert and experienced guides. You will be safe and comfortable in our beginner friendly sit on top kayaks on a trip that is sure to get the heart racing. No experience is necessary and you don't even need to be able to swim. [Click Here]
Package 2. Shannon Kayak Adventure and Pier Jumping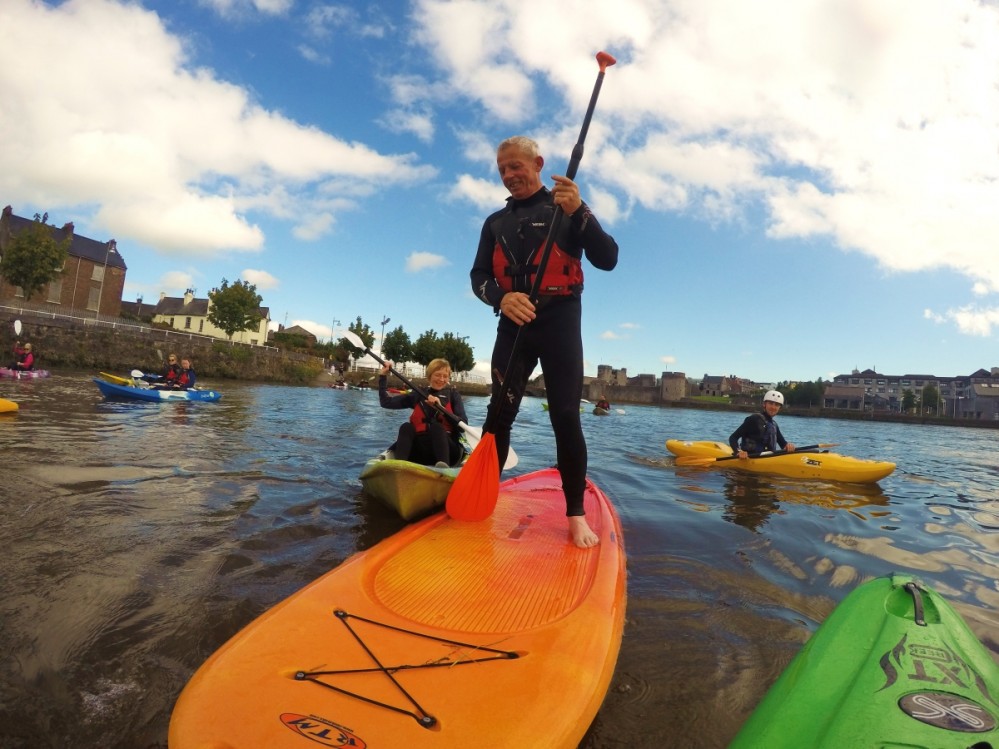 Journey through the historic heart of Limerick City, on your very own sit on top kayak (or stand up paddleboard). Along the way, you will take part in fun-filled activities and challenges, guaranteed to have everyone smiling and laughing. The adrenaline junkies among you then have the option of jumping off the pier into the mighty River Shannon. [Click Here]
Package 3. Stag/Hen Challenges with Archery Tag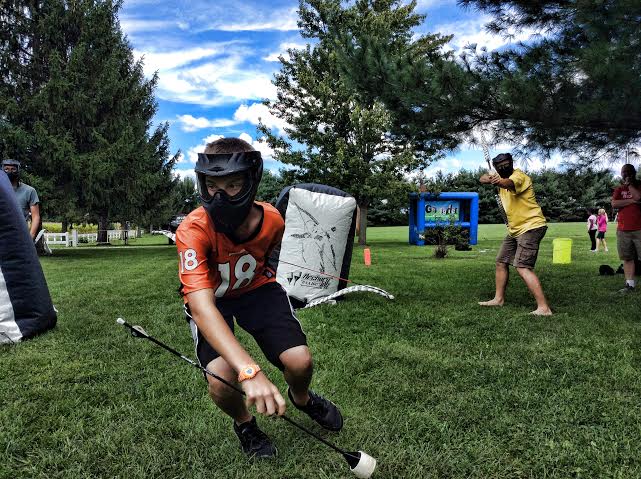 It's time to get competitive! Battle against your fellow stags or hens in a range of fun tasks and challenges, topped off with a game of Archery Tag – a cross between dodgeball and paintball where you shoot each other with bows and arrows.  This one's sure to deliver fantastic fun and lasting memories. [Click Here]
Package 4. City Hunt with Water Walking Zorbs
Are you up for a laugh? A modern twist on the traditional treasure hunt will have you racing around town "like an eijit" as you complete fun and daring challenges, culminating in Water Walking. Great for a laugh and the perfect way to kick-start the celebrations! [Click Here]
Discounts available for different group sizes
– Pay for 15 people, get 16th person free.
– Pay for 20 people, get 21st and 22nd person for free. So if your group size is 22 people, then you will only pay for 20.
[website-button id="170″ type="both"]
Westport Pub Tours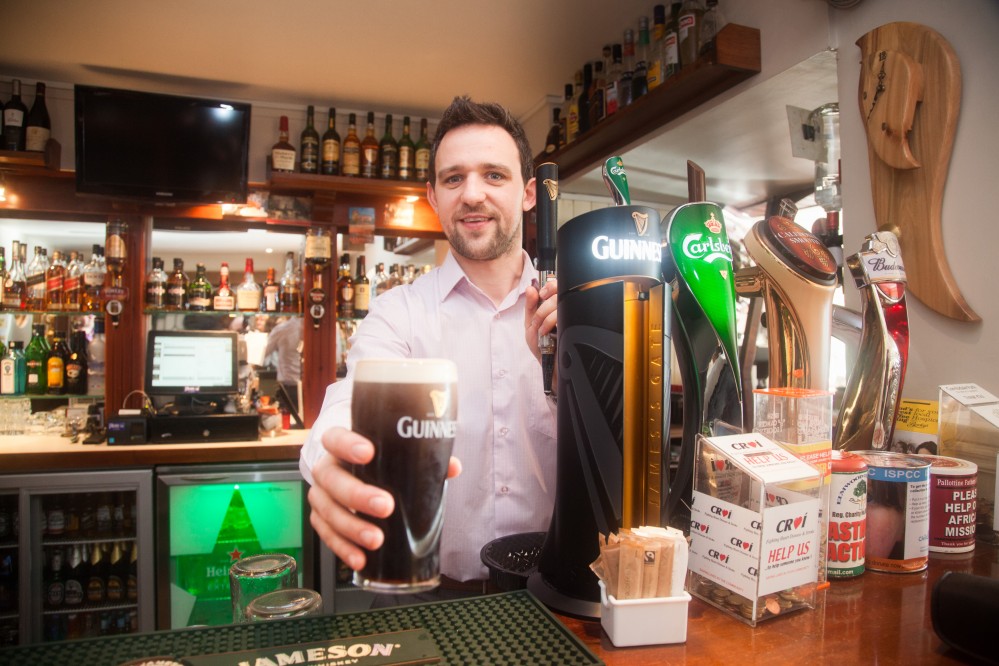 Connemara Pub Tours has been operating since Summer 2014 and offers visitors to Galway and Connemara an opportunity to visit the wonderfully scenic and hospitable area that Connemara is while enjoying a few drinks, meeting the locals and fellow visitors but most importantly not having to worry about Who's driving!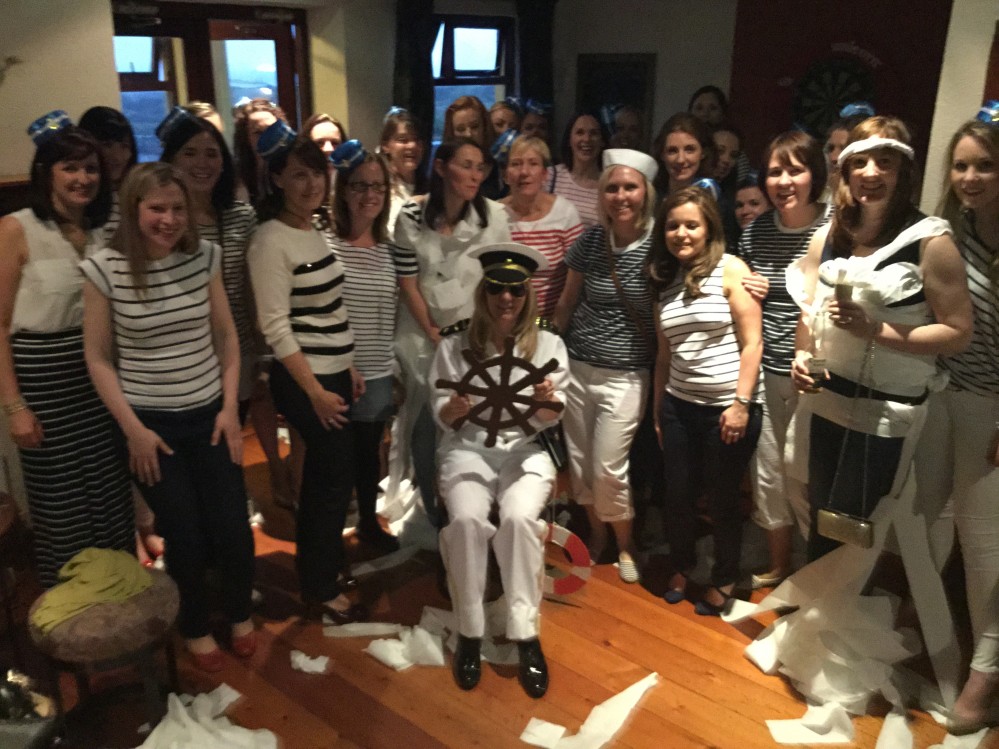 New for 2016 is the Connemara Pub Tour from Westport, a favourite destination for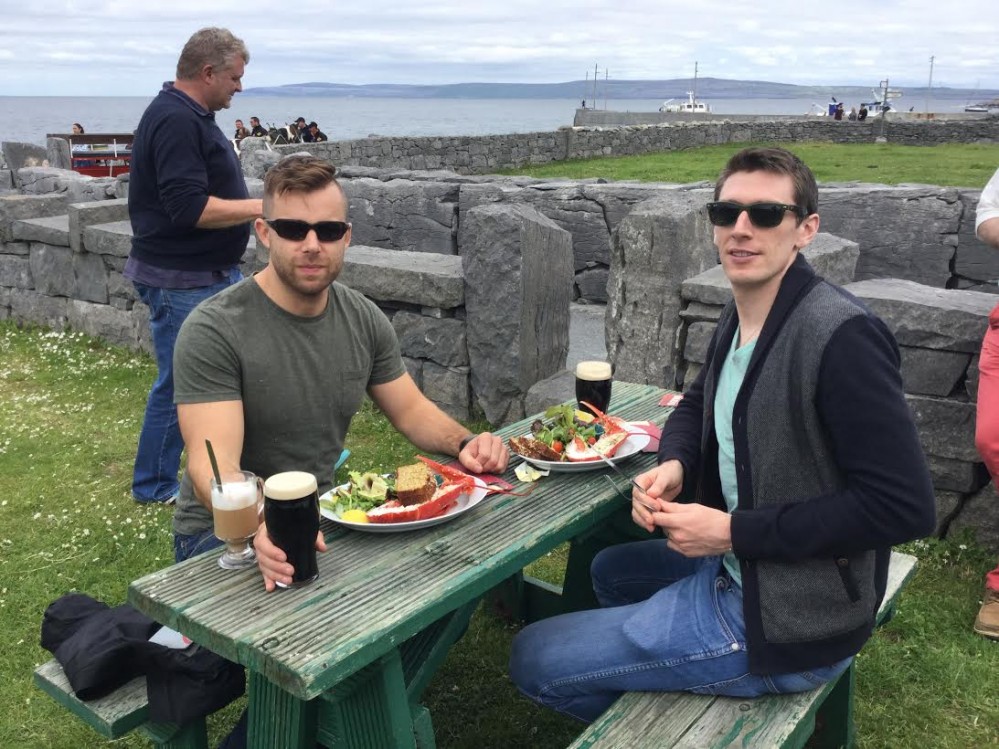 Hens & Stags. Following pick up from their accommodation, the group will travel south on one of the most scenic routes in the West of Ireland towards Leenane, a village made famous 25 years ago by Richard Harris and John Hurt in John B Keane's The Field. Also home to Ireland's only Fjord, our first stop will be Gaynor's Field Bar in the village which is full of Memorabilia from the making of the film.
Continuing on through the Maam Turk Mountains, we will head for Connemara's most famous pub, Keane's of Maam Valley. Already a favourite amongst Connemara Pub Tours from Galway, the pub is over 200 years old and was originally home to the Scottish Engineer Sir Alexander Nimmo. Renowned for its creamy pints of Guinness and Irish Coffees, a turf fire is always a guarantee in Keane's.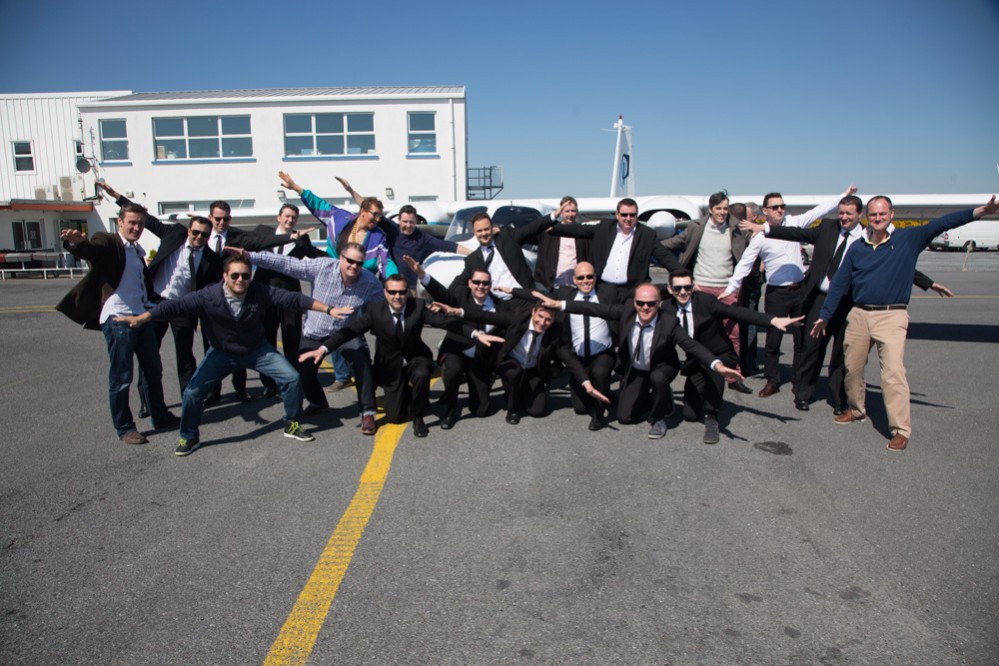 Heading deeper into Connemara, our next stop is The Larches in Finney which is one of the remotest outposts in the area, with spectacular scenery and a huge Connemara welcome from Bríd the landlady, everyone will feel immediately at home. The Larches in Finney most definitely embraces everything a country pub should be.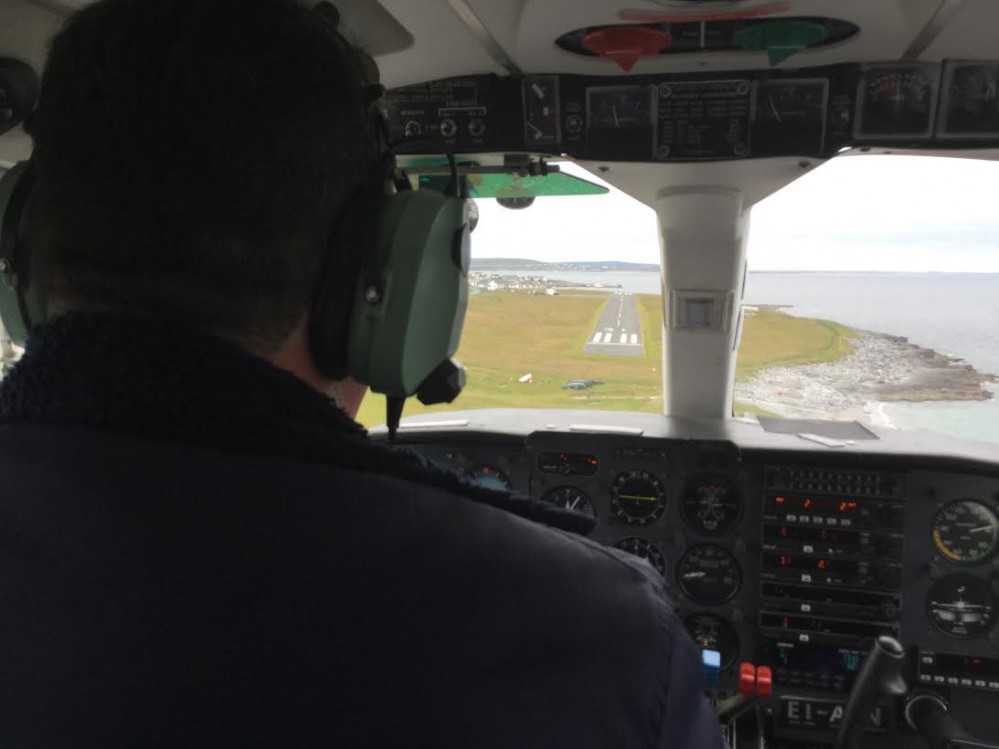 Our Final stop on the tour is Máire Lukes in Tourmakeady which is situated on an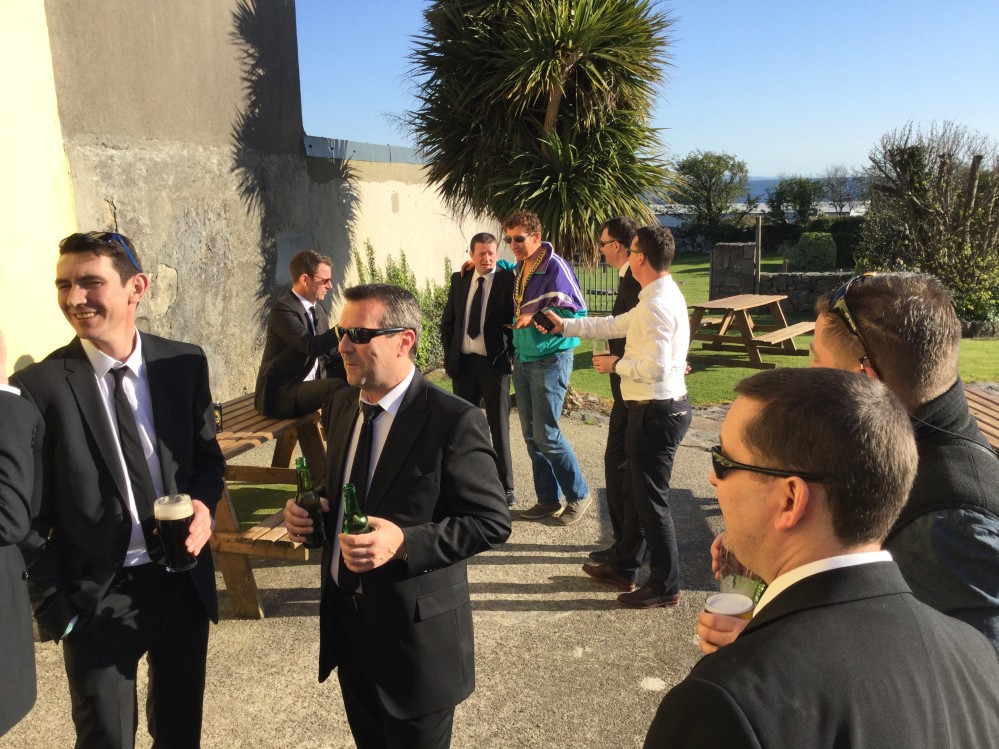 elevated site above Ireland's 3rd largest lake, Lough Mask. You will not get a better view of the lake than that from Máire Luke's beer garden. The pub which is in the Mayo Gaeltacht has an array of entertainment should the day not be suitable for the beer garden!
Each person in the group will get 5 x 5euro vouchers to spend on Food & Drink and the choice of which of the 4 pubs you spend the fifth voucher is entirely yours, as is typical of Connemara…you go with the flow!
The entire tour takes 5 hours and departure times are flexible. Prices are the same as the Connemara Pub Tour ex Galway.
[website-button id="154″ type="both"]
Eclipse Ireland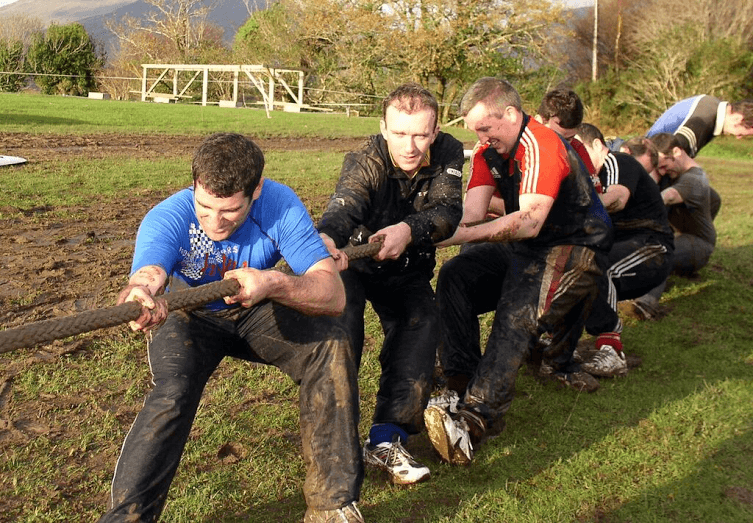 Eclipse Ireland is a custom built Adventure Centre set in stunning countryside. The Centre boasts a huge range of bespoke onsite Adventure Activities for the perfect Stag or Hen party. So, whether you are an adrenalin junky, a super tri-athlete or an average Joe, you can try mud surfing, do archery, take the assault course challenge, build a raft, kayak and play Django Ball™, master orienteering, shine and bond in team games, go cycling, do fly fishing, riding lessons or even go off site and experience an overnight deserted island survival course, an exhilarating coasteering session or gorge walking – all led and under the watchful eye of fun loving, mature and qualified instructors.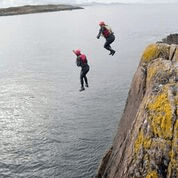 After your adventure the choice of a spa awaits back at the centre to while away, relax and reflect with peace and quiet and the perfect combination to re-connect and bond with your friends.
Follow this with a sumptuous belly busting BBQ to round off the day before you head off into Kenmare with it's fantastic nightlife or on to the local traditional pub and the perfect pint just a short stroll away.
There's something for everyone, whether you want to get off the beaten track and get that feeling of escape with some peace and quiet, but also some activities, then Eclipse Ireland is a must.
Nestled in the Blackwater valley with the backdrop of the magnificent MacGillycuddy Reeks with five luxury self catering holiday cottages, stables, trails, lake and river. Eclipse is situated just over two kilometres from the beautiful Ring of Kerry route and fifteen kilometres from the cultural town of Kenmare on the Wild Atlantic Way. Eclipse is the perfect place for activities as well as peace, tranquillity and a return to nature that will leave you feeling invigorated and refreshed.
[website-button id="169″ type="both"]
GOWRAN PARK RACECOURSE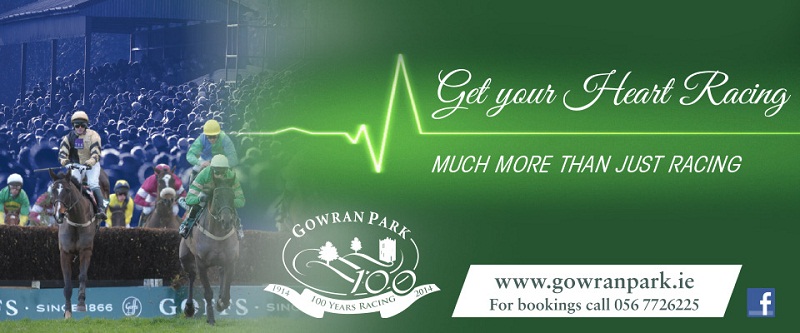 This picturesque track in Co.Kilkenny has developed into one of Ireland's premier Racetracks. The track hosts 16 race meetings throughout the year featuring both National Hunt and Flat Race meetings.
The racing season at Gowran Park has quality fixtures spread evenly throughout the year starting with the Thyestes Handicap Chase in January.
February brings the Red Mills Trial which is often used as a prep run for Cheltenham.
In early March, the Tetratema Cup is a popular hunter chase event which shares the card with the highly valuable Shamrock Chase (Grade B Handicap for 5yo+).
The flat season traditionally kicks off at Gowran Park with the Listed Victor McCalmont Memorial Stakes on the Sunday of the May Bank Holiday weekend.
The June and July fixtures also include some high-class jump and flat racing. 
[website-button id="168″ type="both"]
Fairyhouse Racecourse
The perfect venue to enjoy your hen party in style! Just 30 minutes from Dublin City Centre this is your chance to glam it up for some VIP treatment with a day at the races. Ideally located with great accessibility, Fairyhouse is the perfect venue to enjoy a great day out. Experience racing in a unique surrounding in your own private suite overlooking the finishing line. Fairyhouse Racecourse is the home to the Irish Grand National and offers one of the best atmospheres in the country!
Gold Package – ​The first option is a private suite this is €80 per person (prices do not apply to our Easter and Winter Fesivals, and includes the below:
3 course silver service meal
Tea/Coffee
Tote betting Facilities in your suite
Private exclusive suite overlooking the finishing straight for the day
Private exclusive balcony
Admission Ticket
Race day programme
Pre-race tipster
View of Track & Parade Ring
Silver Package – ​The second option is our Bobbyjo Bistro package, which is €45 per person for Groups of 10 or more, and includes the below:
3 Course Meal
Tea/Coffee
Tote Facilities in the restaurant
Table reserved for the day
Direct access to the Powers Stand
Admission Ticket
Race day programme
Pre-race tipster
View of Track & Parade Ring
Bronze package – Punters Pack which is €25 per person excluding the below dates:
Winter Festival:
Sat Nov 28th – €30
Sat Nov 29th – €35
Easter Festival:
Sun March 27th – €30
Mon March 28th – €40
Tues March 29th – €30
Package includes:
Admission ticket
Race day Programme
€5 Tote bet
Pint (or glass of wine or soft drink)
Burger (or hot beef roll or similar)
[website-button id="165″ type="both"]
Race day Package
What is a better way to hold your event than in one of Ireland's leading flat or national hunt racecourses? At Henit we can organise an all inclusive package which includes:
A 3 course dinner in a top class restaurant.
One night accommodation in a centralised Hotel.
A bus to and from the race meeting from your desired Hotel location.
Entrance tickets, a free race card and a free bet for all the party members to get the day off to a good start!
Nightclub entrance and a reserved area to top off a great day.
Price- €140 per person.
[website-button id="164″ type="both"]