Dazzling Gifts for the Bride to Be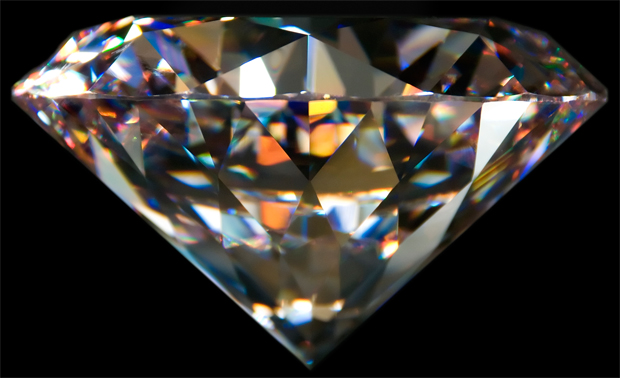 It's traditional for the groom to give jewellery to his beautiful bride as a gift that marks the importance of their union, and although he's already spent time selecting an engagement ring, and then more time selecting wedding bands, there are still countless items of jewellery worth taking into consideration as a gift for the big day, perhaps a bracelet, necklace or set of earrings.
Bracelets
These are a popular choice as a gift from the groom to his lovely bride on the big day, and not only because she can show them off together by sporting the bracelet on her left wrist. When selecting a bracelet from the wide selection made available by prominent jewellers, it's not uncommon – in fact it's probably a very good idea – to concentrate on bracelets that are of a similar style to her engagement ring, for example white diamonds set in white gold or rubies set in yellow gold, essentially a bracelet that both accentuates and complements her engagement ring.
Tennis and charm bracelets
Tennis bracelets are a wonderful, not to mention extremely popular, choice as a gift of this nature, and there's a wonderful selection available boasting diamonds set in white gold, yellow gold and platinum, the latter an increasingly fashionable choice. Charm bracelets are also very trendy, including Italian charms which differ from traditional charm bracelets in that the individual pieces are soldered flat onto each individual link, unlike traditional charm bracelets from which the charms dangle from the bracelet. Of the many reasons cited for their popularity, charm bracelets are somewhat unique because they can be added to at a later date, for example adding a charm to the bracelet each wedding anniversary.
Earrings
As you can well imagine, any male who isn't used to shopping for jewellery is going to have his work cut out for him when selecting a set of earrings due to the number of designs and styles available, which is a prominent reason for requesting assistance from his future mother or sister in law when making a selection. Hopefully by this point in their relationship he has some ideas of the style of jewellery his betrothed prefers, and if that's the case he'll find it much easier to make a selection.
Black diamond stud earrings are among the trendiest and most versatile earrings available – just take a look at the selection at the diamond store –though depending on his fiancé's preference in earrings, the groom might like to look at drop earrings, seeing that these are more akin to the taste of many brides to be, plus the groom to be can save diamond stud earrings for a later date when he's stuck for gift giving ideas.
Necklaces and pendants
These are also incredibly fashionable as gifts from the groom to his beautiful bride, and like bracelets and earrings, they can also be worn with her bridal outfit without detracting from the attention her engagement ring will no doubt attract. Once again, it helps if the groom to be has some idea of his betrothed's preference regarding jewellery of this variety, though he can always discreetly confer with her family or close friends in order to concentrate on a certain style of necklaces or pendants. With regard to the gems and precious metals (white and yellow gold, platinum and silver), it's often appropriate to select the same gem and precious metals of her engagement ring – sometimes there's much to be said for uniformity – plus the groom no doubt selected that particular gem and precious metal for a good reason, hopefully because they're what she desires and prefers.
About the Author:
With more than 7 years of experience, The Diamond Store is a reputable provider of quality jewellery in London. You can turn to their site to view The Diamond Store eternity rings and more. You can visit them at http://www.thediamondstore.co.uk/.