The Great Escape Rooms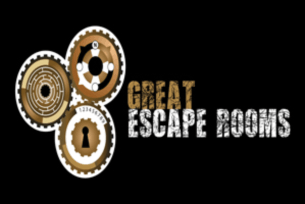 Look no further for an ideal hen and stag activity that is sure to please all the lads and ladies… Escape rooms are the latest trend in group entertainment and people are just loving them! At Great Escape Rooms, we have received all 5 star reviews from countless hens and stags that have enjoyed the thrill of the Great Escape challenge.
The basic premise is simple; you enter the Great Escape Room, for 60 minutes you, and your team will become removed from your current day to day lives and become totally focused on nothing but escape…. Observe your surroundings, solves clues, work as a team and make the connections. Adrenaline kicks in – excitement, tension, focus, laughter and team work – creating an amazing experience. Uncover the mysteries hidden within the room and earn your reward…the Great Escape.
So do you and your friends have what it takes to puzzle your way out of a locked room in under an hour? If you're looking for a fun filled activity that appeals to people of all ages and interests then what are you waiting for? Grab your most trusted companions and sharpen those minds for one hell of an adventure and challenge…. You and your team will make hilarious memories that will not be forgotten!
The Great Escape Rooms are ideally located on Upper Abbeygate Street, in the very heart of the City Centre, only steps away from Galway's famous Shop Street, bars, pubs, restaurants and nightclubs. No need to worry about taxis or buses, we are only a short stroll from your hostel, B&B or hotel.
Visit us on Facebook and Tripadvisor
[website-button id="176″ type="both"]