Popular Hen Party Fancy Dress Choices For 2013
Hen parties and fancy dress pretty much go hand in hand. They are a courting couple, a dashing duo, a terrific tag team. Like apple pie and ice-cream they are awesome on their own, but when added together, it's good enough to make your knees crumble. Mmm apple crumble …
If you've been handed the job of selecting what everyone will have to wear or are simply seeking inspiration to present the ladies with a few suggestions for a fancy dress theme, look no further. Here, I'm going to impart upon you five of the most popular Hen party fancy dress costumes that are available so far for 2013 and also a few costume themes if you do indeed find yourself spoiled for choice.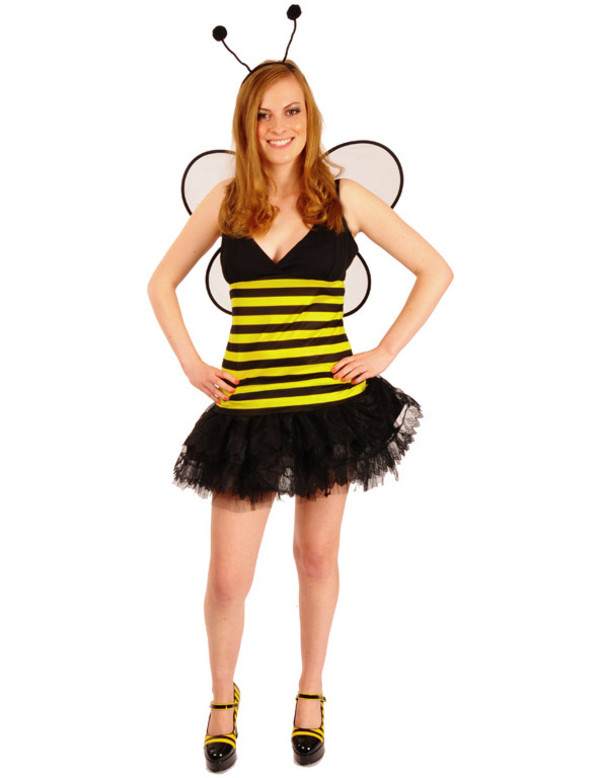 Sexy Bee Costume
Here's a costume from a massive range of bees that are available in shops and online today. This Sexy Bee costume has been popular since it was released on the market last year by British designer Orion costumes.
Girls seem to love dressing as insects and this bee costume is as good an excuse as any. A perk is that there's also a plentiful amount of accessories to personalise your ensemble. Bee coloured nails, shoes, and bags are the order of the day here.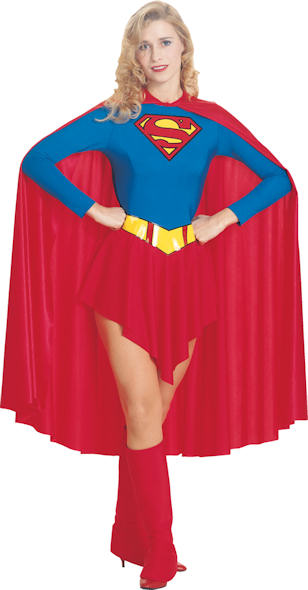 Supergirl Costume
It can't just be the release of the new Superman movie Man of Steel that has ensured Hen Night fancy dress costumes like this one have remained in demand so far this year. If opting for a superhero theme consider dressing the bride to be as Supergirl and have everyone else as a different superhero.
The great thing about a popular licensed costume range like Superman is that there are various designs of the same character with an absolute plethora of sizes, so there will be a size and design that'll appeal to all members of the party.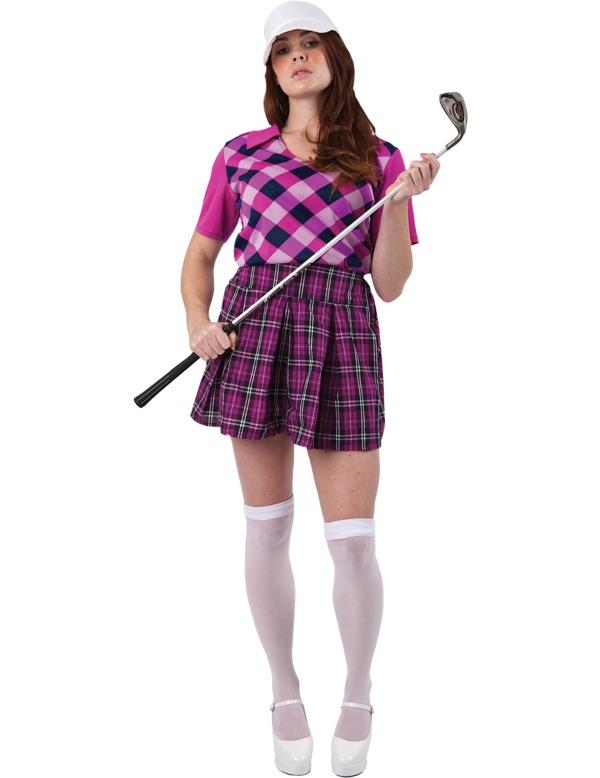 Golfer Costume
Popularity of pub golf over the last few years is likely the reason this outfit in particular has been so popular during the start of the year. Golfing costumes that you would actually wear on the links are by no means cheap, so golf fancy dress like this simple combination are great for making you look the part and not slicing through your bank balance like a sand wedge.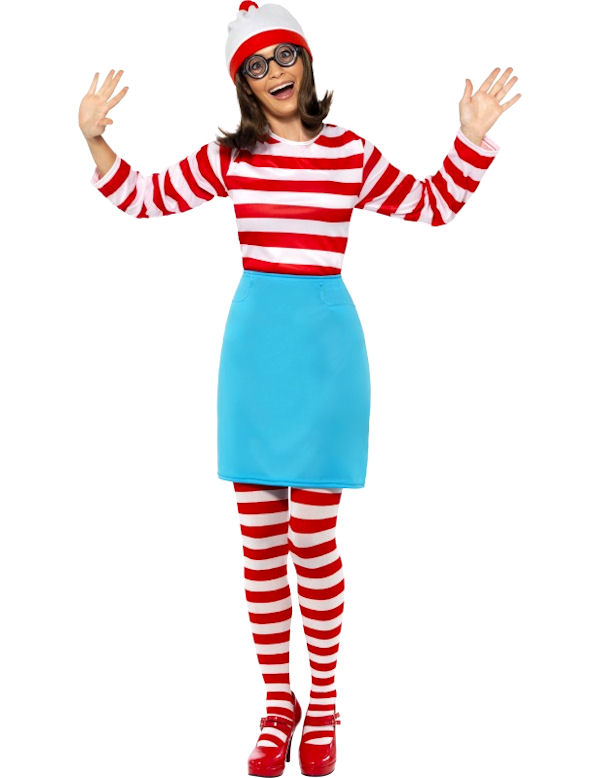 Where's Wally Costume
An integral part of many a girls childhood, most people should recall Where's Wally with fond memories. This insanely popular yet uncomplicated Hen party fancy dress costume is also available in a sexy version, so you can get your arms and legs out, and show off a little more skin in a one-piece dress, if desired.
The women's Where's Wally fancy dress outfit is created by British costume designer Smiffy's and is readily available, pretty much anywhere fancy dress is sold.
Oompa Loompa Costume
I've seen an increase in the demand for cute, fun and not necessarily revealing outfits. Some women feel that short skirts on some fancy dress costumes just come across as slutty. If you are of a similar mindset and you believe your costumes should be funny and nothing more then this outfit was made for you.
Everyone recognises an Oompa Loompa, the neckline is flattering and the shorts mean you can get your legs out and not fear for showing your bum. In many cases the perfect Hen Night fancy dress costume?
This Year's Most Popular Hen Night Fancy Dress Themes
If you're looking to select a theme for your hen night but a little shy on inspiration let us share what other people are up to. Having a brief chat with the ladies in our customer services department, I can gladly enlighten you with five of the most popular Hen Night costumes theme that our customers have decided to select for their own last night(s) of freedom, so far this year. In no particular order, we have:
• Sailors
• Golfers
• Superheroes
• Insex (this must be why our bees are so popular!)
• Mexican
This year, the fancy dress music festival Bestival is having a nautical theme for their annual fest of live music and dressing up. Could this be people recycling and re-using their sailor outfits to save money? Uniform is always desirable, it could be a result of summer hen parties coinciding with a desire to be on a boat.
The amount of people pub golfing appears to be sky-rocketing, still. It's not just for drunken students and if done responsibly, it can be a little fun with the girls. As such, golf is a big theme this summer and a decent idea for a night out as part of an activity weekend. For scorecards, rules and costume ideas, check out our pub golf blog post.
A superhero theme will provide your group with a variety of fancy dress options, there are just so many characters that you'll find everyone will be able to select a different costume, and, also, there will be such a diverse range of sizes that everyone will be able to look their best.
Sexy insects is a strange one. I'm not fully sure why women want to become a creepy crawly compared to something cute, like, say, a panda. Perhaps my idea of cuteness is a little out. Have you examined a lady bird or a bee, they look like fat spiders. I'm going to put it down to design and originality. Is it something else? Do share.
A Mexican theme embodies everything that doesn't seem to be readily available over here. Namely glorious days pounded with sun. So, when the (slightly) warmer nights do roll round we find that some ladies enjoy strapping on their serapes and sombreros and necking some tequila.
This post was penned by Ian Tomkins from Jokers' Masquerade fancy dress. They are the owner of three Experian Hitwise awards, two Guinness world records, and one handsome male writer that knows a little too much about women's Hen Night outfits.